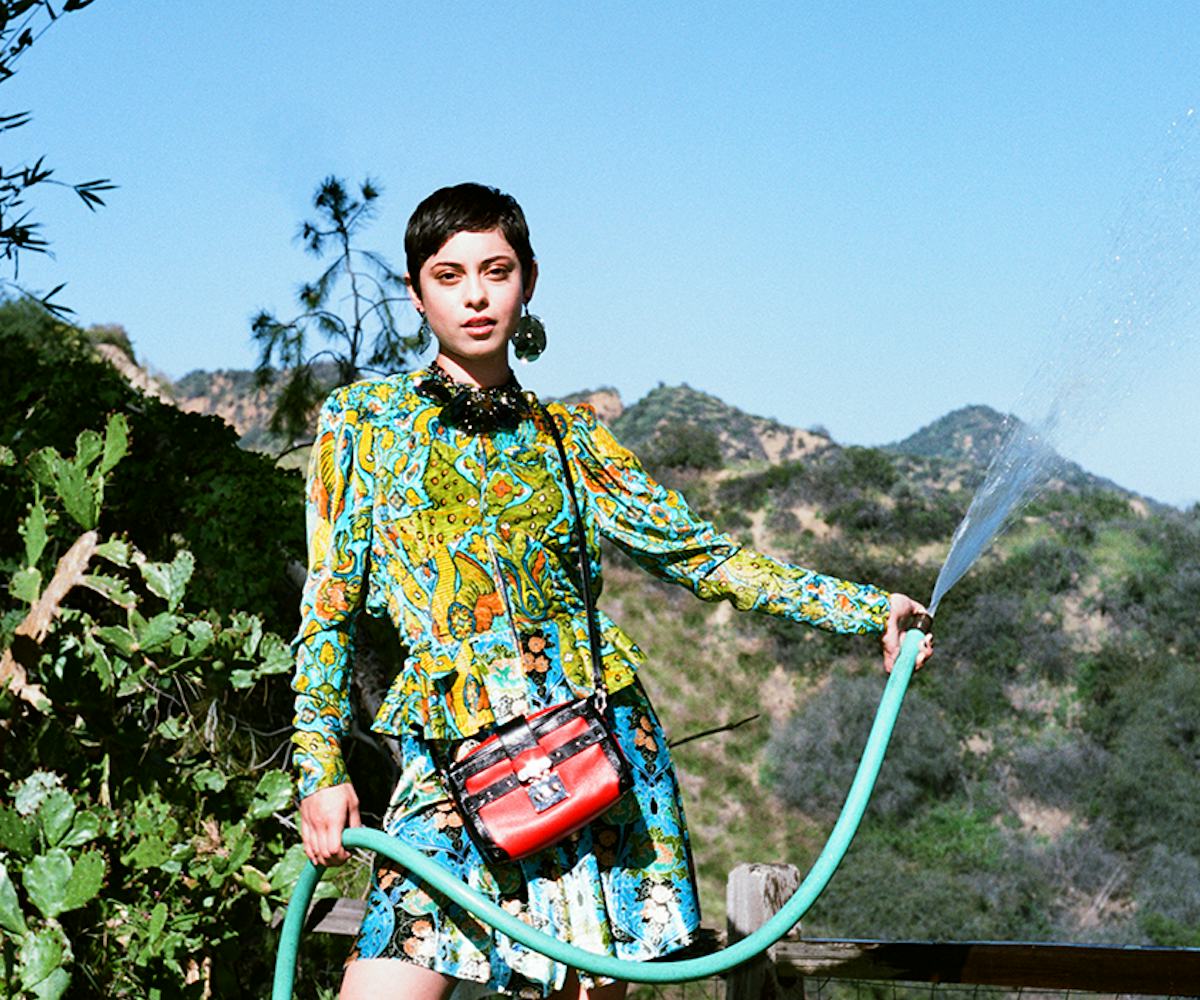 photo by Bella Howard, styled by Sean Knight
meet rosa salazar
from vagrant to movie star
At age 15, Rosa Salazar was living on her own, going to high school, working full-time at Domino's, and making a series of "wrong choices." Since then, the Washington, D.C.-born actress has scored roles in Insurgent and NBC's Parenthood, as well as a lead in this fall's Maze Runner: The Scorch Trials. Meanwhile, her portrayal of Madeline, a hard-partying lost soul, in the forthcoming indie dramedy Night Owls found the 29-year-old actress reconciling with her rebellious past, a process she ultimately found cathartic. "What is your adversity worth unless you're going to tell your story to other people?" she says. "That's my job."
The old version of me is very "open wound."
She and my characters in Night Owls, Insurgent, and Maze Runner have this sort of rawness–I call it rescue dog syndrome: You're like this pit bull, barking and biting people, and then someone starts to understand you and you become this domesticated couch potato getting your belly rubbed.
To me, I've already made it.
I told myself when I was broke and homeless that my biggest goal was just to have a house. That goal was achieved. I'm just really, really lucky.
I Heart Huckabees is one of my favorite movies of all time.
When I saw it, I was just getting out of high school and so lost, a vagrant bumming around America for two years. It changed my life. I became enthralled with acting—and this existentialist believer.
PHOTOGRAPHY CREDITS
Photographer: Bella Howard
Stylist: Sean Knight