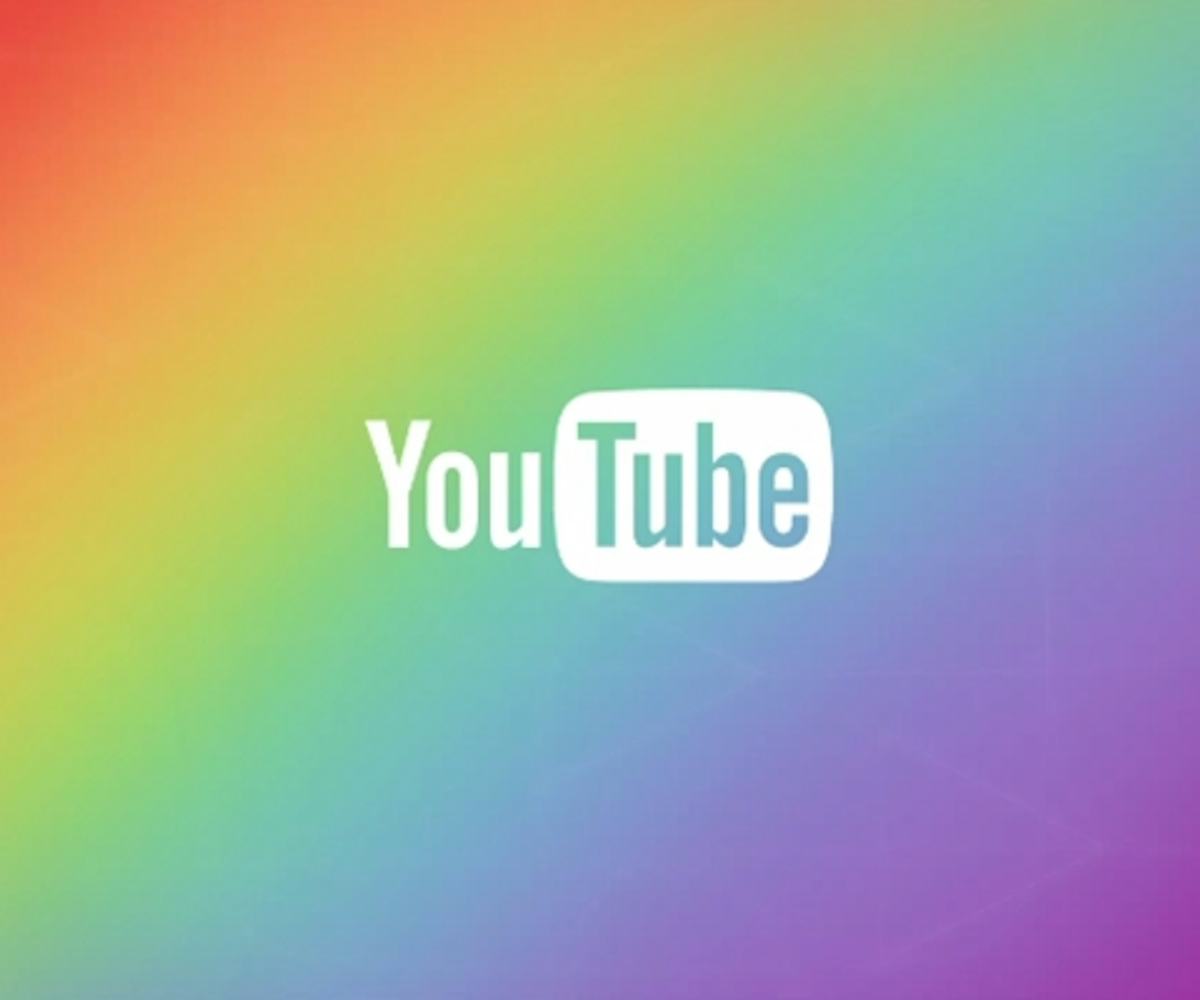 Image via YouTube
Why Is YouTube Hiding LGBTQ Content?
Do they think queerness is inappropriate?
LGBTQ YouTubers have begun to notice that many of their videos are being hidden in the site's Restricted Mode. British vlogger Rowan Ellis called attention to the issue, which makes it harder for queer people to share their content and raises questions about what the site deems appropriate and inappropriate:
Restricted Mode is a feature on the video sharing website that allows for the automatic filtering of certain content. The filters are, according to Google (which owns YouTube) based on "community flagging, age-restrictions, and other signals to identify and filter out potentially inappropriate content." If that's the case, it seems rather suspicious that even the most innocuous of videos dealing with LGBTQ issues and people, including the video above, are being blocked in this mode.
"There is a bias somewhere within that process equating LGBTQ+ with 'not family friendly,'" says Ellis, "[regardless of] how innocent or unintentional the 'hows' or 'whys' are, the effects cannot be ignored... Videos about LGBTQ+ life, love, history, friendships, etc, are no more inappropriate than videos with straight couples or telling the history of straight figures. Yet they are apparently being treated differently."
YouTubers NeonFiona and SeaineLove noted the ways that certain content is only viewable without using the Restricted Mode feature:
Videos with words like "lesbian" and "bisexual" in the title are conspicuously absent in the filtered view. Furthermore, the restrictions seem to be based on words in the title rather than actual content:
Here's another example of the kinds of G-rated videos that are being blocked:
"Kids who want to know about different orientations and definitions and about the history of LGBT people, etc, they can't access that when their videos are being restricted," said NeonFiona to Gizmodo. "Restricting these videos makes it harder for these kids to find information they need and the community that they've been missing."
"Restricted Mode is an optional feature used by a very small subset of users who want to have a more limited YouTube experience," said a YouTube spokesperson on the subject. "Some videos that cover subjects like health, politics, and sexuality may not appear for users and institutions that choose to use this feature."
It's looking likely that the suppression of this content is not quite intentional and more likely the result of an ineffective, inconsistent, or inadequate algorithm. Gizmodo noted that not all LGBTQ content is blocked in this view, and that some content from the ASMR and gamer sub-sections of the site have been similarly expurgated when using this feature. Whatever the reason, this certainly doesn't send a good message to queer people who see this as a clear signal about their place on the site and in culture.