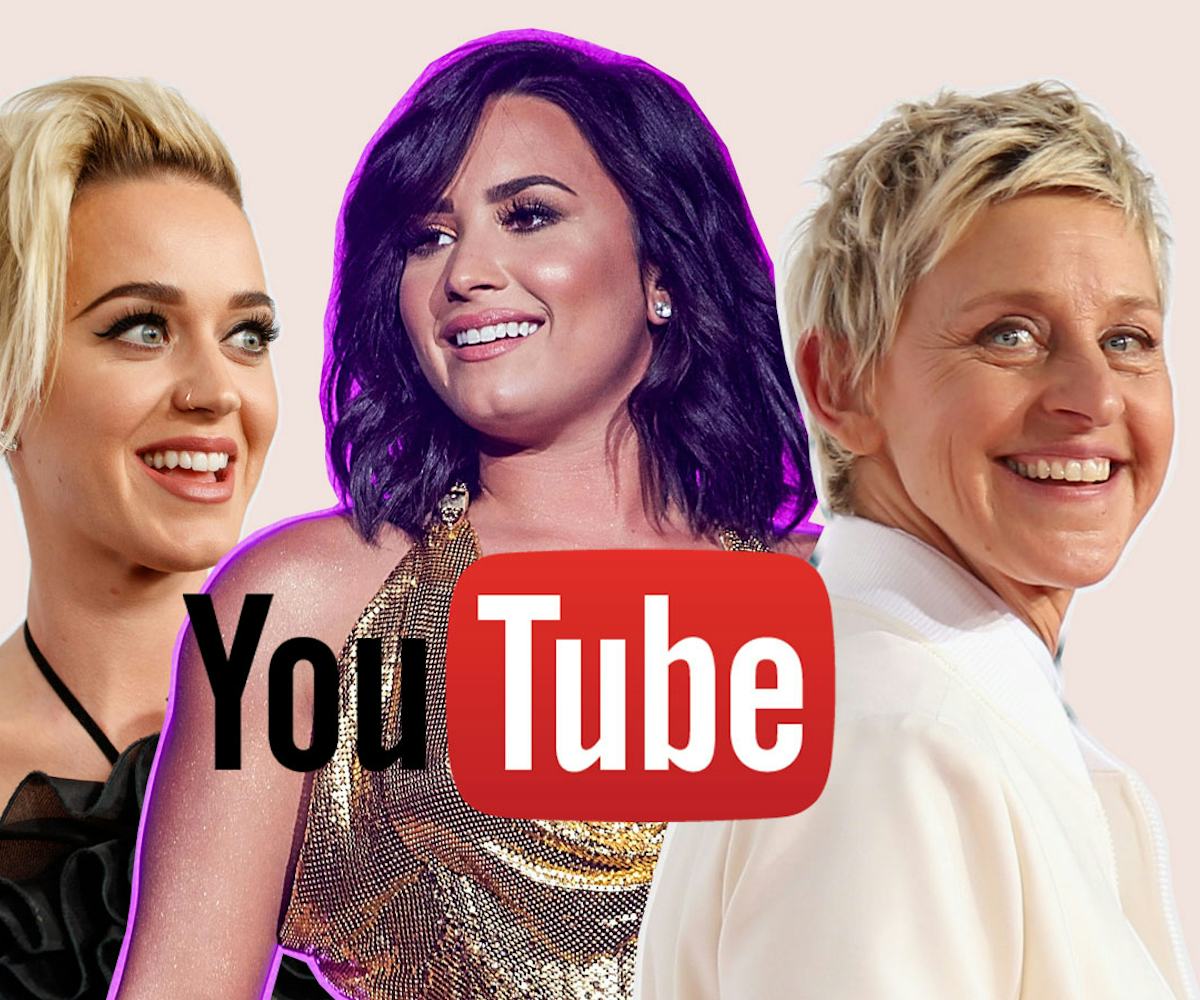 Collage photos via Getty Images
Katy Perry, Demi Lovato, And Ellen DeGeneres Are Getting Their Own Shows On YouTube
YouTube is pulling a Netflix. The video site announced on Thursday that they'll be incorporating seven new shows amongst the user-driven content.
According to Tech Crunch, the company will be introducing expansions of videos from already established YouTube Stars like Rhett and Link and The Slow Mo Guys. But celebrities popular outside of the site will also be getting involved. 
Ellen Degeneres will have a twice-weekly program that goes behind the scenes of her daytime show. Comedian Kevin Hart will have a fitness show. Demi Lovato will give listeners a look into the writing and recording process of her new album. Katy Perry will air a live special. And Ludacris will host a Ryan Seacrest-produced show that invites fans to duet with their favorite musicians. The shows will all be free, but also ad-supported. So expect lots of bathroom breaks intertwined throughout. 
This expansion is another step the company's making to take over your television. Last month, YouTube TV launched, which gives users the option to stream live shows by way of its app. It all sounds very interesting, and it's clear YouTube is trying to keep up with its competition, but we'll wait for the shows to roll out to see how we truly feel. It's no Stranger Things, after all.