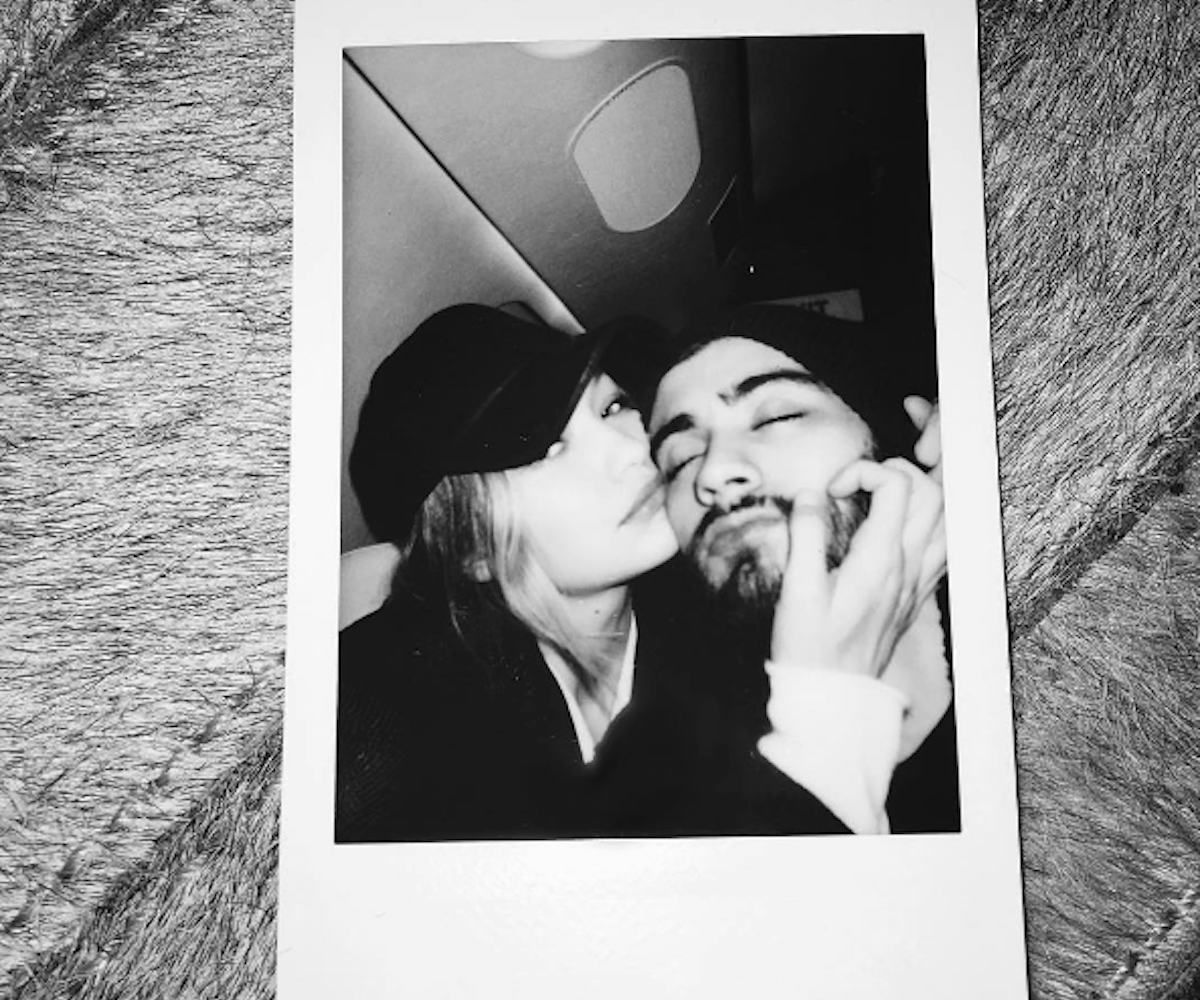 Photo via @zayn/Instagram
Zayn Malik Is Supposedly Determined "To Prove Himself" To Gigi Hadid
The art of the on-off relationship
Breakups are usually difficult for both parties involved, but we haven't seen one struggle quite as hard as Zayn Malik seemingly is at this current time. Prior to this weekend, he seemed fine when the news of his split from Gigi Hadid broke. Then out of nowhere for the fans, he had an anxiety attack so bad that it forced him to cancel a performance in his homeland. We weren't surprised that Hadid reached out to him following the incident, but it was odd that she chose to do it so publicly.
While reports have been swirling around about Zigi being back together again, everybody knows that nothing is certain for the stars in Hollywood. Recently, the two have been spotted canoodling at various locations in New York City. An inside source told People that "they have been working on their communication and being honest with each other, and so far things are great." This same source claims that they broke up because "they were fighting all the time and Gigi caught Zayn in a handful of lies and couldn't take the mystery anymore, so she dumped him." 
We'll never really understand the appeal of the on-off relationship, but Zigi will surely figure things out eventually. After all, summer sixteen is all about igniting and rekindling flames. Justin Bieber asked if it's too late now to say sorry, but Malik doesn't seem to think so. "Zayn is really going to need to continue to prove himself to her. Otherwise, she may not stick around," adds the source. Who knows, maybe they'll last another seven months!