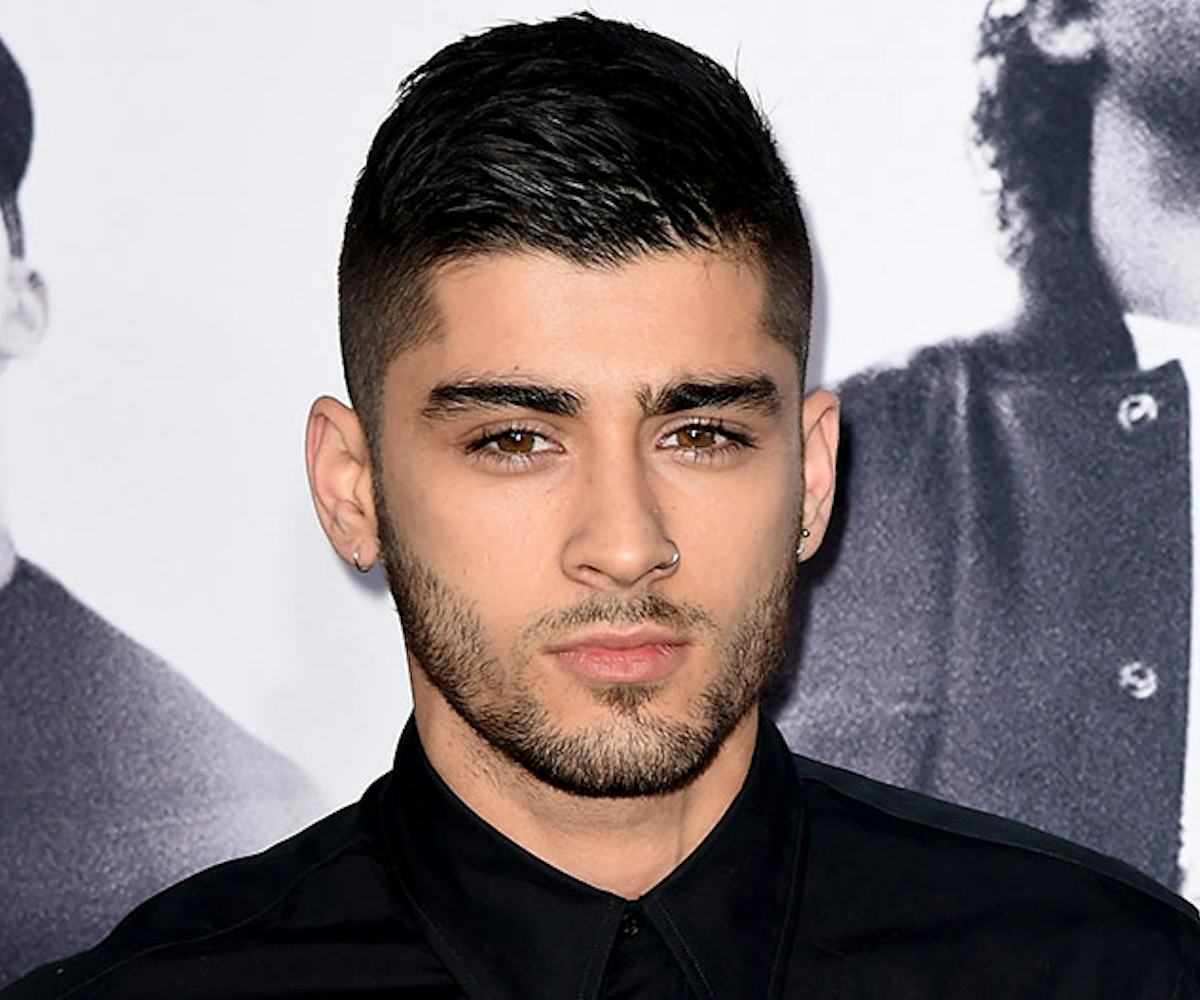 Photo: Kevin Winter/Getty Images.
Zayn Malik Is Now A Silver Fox In Training
+ people are freaking out
Former Directioner and current FADER cover star Zayn Malik does, as the Internet likes to say, not look like this anymore. Aside from maybe dating Gigi Hadid, he's changing his hair. Where there were once dark, gelled spikes of Directioner's amore, now sprouts a wizarding coif of grey. It's a shade he's been before and one he will surely return to in the future. Like a PokéMasters has to catch 'em all, Zayn Malik has to try 'em all—"'em" being the 50 shades of grey.
The Internet is bugging like it's his first time, though. Some people squealed "god is real!" into the digital ether. The same individual felt so strongly about it that they had to tweet at him again. This individual was shocked, awed, and moved to the point of wishing death upon themselves. Others asked Zayn for beauty tips; while another asked him for help in searching for his sex toy. Yikes.
Just imagine what sweet, thirsty hell Zayn will unleash when he posts a shirtless selfie with his new 'do.