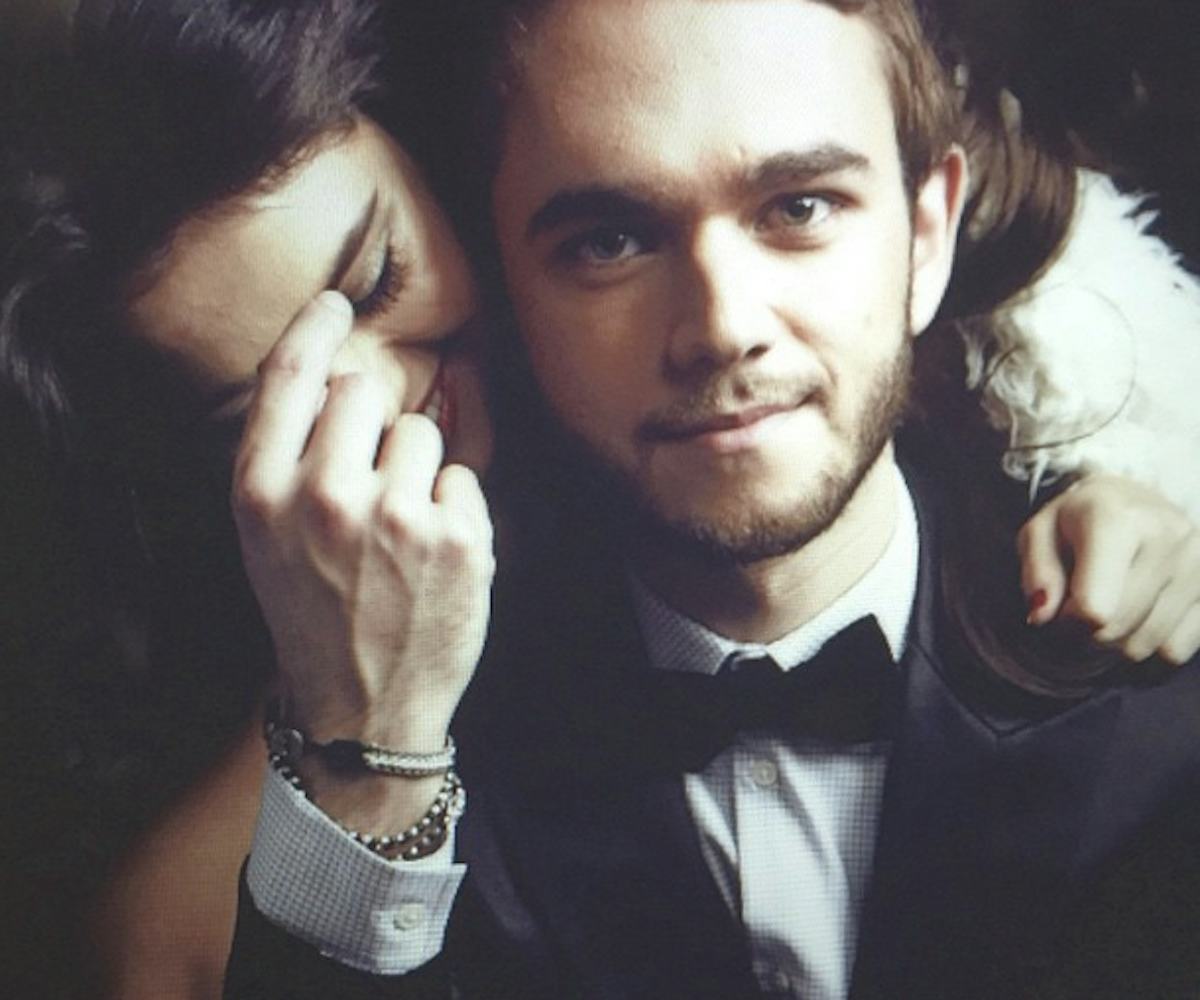 Photo via @selenagomez on Instagram
diplo calls zedd and selena gomez's relationship a publicity stunt
The supposed relationship between Russian DJ/producer Zedd and Selena Gomez came mysteriously, without any warning. Little by little, Instagrams and tweets began to clue us in to the fact that the pair might have been dating. And yet, alas, that perfect vision of romance between the musical duo has been shattered by Diplo, who told Radio.com that the whirlwind relationship was all just a stunt.
When asked about his criticisms of Zedd, Diplo responded, "I'm actually not enemies with Zedd by any means. I just think that he came from such a cool place, and now he's been pegged as a money-maker for a major label to do EDM, which to me isn't even a genre. But they've pegged him for that, they've marketed him, even the fake relationship with Selena Gomez, all the things to sell records took away from the music." While there seems to be some recent tension between the two producers (at least on Diplo's side), this isn't the first time that Diplo has made a comment about supposed couple. Back in February he tweeted a joking photo of himself hugging Zedd, telling Selena to "watch out." And that was before Zelena released their music collab, "I Want You to Know."
Neither Gomez nor Zedd ever outright put a label on their relationship, but their working partnership resulted in some 
that, truth be told, made their collab even more tantalizing to follow. But now, Diplo's comments have us wondering if everything—Zelena, love, life itself—is all a lie. Or, if Zedd and Selena just have a very smart marketing strategist.
(via Huffington Post)