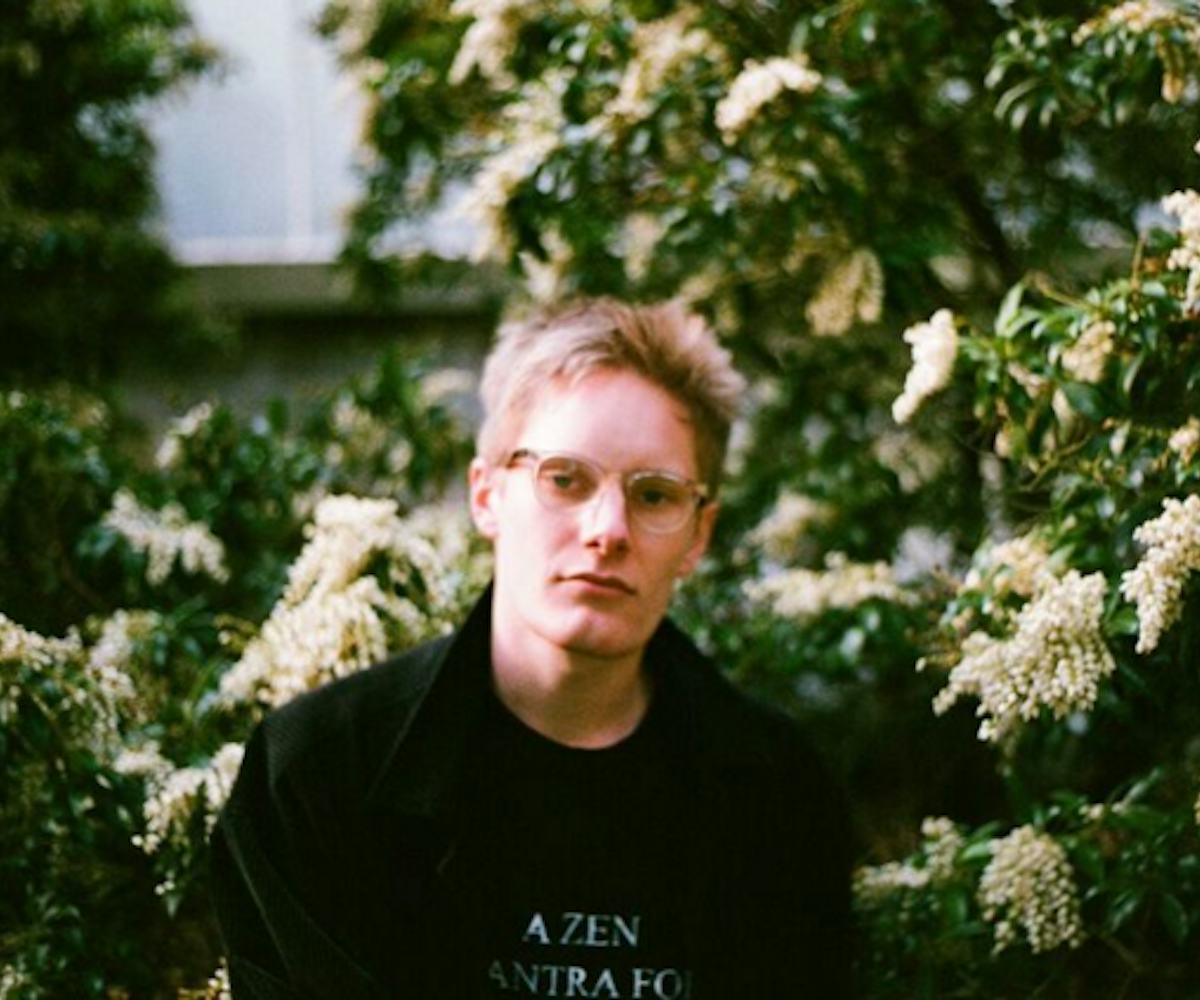 Photo courtesy of Zen Mantra.
Watch The Eerie New Video For Zen Mantra's "Second Skin"
Zen Mantra is the New Zealand-based, dream-psych, lo-fi project from Sam Perry, one-quarter of dream pop act Yumi Zouma. The 21-year-old, who's just released a ten-track, self-titled second album under the moniker last Friday on Flying Nun, creates a type of pop that shies away from the sunniness we're used to hearing, with twisted and distorted songs that have an underlying sense of dissonance and discomfort. 
We're excited to exclusively premiere the new music video for the song "Second Skin." In an email, Perry explained that he and the director were going for "something slightly surreal and retro-futuristic." "Some touchstones were Terry Gilliam's adaption of Hunter S. Thompson's Fear and Loathing in Las Vegas and Nam June Paik's installation artwork," he said. "I even tried filming the video through a bowl of water at one point, to bend the image into something that more closely resembled the texture of the instruments, but in the end, we opted for the less ambiguous original—being the first video of the record."
The song itself sounds like a twangier, psychedelic version of something you'd hear from The Cure, with reverb-drenched guitar melodies, distorted synths, and echoing vocals that certainly feels like pop, but laced with dark, emotional undertones. These feelings are represented by the moody and dark visuals of the video: from blood dripping from hands, to an open-armed Perry slowly lowering himself flat to the ground in a trance-like manner, to a number of distorted images flickering on series of TV screens—all shot under a beautifully soft, out-of-focus haze of reds, purples, and blues.
What really captures the true essence of the song is Perry's gaze as he sings into the camera. There's a sort of empty sadness in his eyes while lyrics such as "I had a daydream, I was still your second skin," come through, nailing the heavy emotions of the song.
"My second Zen Mantra record was written over the course of the last three or so years, and thus, it covers a lot of emotional ground for me—I practically spent half of my teenage years writing it and grew up a lot in the process," added Perry. "In the end, I wanted to make something that felt like a pop record, but with an underlying sense of dissonance. Something that for the most part is quite energetic and rhythm heavy, but without forgoing any atmospheric qualities."
Not only are these qualities captured in the single, they are perfectly executed in the visual too. Check it out for yourself in the "Second Skin" video, below.