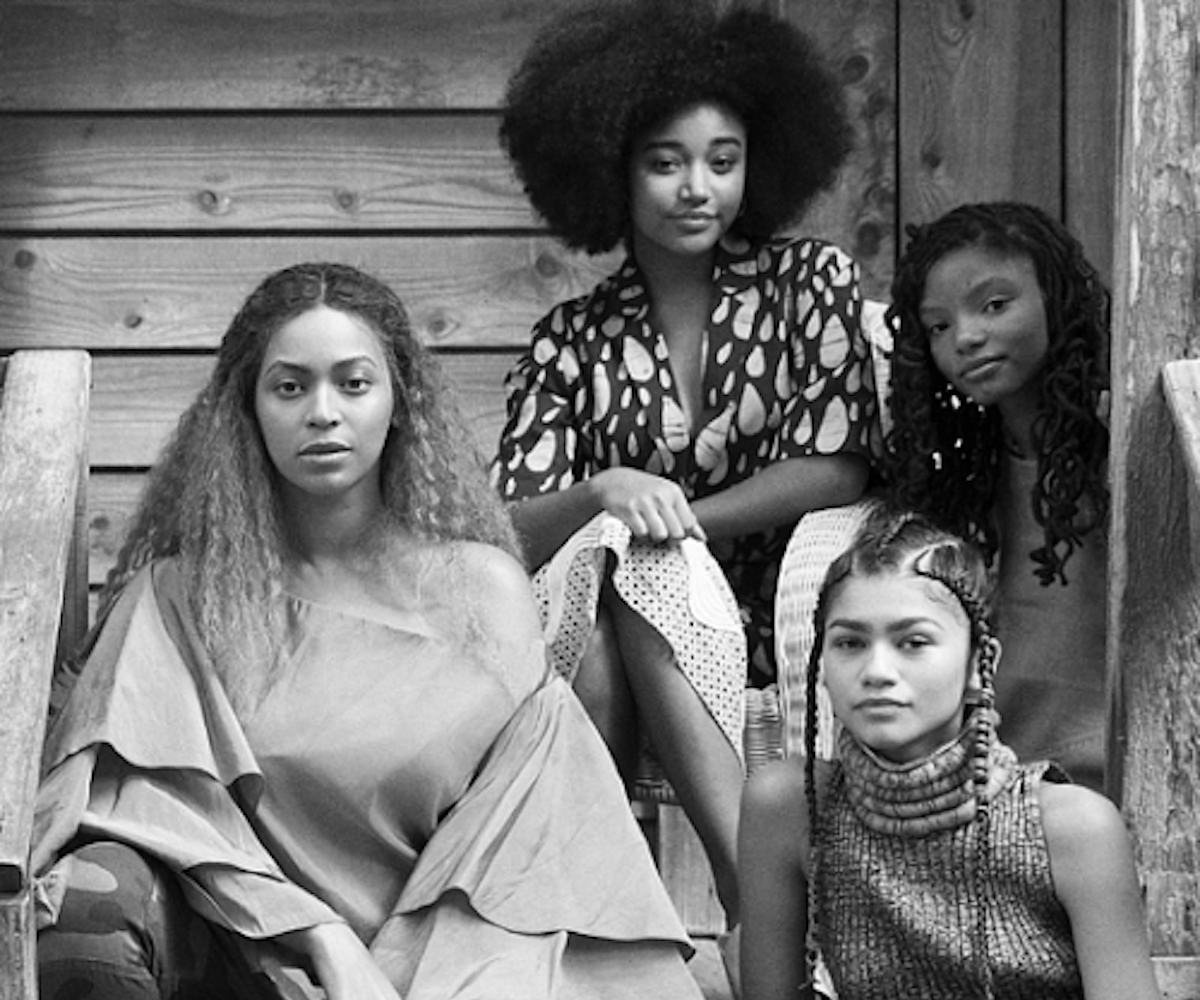 Photo courtesy of Parkwood
This Is How Zendaya And Amandla Reacted To 'Lemonade'
Lemonade has caused a multitude of reactions since it dropped over the weekend, but none could be more spot on than those of the women who were directly involved with the project. Zendaya Coleman and Amandla Stenberg participated in their own celebrations during the premiere, and they sort of let us be a part of this magical moment in time by sharing clips of them watching the visual album.
Amandla immediately posted a video on their Tumblr with the caption "lemonade had me like," and proceeded to lip sync the chorus of "Sorry." One of their friends provided backup support and repeated Amandla's every move behind them. It's almost too cute to handle, but you know that this is what everyone is doing at work so you can't help but giggle at the accurateness.
http://amandla.tumblr.com/post/143337063203/lemonade-had-me-like
Not everyone has a fur coat by Hood By Air hanging in their closet, so Zendaya draped a fuzzy blanket over her shoulders instead as she channeled her inner Bey during "Don't Hurt Yourself." Matching cornrows intact, Zendaya struts around the room with the video playing on the screen of a huge television behind her and mouths all the words while a few voices in the room cheer her on. Zendaya captioned her Instagram post with "when you @beyonce af," and truer words have never been spoken. Rock on with your bad self, girl.
Beyoncé, you have trained them well. To say that we're proud is an understatement.
Editor's note: While Amandla has expressed that she feels comfortable using the pronouns they/them, she recently wrote that she would prefer to use she/her for the time being. Here, we respect her wishes.