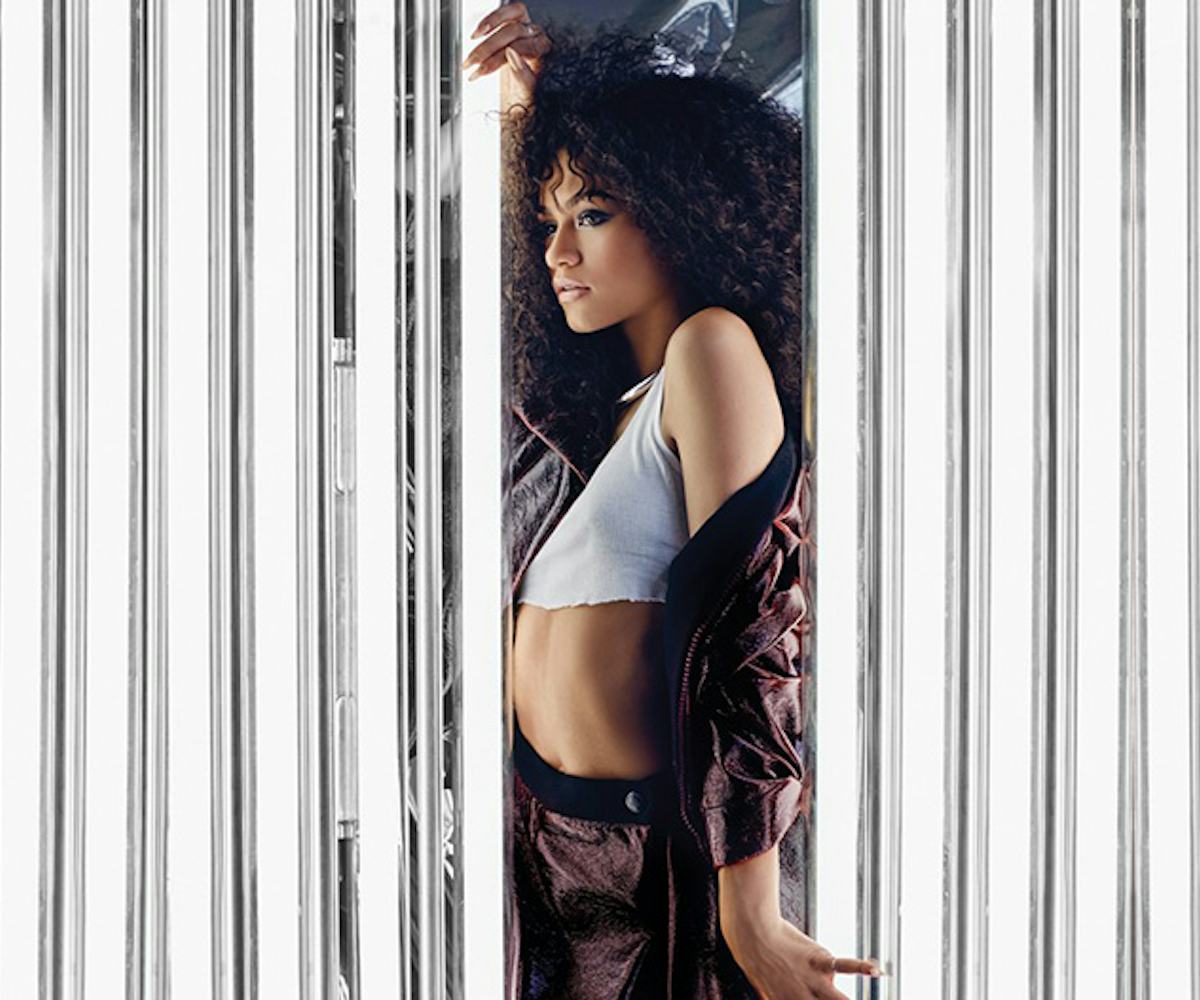 Photo: JUCO for Complex Magazine.
Zendaya's "Miley Moment" Won't Happen Anytime Soon
Life after Disney Channel is a tricky one. What does a child star do after being forced to play a role model for kids and tweens everywhere? Do they partake in all the trials, temptations, and tribulations of growing up, or do they try their darnedest to maintain that pristine, manufactured image? Miley Cyrus' twerking and tongue shed those chains fast, while Selena Gomez's departure was a decidedly tamer one. Then there's Demi Lovato, whose personal problems became public fodder, ripe for Tumblr mockery, and made her a spokesperson for mental health and addiction recovery. So where, then, does Zendaya Coleman fall? She doesn't have a history like Lovato, nor is she as reserved as Gomez. One can argue that she has the bombastic tendencies of Miley, but where the latter relies on shock and awe to assert her individuality, the former thrives on calm, composed discipline—a revolt done by refined example. "I'm not suddenly going to be like woo, crazy," she explains in Complex's December/January cover story.
Zendaya, the "19 [-year-old] going on 80" multi-hyphenate speaks to the forces that made her the talent she is today, and readily embraces the role-model title. "I think it's a responsibility, but like Tupac Shakur, I'm a real model," she tells Complex. "Which means: I'm not pretending to be something that I'm not, because like he said, people are going to be disappointed when they find out who you are, because it's not going to be what you presented to the world." It's this very reason that those hoping for her "Miley moment" will be disappointed. "I think with all the prior Disney stars, at least you can say they are themselves now."
And Zendaya is herself, too. She's taken the time to learn about her biracial history, listened to friends like Amandla Stenberg, and used her platform to educate others who may throw ignorant remarks her way. The Zendaya her Complex interview portrays is one of wisdom, fearlessness, and, perhaps most important, drive. There's a budding tastemaker in her; one who knows who she is now, who she wants to be in the future, and will not sacrifice any bit of character to achieve it. "I know when I was younger, I didn't really know any better and I didn't really know that I could say 'no' or that I had that power." Now she does, and the power is all hers.
Read Zendaya's full Complex cover interview here.