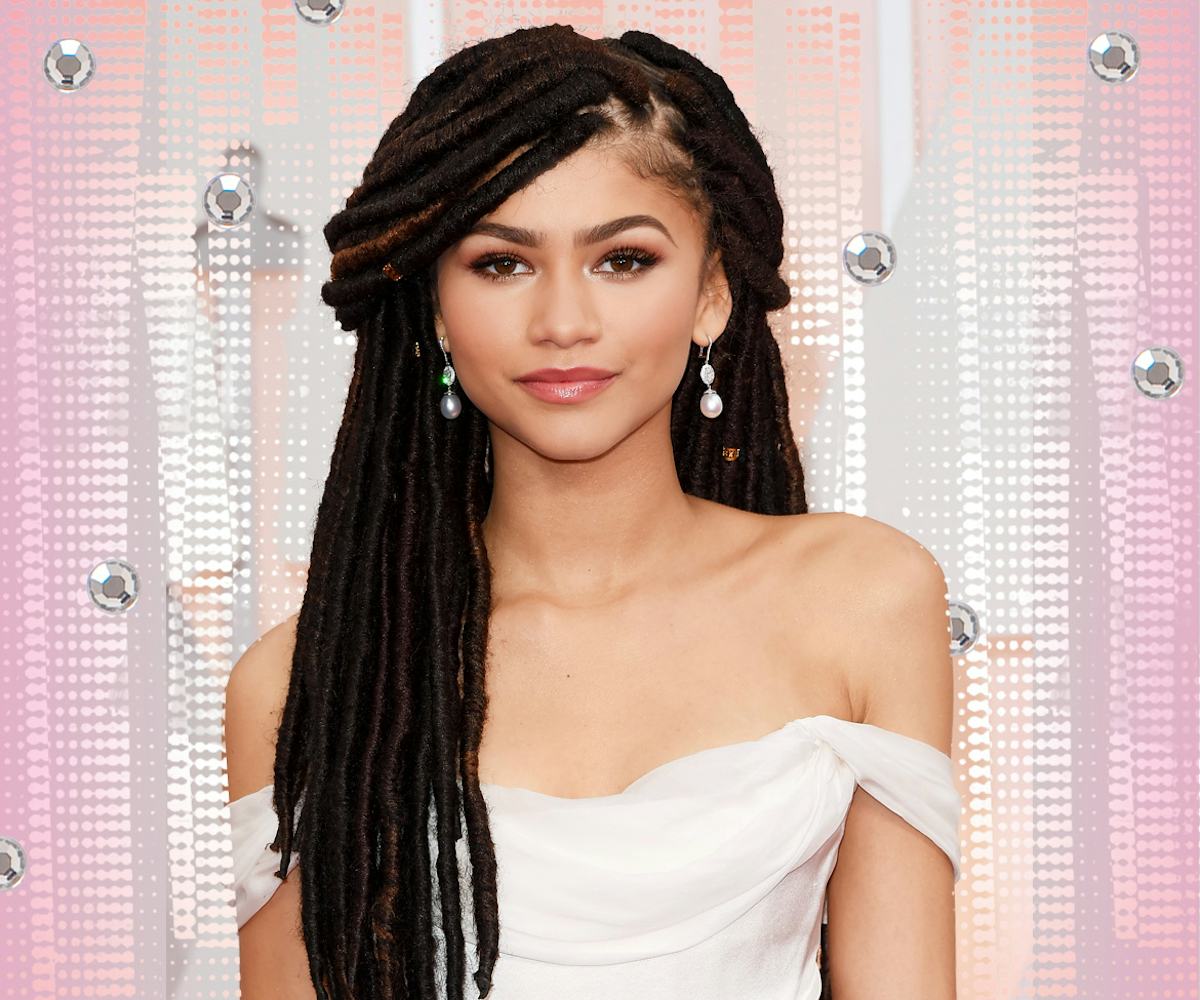 Photo by Jason Merritt / Getty Images
zendaya calls giuliana rancic out for racism
after the 'fashion police' host insulted her dreadlocks
Zendaya appeared on the Oscars' red carpet with her hair in long, gorgeous dreadlocks (landing her a spot on our best beauty list). Unfortunately, not everyone was supportive of the hair change: Specifically, as reported by MTV, E! red carpet host Giuliana Rancic said during Fashion Police, "I feel like she smells like patchouli oil and weed."
First of all, this is an offensive thing to say to anyone. But to make the comment in regards to a woman of color's hairstyle? It reinforces negative stereotypes and perpetuates racism; it says, your hairstyle makes you inferior. Zendaya had a poignant, powerful response:
Rancic, for her part, tweeted an apology, saying, "Dear @Zendaya, I'm sorry I offended you and others. I was referring to a bohemian chic look. Had NOTHING to do with race and NEVER would!!!" 
It's possible that Rancic really believes that her statement had nothing to do with race, but ignorance to the racist implications of one's words doesn't make them any less offensive. And, as a relatively high-profile television personality, she has a responsibility to be educated about institutionalized racism so as not to uphold it. 
This comment sadly proves that we have a long way to go before black women's hair can be free from stigma and stereotype. Dreadlocks have a real cultural meaning, and that meaning does not make you a pothead, slacker, or a thug. (Neither does smoking pot, of course, but that's another discussion.) Yet, seemingly offhanded remarks like Giuliana's do nothing but affirms the weird, destructive, and mystifying "fascination" that many have with the hair of a black woman. 
(via MTV)