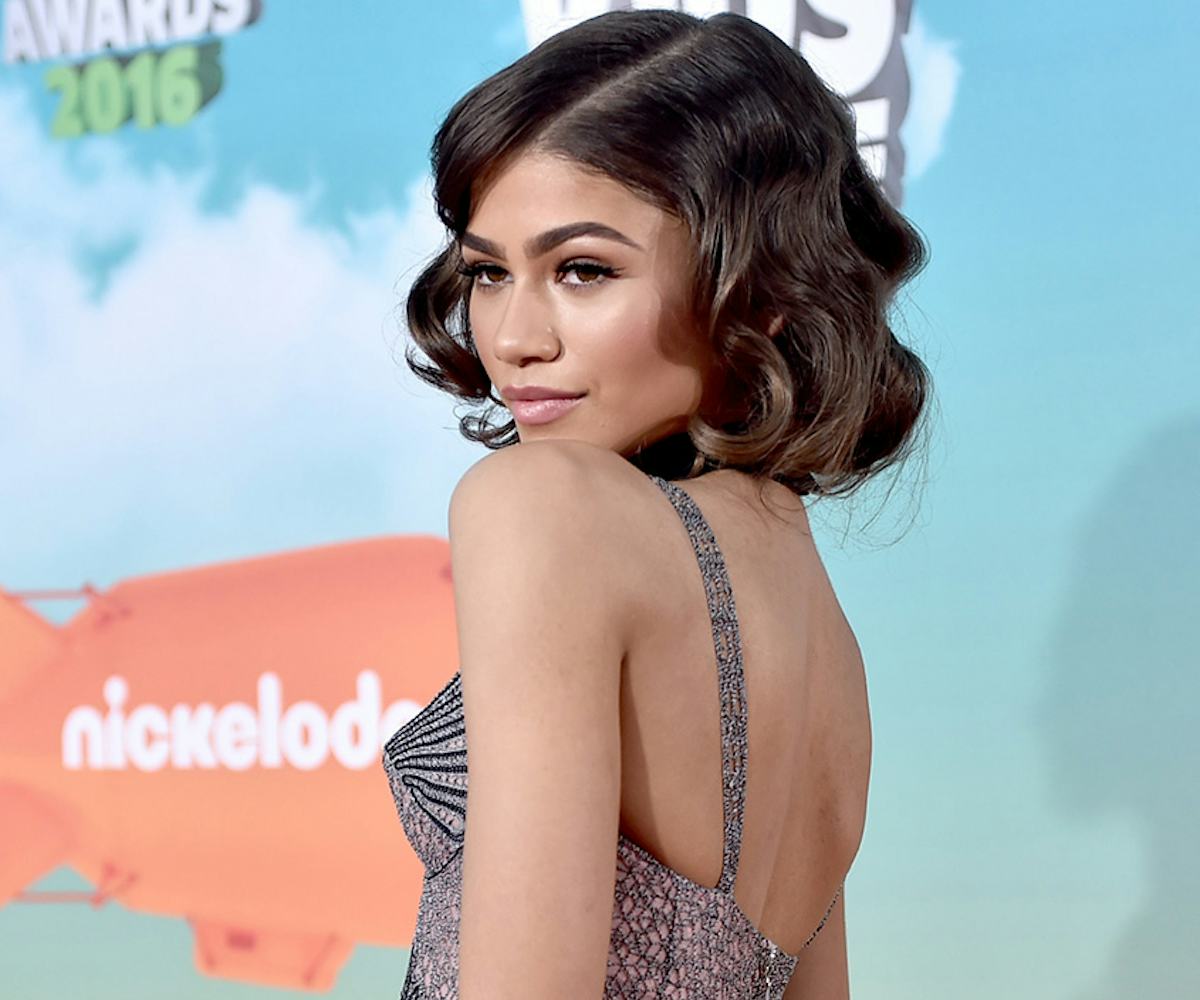 Photo by Alberto E. Rodriguez/Getty Images.
Zendaya Fires Back At Julie Klausner
After being publicly body-shamed
Not long after Zendaya took home the award for Favorite Female TV Star at the 2016 Kids' Choice Awards on Saturday, she was body-shamed by comedian Julie Klausner. Klausner, writer and actress from Difficult People, took to her Twitter feed to comment on Zendaya's body, coming at the 19-year-old for being thin and accusing her of starving herself. She even referenced her infamous feud with Giuliana Rancic, which was sparked by Rancic's racist comments, from last year.
Clearly, Zendaya wouldn't stand for that, firing back at her saying, "Do you find this funny?" followed by a threatening hashtag "#youreallywannabenext?" However, proving maturity over the 37-year-old, Zendaya followed that tweet with a much more positive statement:
Well said, Zendaya.
As would be expected, the Disney star's fans have taken to the Internet to back her up, sending positive tweets her way and attacking Klausner. A fiery feud soon ensued between Zendaya fans and the comedian, but Klausner seems to not be backing down, as you can see from her Twitter feed.
We understand that comedians can sometimes get a little mean for the sake of comedy, but an adult publicly shaming a 19-year-old's body and accusing them of having an eating disorder, whether they actually do or do not, is simply not okay in our books.