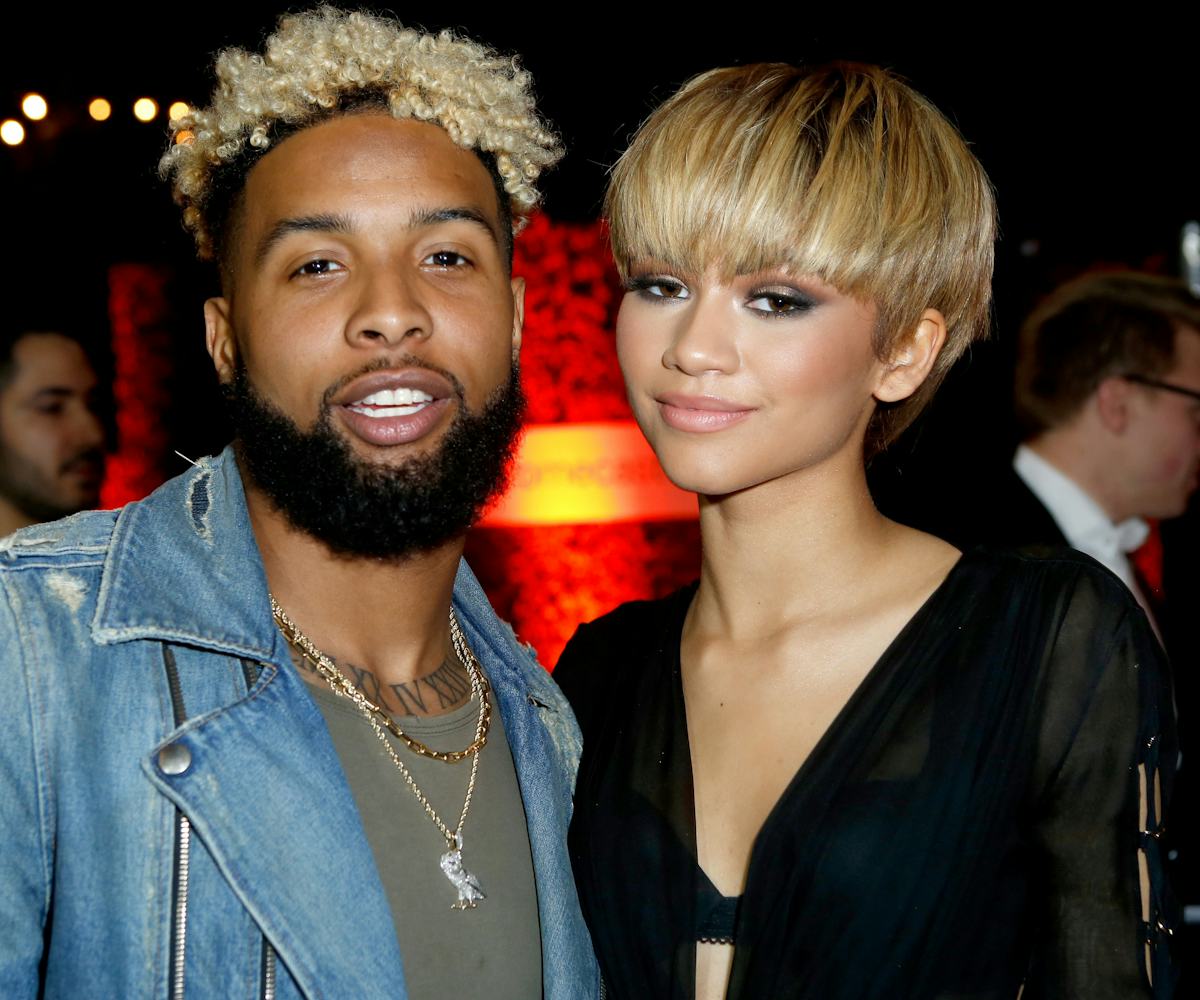 Photo by Randy Shropshire/Getty Images
Zendaya Is Putting Odell Beckham Jr. To The Ultimate Pre-Dating Test
tryouts include passing the dad test
A few weeks ago, rumors were flying that Zendaya Coleman and Odell Beckham Jr. were an item. Known for her candidness, Zendaya recently elaborated on their relationship status in a segment on 92.3 Amp radio, and while she didn't confirm that something is going on, she didn't hold back about explaining what it would take to move the relationship to the next level of official. 
"Just because you're in the NFL, you killin' stuff … that doesn't mean you get to skip past pops," she said. "He's not going to allow that to happen. Plus, if you have TMZ paparazzi people hanging out waiting, then I think my dad should be there. That's protective, I wouldn't want it any other way."
This response comes after Zendaya's father, Kazembe Ajamu Coleman, informed TMZ about the reality of the situation when it comes to his daughter's dating life. "If you see my daughter out on a date without me, it's a relationship. It's like an audition … It's an interview," he said.
Seeing as to how Beckham Jr. is a wide receiver for the New York Giants, we're guessing he's going to take this as a challenge.