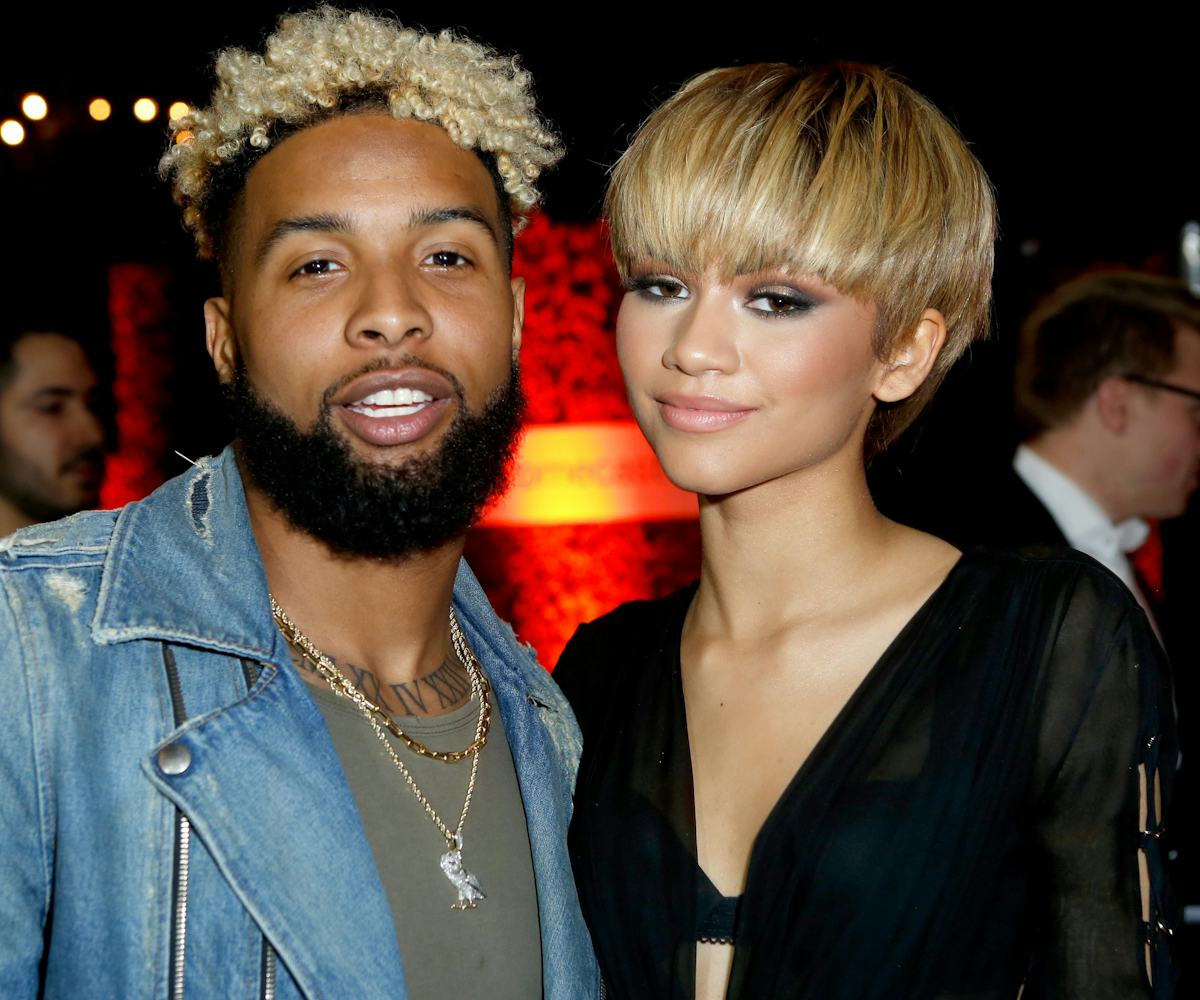 Photo by Randy Shropshire/Getty Images.
Zendaya Was Getting Cozy With a Certain Someone Last Night…
Zendaya Coleman has always been one to successfully rock eye-catching accessories and hairdos (only she could have pulled off that mullet last night at the Grammys). Last night at the Universal Music Group's 2016 Grammy Awards afterparty in Los Angeles, the former Disney Star was sporting more than a hot pair of black gladiator heels and a dress on the red carpet—she was also arm-in-arm with Odell Beckham Jr., one of the hottest players in the NFL right now. (Score!)
The two were reportedly inseparable as photographers snapped away. Once the photo opp was over with, Beckham followed Coleman close behind and they made their way to the festivities. The NFL star was previously linked to Amber Rose last year, but that rumor didn't really lead anywhere.
Photo by Jason Merritt/Getty Images
In her cover story for Complex's December 2015/January 2016 issue, Coleman said that she didn't have time to be bothered by having a boyfriend or rumors about whether or not she had one for that matter. "You've got to realize my schedule is kind of nuts. I don't have time to go out and get to know somebody," she said. "If I didn't know you from the last three or four years of my life, it's probably too late."
Never say never, girl—you're only 19 years old! We'll be keeping a close eye on this development.