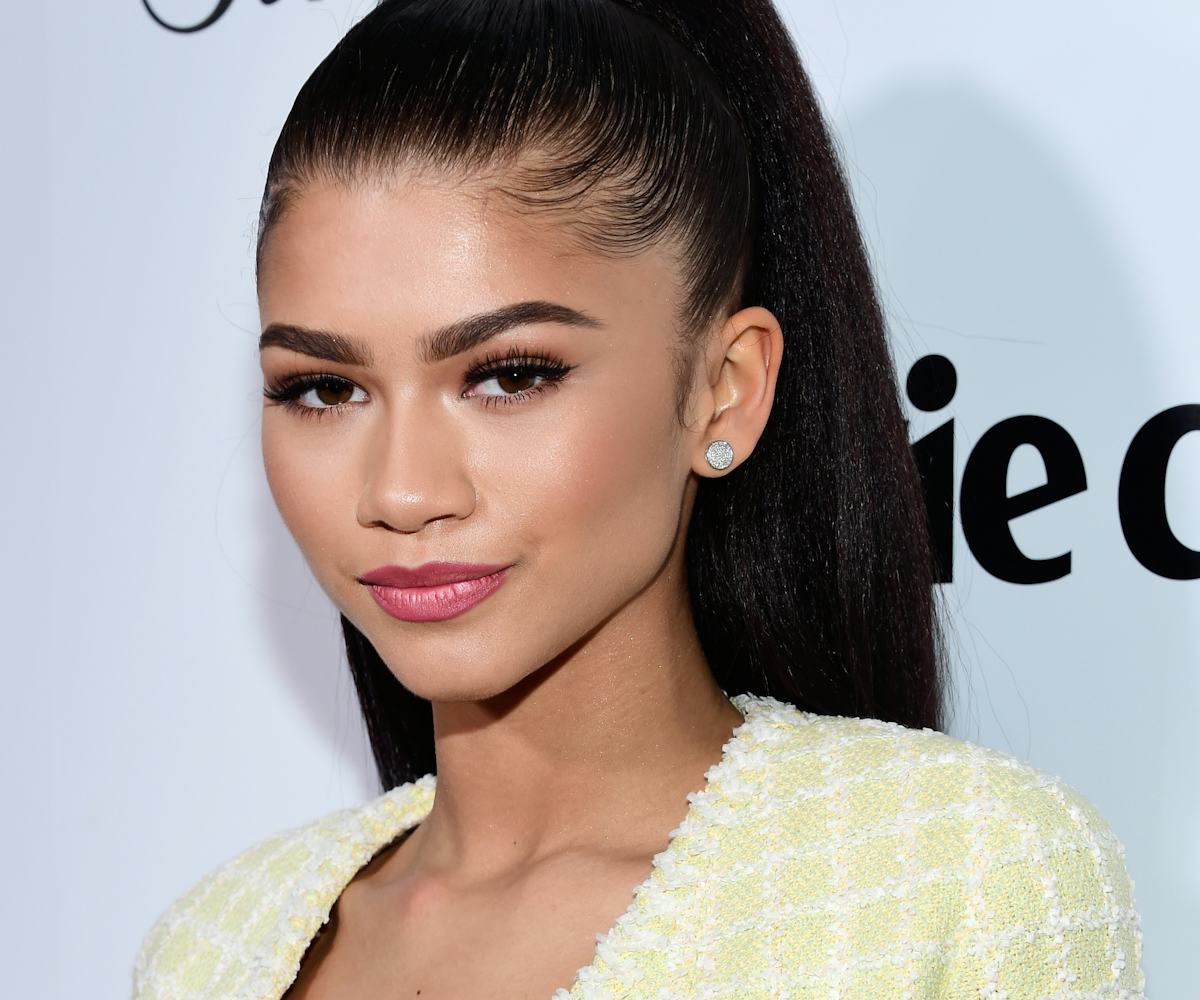 Photo by Frazer Harrison/Getty Images
Zendaya Is Feeling Herself On The Cover Of 'Wonderland'
But not the way you think, pervs
These days, we're used to seeing backlash about magazine covers because of too much photo manipulation and whitewashing. Unfortunately, Zendaya Coleman is in trouble over entirely different reasons: the placement of her hand on the cover of Wonderland magazine's summer issue. Apparently, some creeps on the Internet accused the 17-year-old of posing in a manner that seems like she's masturbating.
Shot by Petra Collins and Gary Armstrong, the image displays Coleman sitting upright in a chair—her head is tilted back and her eyes are closed. One hand is on her chest while the other one is on her lap, between her legs. All sweat aside, it's pretty innocent in our opinion.
Coleman thought so too, and it didn't take long for her to clap back and put an end to the nonsense. The actress had the last laugh on Instagram in a post that read "I see what y'all saying by the hand placement lmao but that was not intentional you little pervs" with a string of heart eye emojis.
Pervs need to get their brains out of the gutter. Can y'all let this girl live?