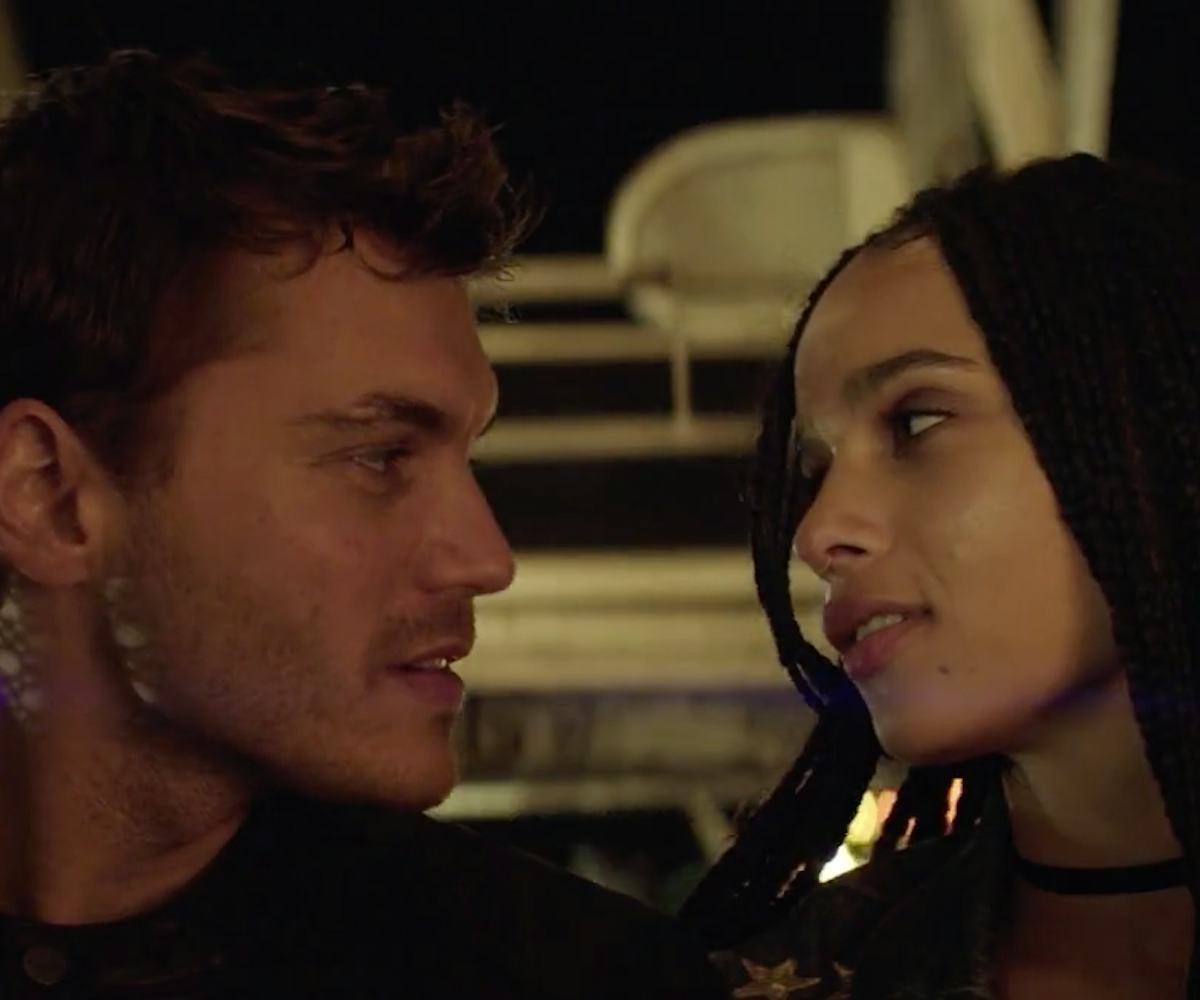 Watch Zoë Kravitz And Emile Hirsch Fall In Love Then Fall Apart
'Vincent N Roxxy' looks pretty wild
Zoë Kravitz ended up being the unexpected hero in the hit HBO show Big Little Lies, even though her character was, arguably, the most underwritten of the series. Recently, director Jean-Marc Vallée spoke highly of Kravitz's talents in an interview with Vulture. (Specifically, he calls her "the ultimate," noting that she "has everything.") The actress has starred in a handful of movies, including Mad Max: Fury Road, Dope, Divergent, and X-Men: First Class, but she's yet to have her big breakout starring role. That's all about to change in her forthcoming film, Vincent N Roxxy.
In it, Kravitz plays a rebellious punk rocker who falls in love with a small-town loner, played by Emile Hirsch. The film focuses on their relationship as their dark pasts slowly creep up on them. There's violence, an appearance from Kid Cudi, and, apparently, an unexpected plot twist involved. And, of course, there's Kravitz with the long-awaited screen time that she deserves. We can't wait to see her talents fully flourish come June 2. 
Watch the trailer above.