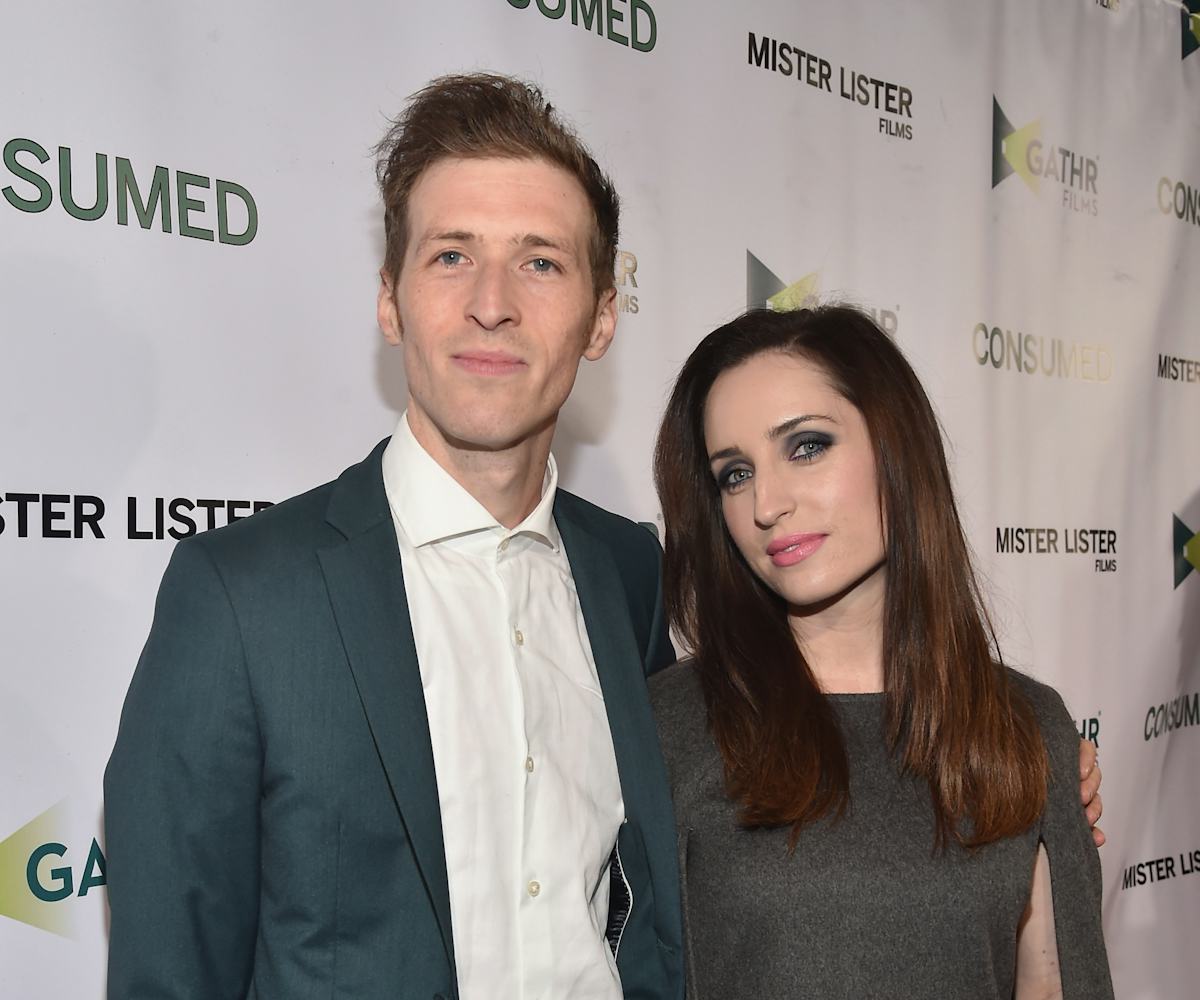 Photo by Alberto E. Rodriguez / Getty Images
Zoe Lister-Jones and Daryl Wein On Their Very Small, Very Important New Film
chatting w/ the married duo behind 'consumed'
Wednesday evening brought the premiere of Consumed, written by Zoe Lister-Jones (Life in Pieces) and directed by Daryl Wein (Lola Versus). The husband-and-wife duo produced the political thriller to bring awareness to the complex world of GMOs, or Genetically Modified Organisms. Attendees mingled in front of the historical Laemmle Music Hall in Beverly Hills, where guests included Whitney Cummings and Busy Phillips. Nylon caught up with Lister-Jones and Wein to discuss their favorite holiday, and the genre-bending nature of food.
What's the weirdest, creepiest, or most dangerous thing everyone should know about GMOs?
Wein: I think there's a big misconception about GMOs and whether or not they're safe. There's not a consensus on if they're safe, and I think that's why there hasn't been more movement in congress. The general conception is that we don't need to label them because they're the same as regular food, but the truth is over 300 scientists in 2013 signed a document saying there is no consensus yet.
What is the most important element of this story to you?
Wein: I hope the audience is entertained first and foremost, but I also hope they ask more questions about how GMOs are impacting us, the world, and the environment.
What's it like to work with your husband?
Lister-Jones: It can be tough. There are pros and cons. We have a certain shorthand now for making movies together. We definitely struggle sometimes. It's hard to separate the personal and the professional.
Tell us about the project and why you were so interested to bring awareness to this issue?
Lister-Jones: People have no concept of what's in their food and in their everyday lives, so that sort of sparked this interest. We learned that GMOs are in 80% of processed food in this country and they're not labeled. There was this Pandora's Box of issues that we became fascinated by. 
What made you decide to angle this controversial issue as a dramatic thriller rather than a documentary?
Lister-Jones: We thought it would be interesting to not tackle it with a documentary but to make a thriller. We want to entertain people but also spark a dialogue. 
What's your favorite holiday?
Lister-Jones: I like Thanksgiving. Even though I don't eat a lot.