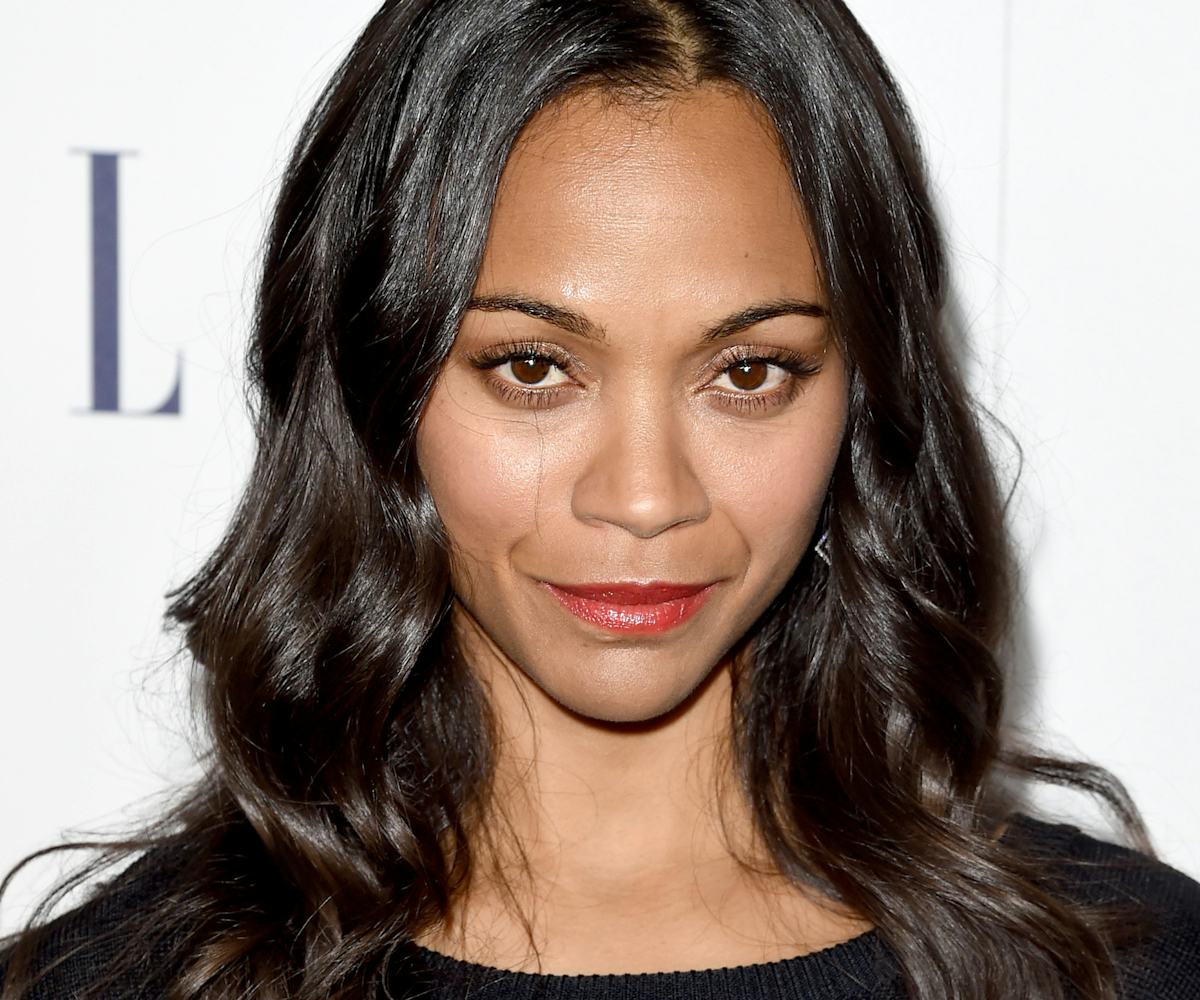 Photo by Jason Merritt/Getty Images
Zoe Saldana Gets Real About Being A Latina In America
"people have to be open to the reality of what's happening in our country."
Zoe Saldana is the cover star for Latina magazine's December/January issue, and while her photos for the piece look glamorous, Saldana opens up about a lot of real issues. As much as we love reading about her life as a married woman with twins and how she manages to balance it all with her flourishing career, what really struck us was her taking a firm stance on important issues like immigration and the racism she faces as a Latina in the U.S.
Saldana grew up raised between New York City and the Dominican Republic, and she has always been proud of her foreign culture. On the evolution of Latinos in America, Saldana said the following:
"Latinos are overall very respectful. Once we started being discriminated against, we chose the high road: Keep quiet. Keep working. Don't teach our kids Spanish because we don't want them to get picked on. Now we're entering that phase where the first and the second generations are so in love with our ancestry and want to keep it alive in the best possible way. So it's more like, 'I'm not keeping my head down. This is who I am, and I'm just as American as I am Latina. So you need to move out of the way. I'm not asking.' I love this proprietorship, because this country does belong to Latinos, too. We're working here, and our sons are dying at war for the U.S. So it belongs to me as much as it belongs to my neighbor."
Saldana feels personally affected by the immigration debate and refuses to tolerate the ignorance that some Americans have in regards to Latino culture. She said that she doesn't want to be angry about it anymore because that's not who she is, but "people have to be open to the reality of what's happening in our country." Saldana also pointed out that in reality, every industry is always targeting the Latino audience and this expands from television and film to politics.
"You can't kill us. You can't send us back," Saldana said. "We are millions and millions here because it is our time to migrate. We are the youngest culture. We are doing what your people did. So shut up and just deal with it. Adjust your laws, because it's not going away. If anything, I want to give them a hug, and say, "It's okay. It's new. Don't be scared. We're great people. We're gonna do great and better things for your country. Trust me." We're not angry either. We're a culture that isn't angry."