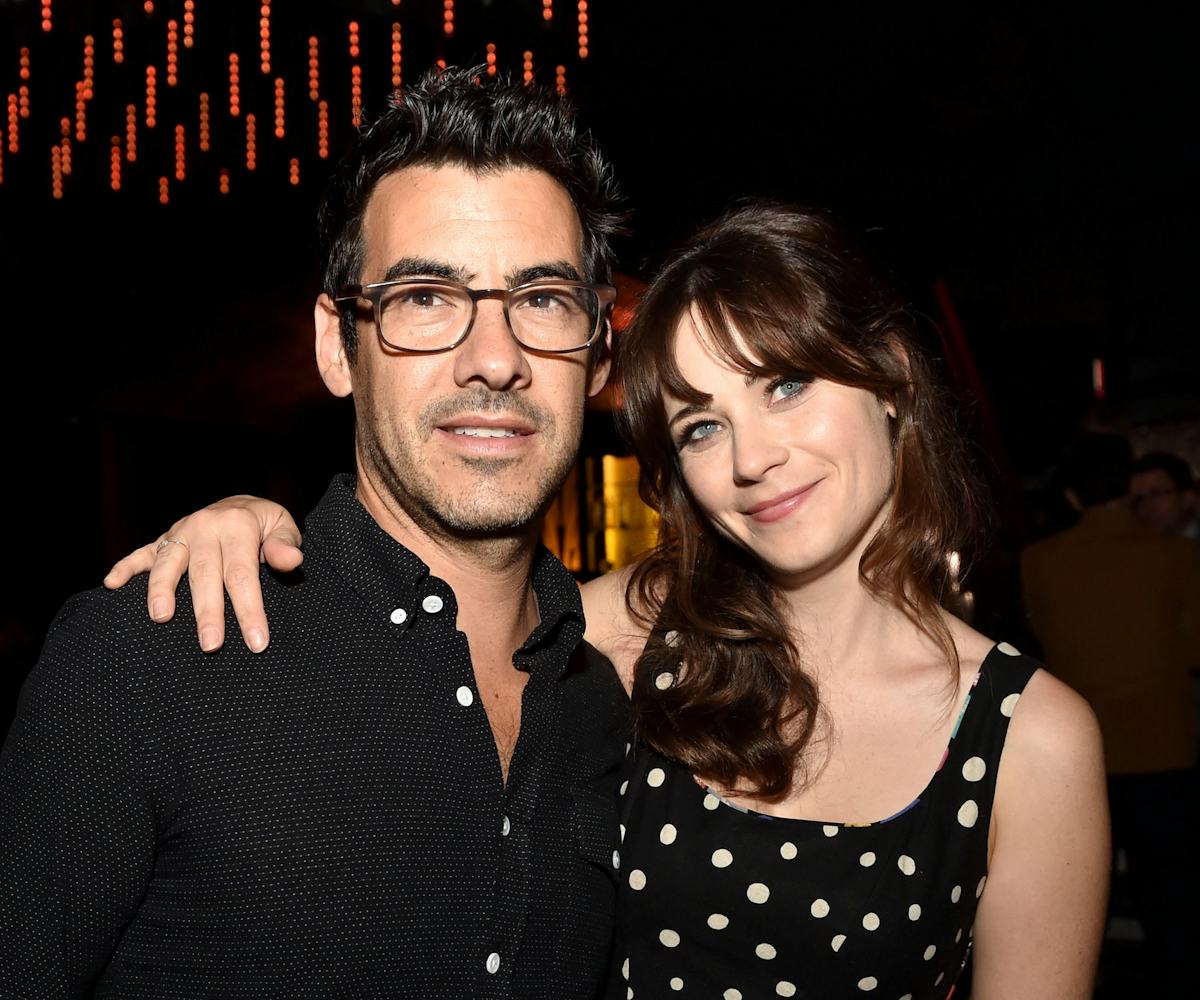 Photo by Kevin Winter/Getty Images
zooey deschanel had a baby daughter and got married!
Celebrity baby news has been pretty common recently, with the announcement of Charlize Theron's second child, the arrival of Ashlee Simpson and Evan Ross' daughter, and One Direction's Louis Tomlinson's soon-to-be dad status. But while the news surrounding these new celebrity babies has been rather public, one star managed to keep the status of her newborn daughter hush-hush until now.
It has been revealed that Zooey Deschanel gave birth to a little girl sometime in late July. And not only did the New Girl star have her child on the down low, but she also got married to her now-husband, Jacob Pechenik. Deschanel's rep confirmed the happy news with People yesterday.
The couple shared their engagement news back in January shortly following the news that Deschanel was pregnant, but aside from that public announcement, their affairs have been kept impressively quiet. As a celebrity who is more often in the spotlight than not, Deschanel has done a fantastic job of maintaining her family's privacy. There are speculations about where the pair wedded, but no confirmed reports.
Either way, this is cause for celebration. Congratulations to the happy couple!