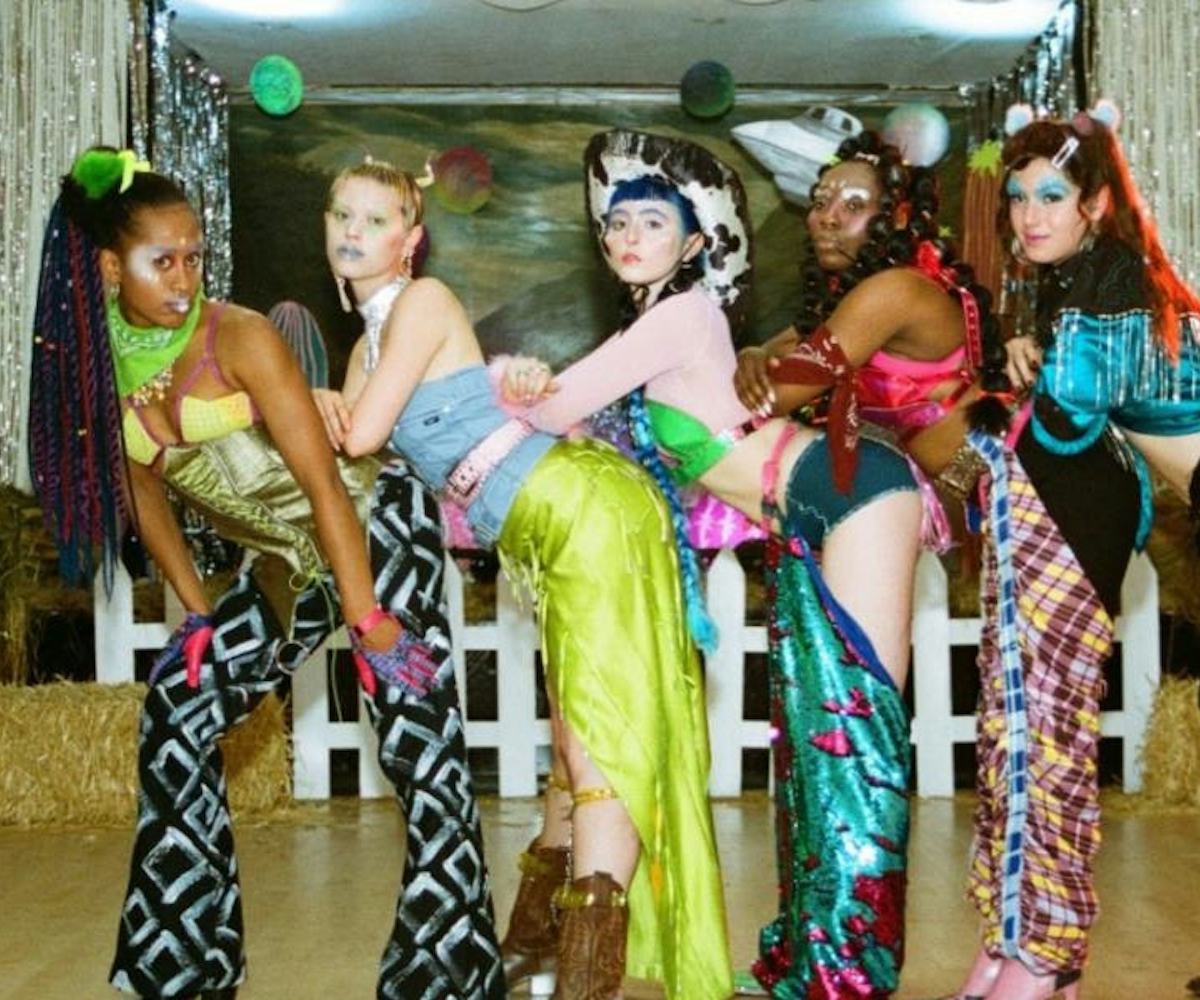 YouTube
Ashnikko Throws An Alien Hoedown In New "Working Bitch" Video
Yee-haw but make it interstellar
After going viral off the infinitely meme-able "STUPID" earlier this year, London-based rapper and singer Ashnikko is back with a hoedown-themed video for "Working Bitch." The brash, punky-pop track comes from her latest EP Hi, It's Me, released this past July, and finds the singer dressing up her usual sing-songy irreverence with countrified flair: "I'm working bitch/ Ain't got no time for dick/ You wish you could sway my attention," she declares in the chorus with stretched out twang.
Fittingly, Ashnikko is draped head-to-toe in neon western wear — including an incredible pair of sequined assless chaps — for the accompanying Jocelyn Anquitil-directed video, as she square dances her way to…a world without disappointing men, maybe? Later in the song, she advocates for a transactional relationship that I can stand behind: "Too tired to entertain little boys/ I'm the boss of my business, I should invoice him."
"I felt like an alien cowgirl writing this song so you bet your ass I'm gonna be an alien cowgirl in the music video. " Ashnikko said of the video in a press release. "I grew up in the south so this video is a very strange ode to my childhood." Watch below, and read our interview with the viral star.