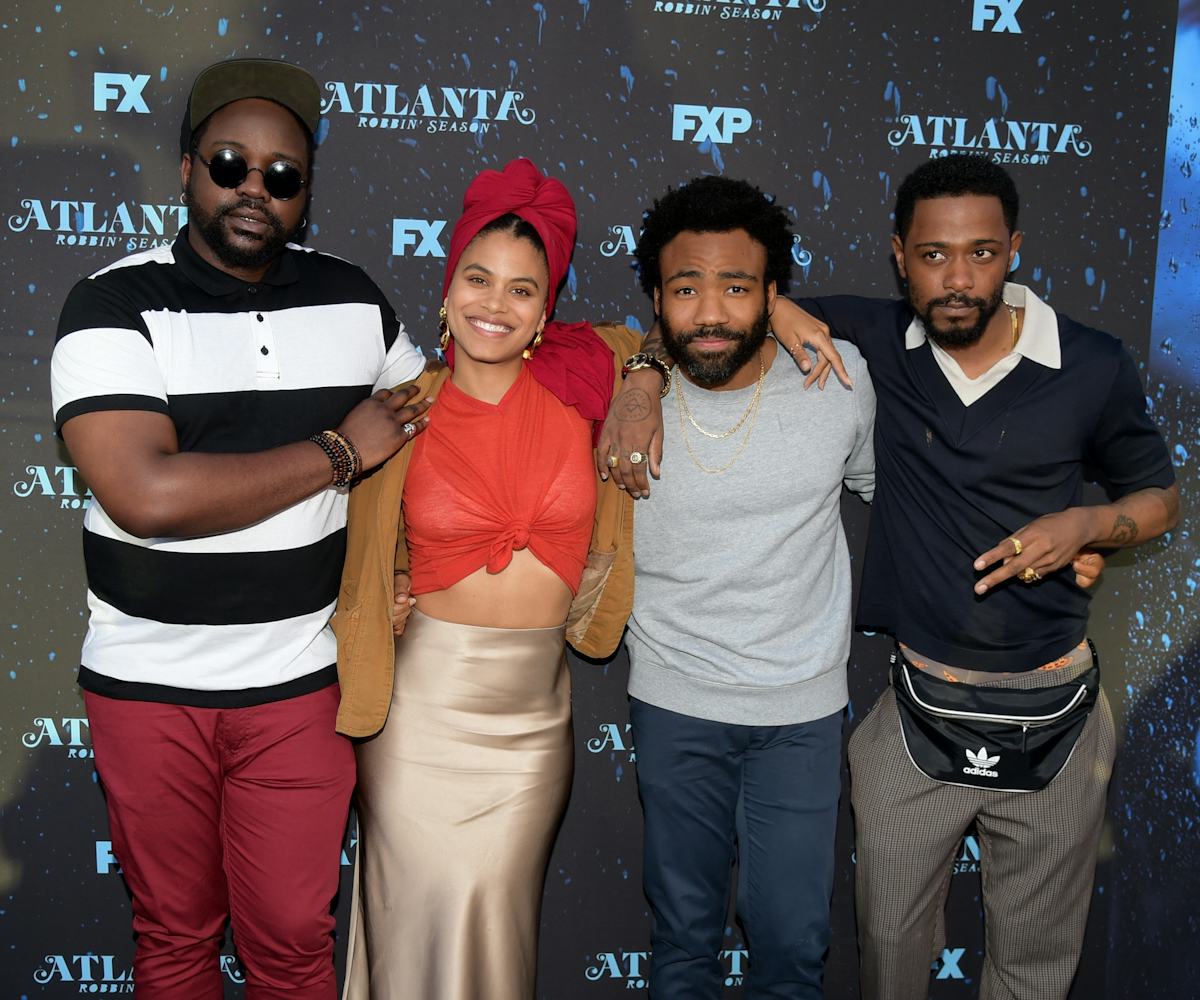 Photo by Kevin Winter / Getty Images.
The Cast Of 'Atlanta' Are Too Popular For Their Own Good
Which means fans have to wait it out for season three
The FX original series Atlanta is the television version of a Frank Ocean album. A season drops and we're immediately enamored with both the creator and the content. Switch out Ocean's vocal range and lyrical depth for Atlanta's insightful commentary, gut-busting comedy, and sometimes glorious confusion. The other common thread is that we never know when we're going to get another fix. We waited four years for Ocean's sophomore album and 16 long, hard months for the sophomore installment of Atlanta, subtitled Robbin' Season. Now, according to Vulture, FX CEO John Landgraf has just delivered the news that the possibility of the show returning for season 3 this year is bleak. The reason? Its stars are too popular.
Vulture is reporting that production has been delayed because of how "in demand" its main cast is, which includes creator and star Donald Glover, Zazie Beetz, Lakeith Stanfield, and Brian Tyree Henry. Every last one of them has been involved in film endeavors since FX wrapped Robbin' season. Beetz played Domino in Deadpool. Henry gave a powerful performance in If Beale Street Could Talk, appeared in Widows, and did voiceover in Spider-Man: Into the Universe. Stanfield was at the center of Boots Riley's really trippy Sorry To Bother You. And Glover is pretty much doing everything, including working on a forthcoming movie with Rihanna and another Childish Gambino album.
It's great news for the stars and their careers, but terrible news for us. I guess, in the quest for fame and popularity, you end up leaving some people behind.