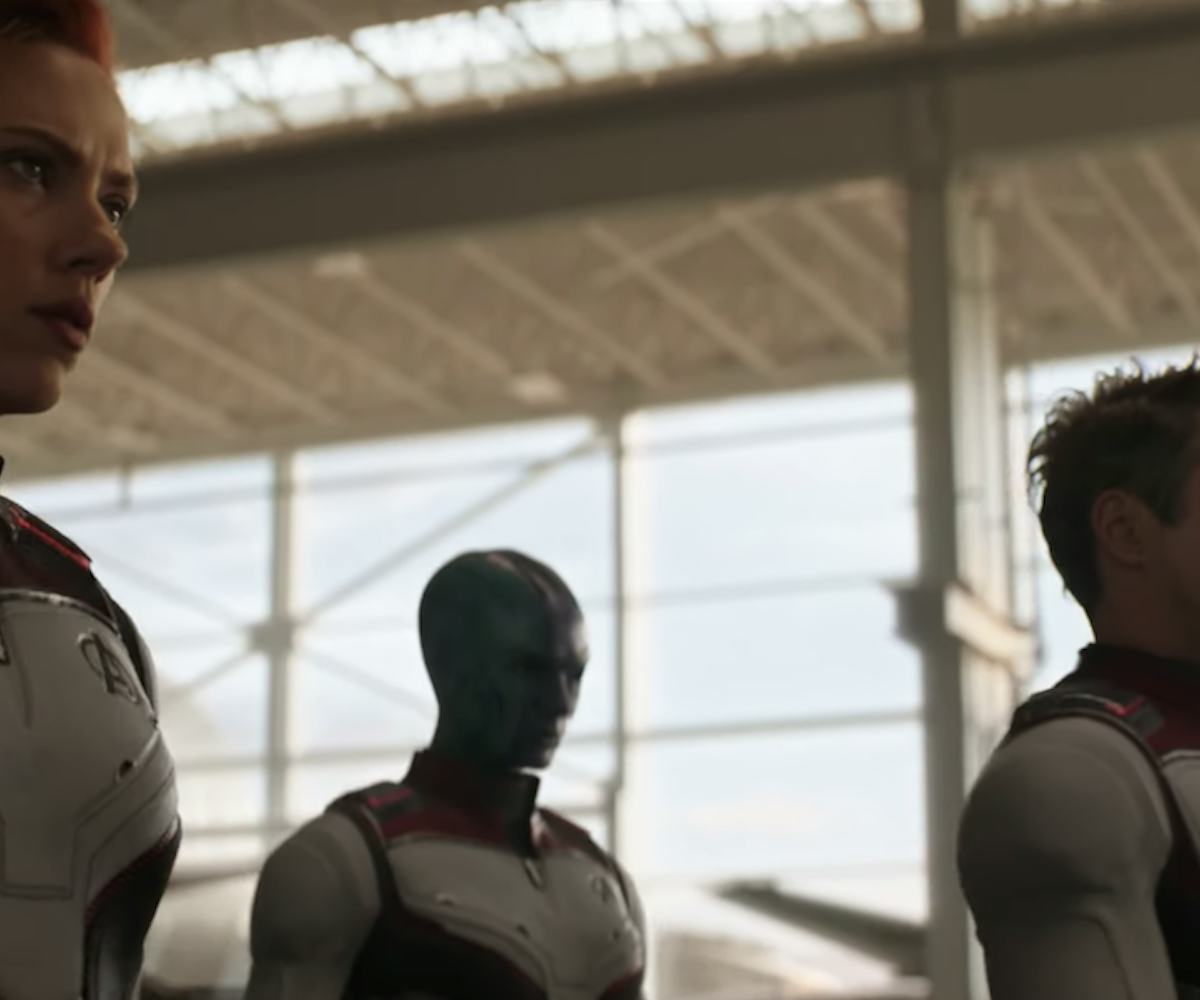 Black Widow, Captain America, And More Vow To Do "Whatever It Takes" In 'Avengers: End Game'
While we're still licking the wounds from the last Avengers movie where so many of our favorites disintegrated before our eyes, Iron Man (Robert Downey Jr.), Black Widow (Scarlett Johansson), Captain America (Chris Evans), and more have vowed to do "whatever it takes" to reverse Thanos' (Josh Brolin) mass destruction in Avengers: Endgame trailer.
It begins with Iron Man saying, presumably to Pepper Potts, that, although he'd promised "no more surprises," he hopes to pull off this one last feat, alongside multiple Avengers that were not featured in Infinity War but apparently survived. Ant-Man (Paul Rudd), Captain Marvel (Brie Larson), and Hawkeye (Jeremy Renner) join Captain America, Hulk (Mark Ruffalo), War Machine (Don Cheadle), and more to avenge their fallen colleagues.
After being introduced just recently with her first film, Captain Marvel is called to aid those who didn't perish as a result of Thanos' actions, and it seems that Thor (Chris Hemsworth) has already taken a liking to her. In a final clip added after the title card, she doesn't even flinch as Thor's hammer flies past her, which is enough to win him over.
Evans previously shared that this was his final film playing Captain America, which could mean the end of a huge chunk of the franchise. Though a handful of other characters have taken up the shield in the comics, including Bucky Barnes (Sebastian Stan), so it's not entirely gone without him. Hopefully, the rest of Endgame will provide clarity as to how Evans' time as Captain America comes to an end.
Watch the entire trailer, below. Avengers: Endgame hits theaters on April 26.