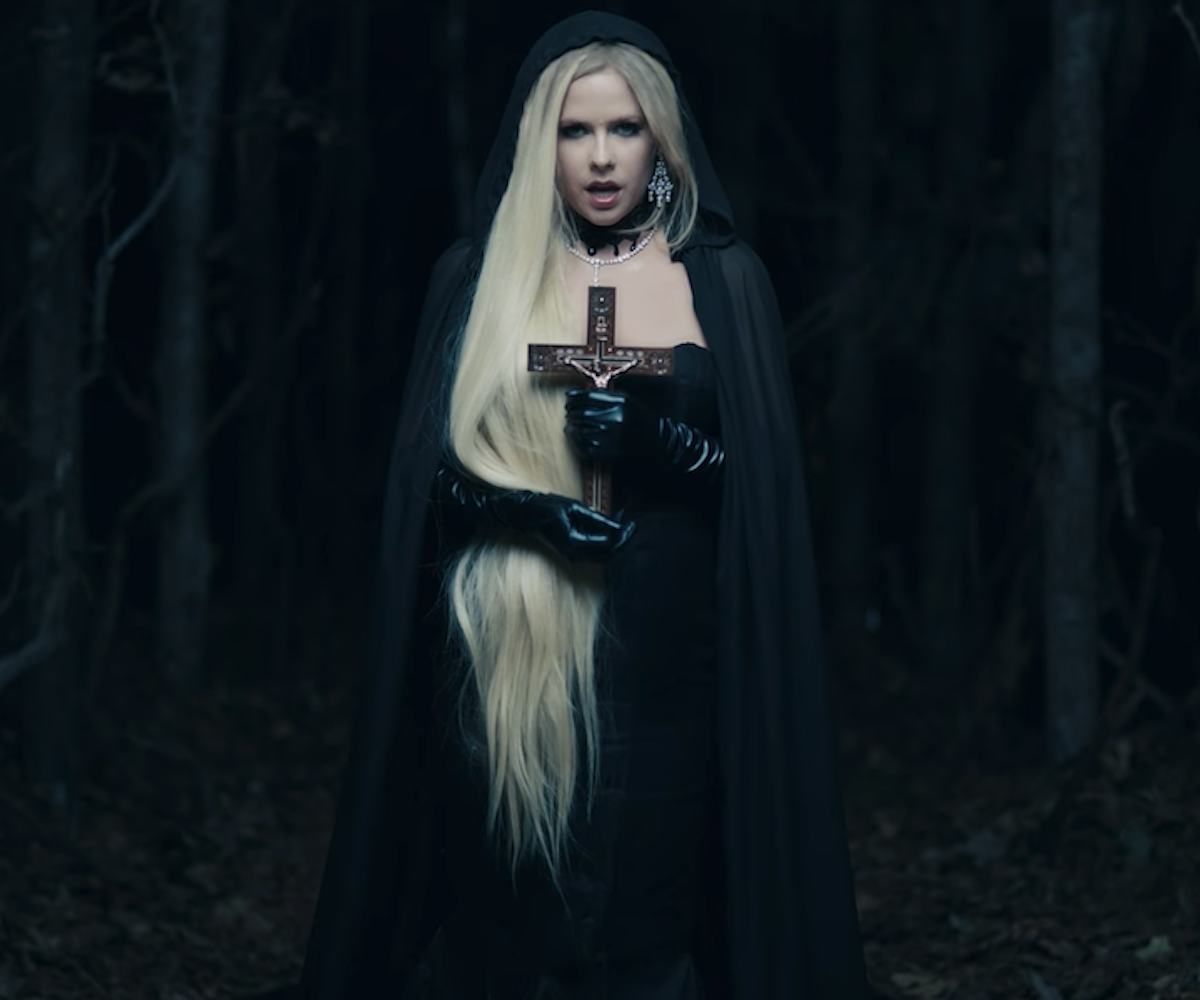 Screenshot via YouTube
Avril Lavigne's New Music Video Is My New Goth Mood Board
"I Fell In Love With A Devil" is tragic and totally gorgeous
Avril Lavigne's latest music video is all the aesthetic inspo my fellow goths need to brood in style all summer long. From her latest album Head Above Water, the visuals for single "I Fell In Love With The Devil" see Lavigne driving the hearse to her own funeral and playing piano in a barren forest. If that's not peak goth, I'm not sure what is.
The lyrics provided ample melancholic material to bring to life in the visuals. Lavigne sings of an emotionally abusive relationship and struggling to break free of it. As she pleads in the first verse, "Don't bury me alive/ Sweet talkin' alibi," she drives her hearse dressed in all black. She then lays in the casket in white, veiled by a layer of lace.
Outside of the funeral, Lavigne plays the piano alone in the woods, surrounded by a train of red tulle. Intermittent visuals show a very Evanescence 2.0-like Avril clutching a cross, as if about to perform an exorcism. Eventually, a dark figure embraces Lavigne, trailing behind her and occasionally pulling her into a slow dance; she breaks free and walks away just before the visual's conclusion.
Watch the video for "I Fell In Love With The Devil," below.