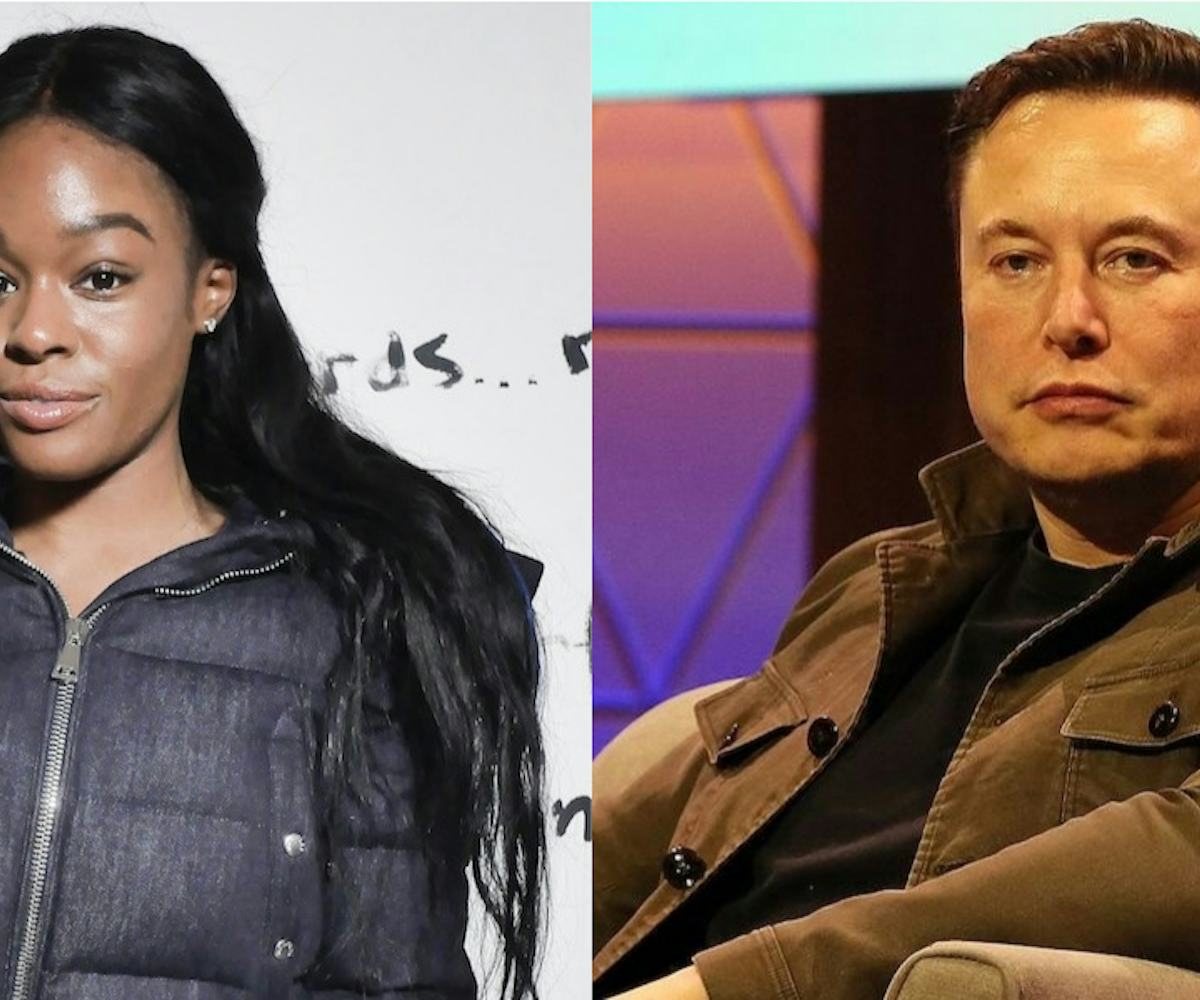 Azealia Banks Might Have A Song About Killing Elon Musk In The Works
Or, as she calls him, Alon Dust
Azealia Banks might not be ready to let her beef with Elon Musk die. In a since-deleted Instagram post, Banks teased a forthcoming song about a character she's named Alon Dust. Creative! Banks has revealed that two never-before-released tracks will drop as her second mixtape Fantasea II: The Second Wave gets an official release to streaming services, one of which maybe takes aim at Musk.
Though the original post has since been deleted, it has been screenshot and posted to Twitter since. The song is titled "'96 Corolla (Motorman)," and, apparently, Banks originally wrote it for Poppy to sing. "Set in 3030, a wealthy technocrat devises the perfect scheme to entice poor people into allowing their brains to be used as an interface: Neuralink," she wrote. "The AI Overlord (originally played by @impoppy, now by me) sings the soundtrack to his deactivation. The technocrat's neural activity is cut off via satellite, rendering him a vegetable and erasing him as a threat to humanity." In the caption of the post, Banks revealed that the technocrat's name is Alon Dust.
It's been over a year since Banks' public feud with Musk first started, when Banks found herself trapped in Musk's home waiting to collaborate with his girlfriend Grimes. Banks wound up apologizing to Musk in a letter posted to social media weeks later, and all seemed to be put to rest until Banks was subpoenaed along with Grimes in Musk's 420-joke related lawsuit. Perhaps that was what inspired this? Either way, if a song about Alon Dust's death is ever released, I'm sure Banks will fill in the gaps.