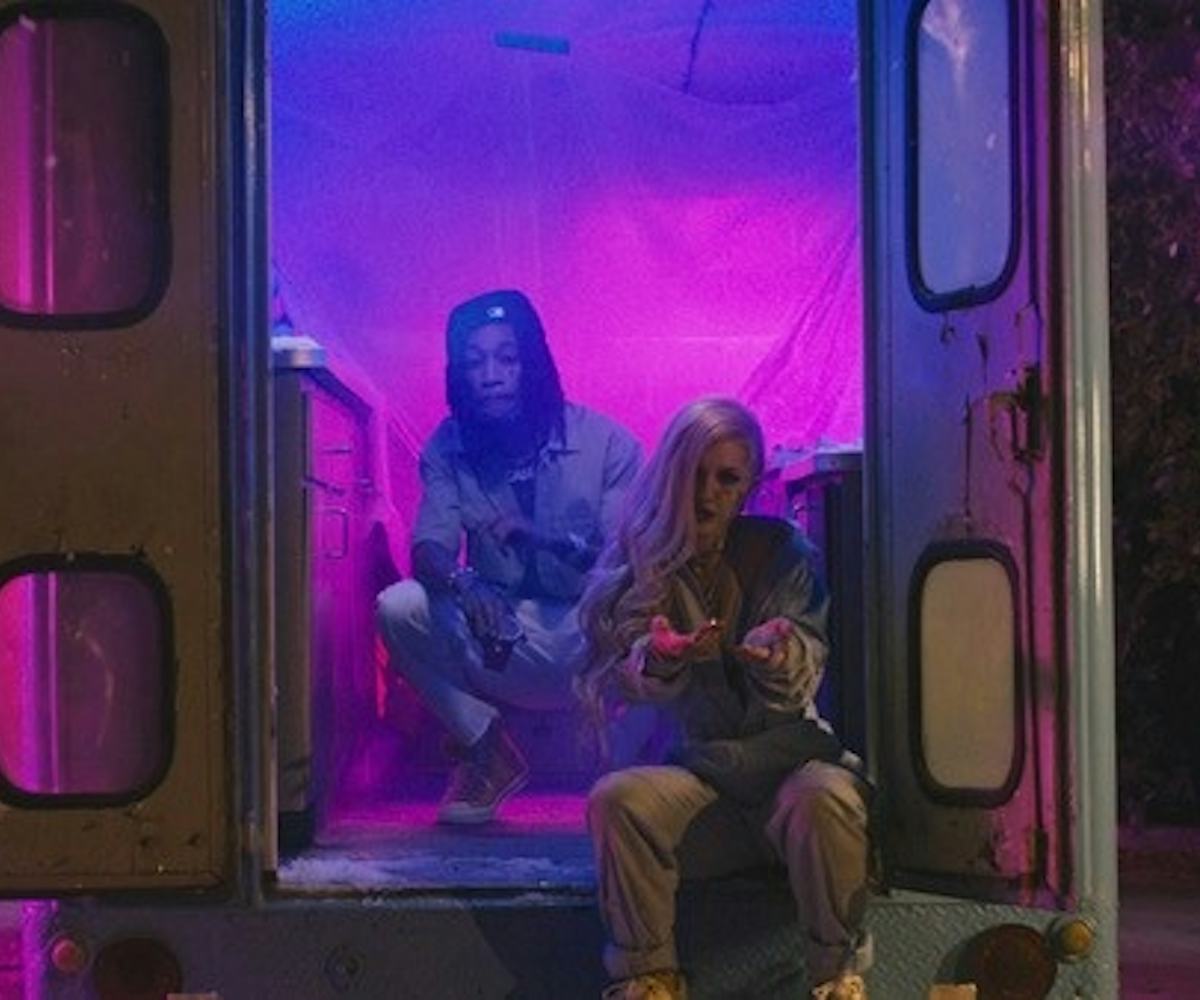 Photo Courtesy of Republic Records
Baby Goth's New Single With Wiz Khalifa Is A Fantasy Of "Candy And Quality Marijuana"
"Sugar" premieres exclusively via NYLON
Baby Goth is about to be the new first lady of SoundCloud, and you're going to want to tag along for the ride. Fresh off her debut self-titled EP and amping up for her full-length first album, today, she premieres the visuals for "Sugar," featuring Wiz Khalifa, exclusively via NYLON.
Baby tells NYLON about her new video, "'Sugar' is a glimpse into my world, a wonderland consisting of light and dark, candy, and quality marijuana," which sounds both like an encapsulation of my wildest dreams and my former Tumblr blog aesthetic. She adds, "I was thrilled and honored to share a piece of my reality with Wiz, he brought such a special light with him."
Not only is the video visually representative of everything Baby Goth loves, but it's entirely a product of her own creative efforts. Beyond just starring in her own sugary sweet universe, she wrote and created the visual treatment for "Sugar."
Watch "Sugar" below.