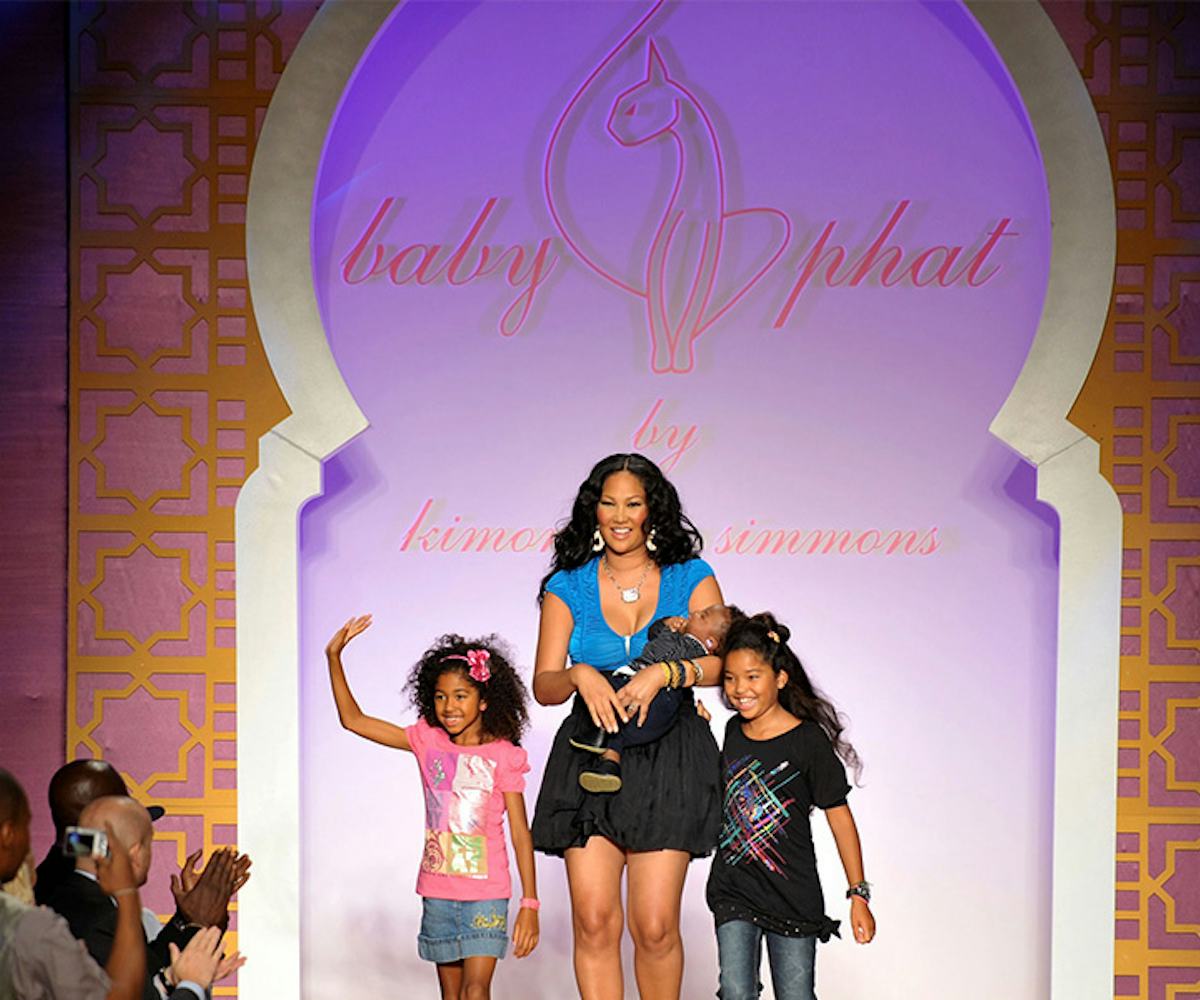 Photo by Slaven Vlasic/Getty Images
Kimora Lee Simmons Is Bringing Back Baby Phat
Kimora Lee Simmons Leissner has repurchased her iconic brand Baby Phat and plans to relaunch this summer, according to WWD. Baby Phat 2.0 will be as feminist and diverse as ever, with a promise of being "woman-owned, woman-led, and as always, designed by and for women," according to the press release which was released this past Friday on International Women's Day.
Baby Phat was originally created by Simmons, per the release, as an "opportunity to innovate—to give women a way to express themselves and to be a part of the birth of lifestyle apparel that didn't yet exist." It adds, "Women had no voice in the category, especially not women of color." Baby Phat changed all of that and, similar to other hip-hop adjacent labels at the time like FUBU, it provided stylish clothes for a group of people often ignored by other brands.
Simmons left the brand back in 2010, six years after her ex-husband Russell Simmons sold the company to Kellwood Co. Since late 2014, Simmons poured her fashion-energy into KLS Kimora Lee Simmons, dubbed by some as the "high-end Baby Phat," which offered transitional luxury fashion for a "woman who has a little spending power." Simmons said in the statement, "We must immerse a younger generation of women in every opportunity for personal growth we can—it's our job to give them the confidence and tools to innovate," adding later, "It is only by example that we can teach younger women how to practice self worth, respect others, and innovate the change we need to see in this world."
Baby Phat is expected to return in time for the Summer 2019 season with "an exciting collaboration," followed by an official signature collection in Fall 2019.