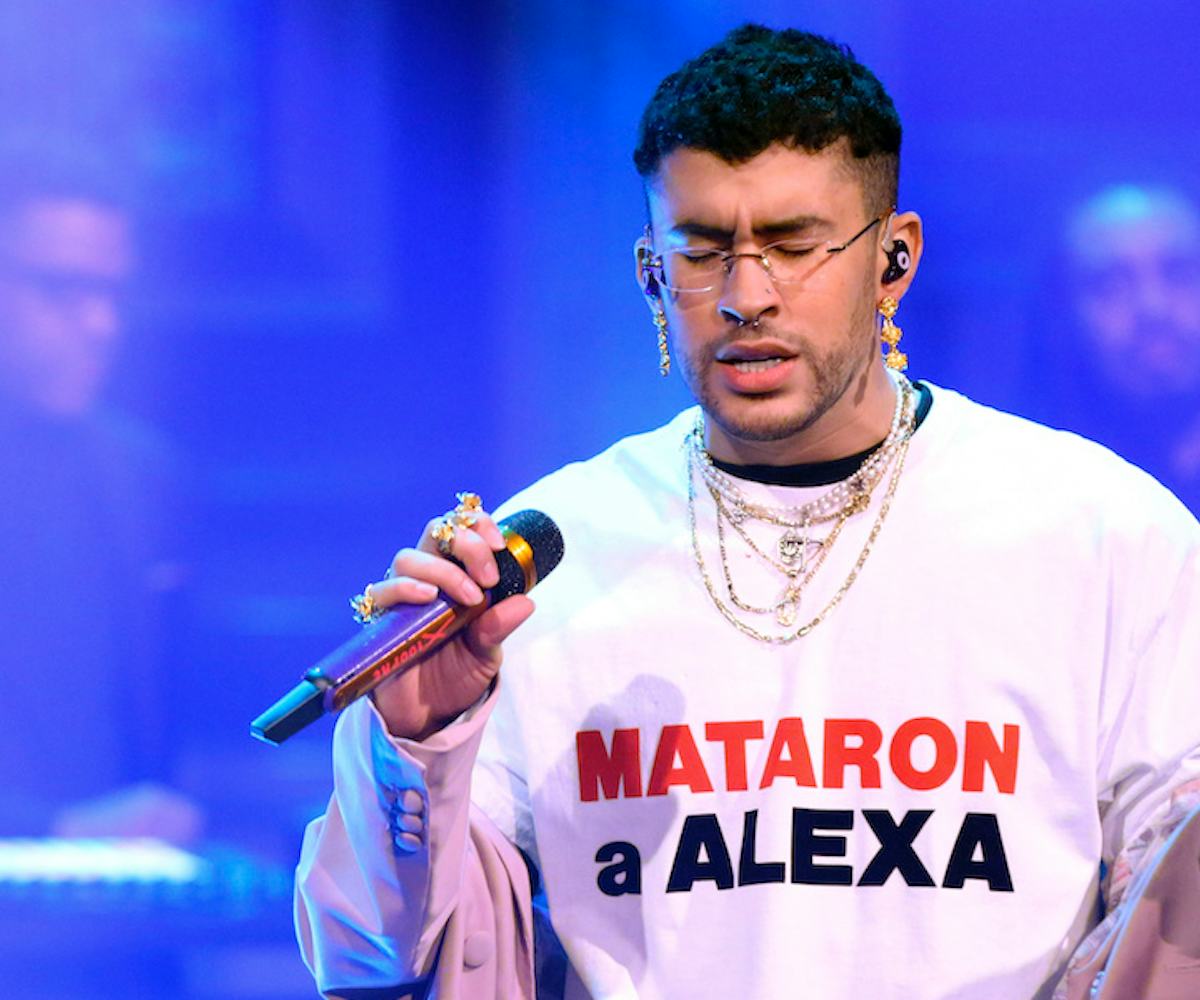 Photo by: Andrew Lipovsky/NBC/NBCU Photo Bank via Getty Images
Bad Bunny Honors Murdered Trans Woman Alexa On 'Fallon'
"They killed Alexa, not a man in a skirt"
Bad Bunny made the most out of his time on The Tonight Show on February 27. His official purpose may have been to promote his new album YHLQMDLG, but the rapper used his performance to bring attention to the recent murder of a trans woman in his native Puerto Rico. He wore a plain shirt that read a simple, yet jarring message: "Mataron a Alexa, no a un hombre con falda," which translate to "They killed Alexa, not a man in a skirt." It's a reference to Alexa Negron Luciano, who was ridiculed and subsequently murdered for using a women's bathroom earlier this week.
Bad Bunny has been dropping clues all month in regards to his new music, and last night revealed the album cover (which obviously includes the rapper's signature fade plus a wide open third eye) and also explained the title to Jimmy Fallon. The long acronym is actually "Yo hago lo que me da la gana." In English? It's "I do whatever I want," which is a sentiment we can all get behind. The rapper also confirmed that the album is 20 tracks, so thankfully we're in for another sweaty summer soundtracked almost exclusively by the Latin trap king. The YHLQMDLG deluge doesn't end there. Bad Bunny announced that the album would drop on February 29 at midnight. Let the perreo commence.