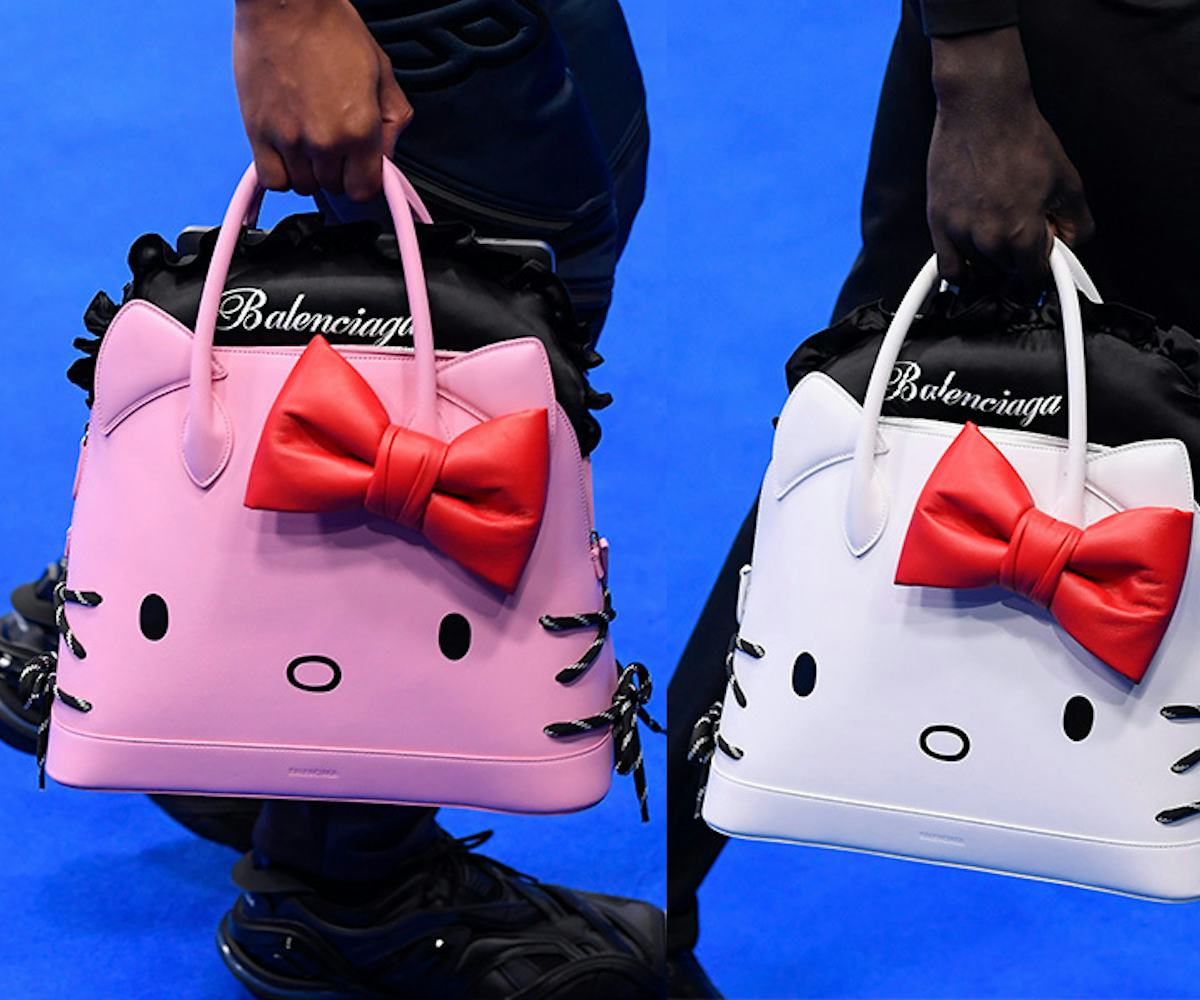 Photos via Shutterstock
Balenciaga Unveiled Hello Kitty Bags During Paris Fashion Week
I'll take one in each color, thank you
The Balenciaga runway show at Paris Fashion Week caused plenty of talk on the internet for a slew of reasons—memeable boxy jackets! giant bell-shaped hoop dresses!—but its new bag collaboration is probably the most exciting of all. Hello Kitty's likeness was the focal point of bags carried down the catwalk (I had to), featuring ears, whiskers, and all.
Held by models wearing joggers and chunky sneakers, our favorite cat was styled in a decidedly hypebeast manner. Sporty black-and-white laces crisscrossed down the sides of each bowling bag to look like whiskers, and a big red bow adorned the top of the bag. Balenciaga seemed to make the case for using this as your new travel or work bag, slipping a laptop behind what looks like Balenciaga-embroidered pillows stuffed in each bag to showcase just how much it's capable of lugging around.
This isn't the first time Hello Kitty has gotten a designer makeover, and not the first time her face has been the star of a bag. Last year, Sanrio teamed up with Furla for a collection of cosmetic cases, wallets, and printed handbags. In comparison, Balenciaga's styles are more minimalist.
Take a closer look at the bags, available in white, black, and pink, below.