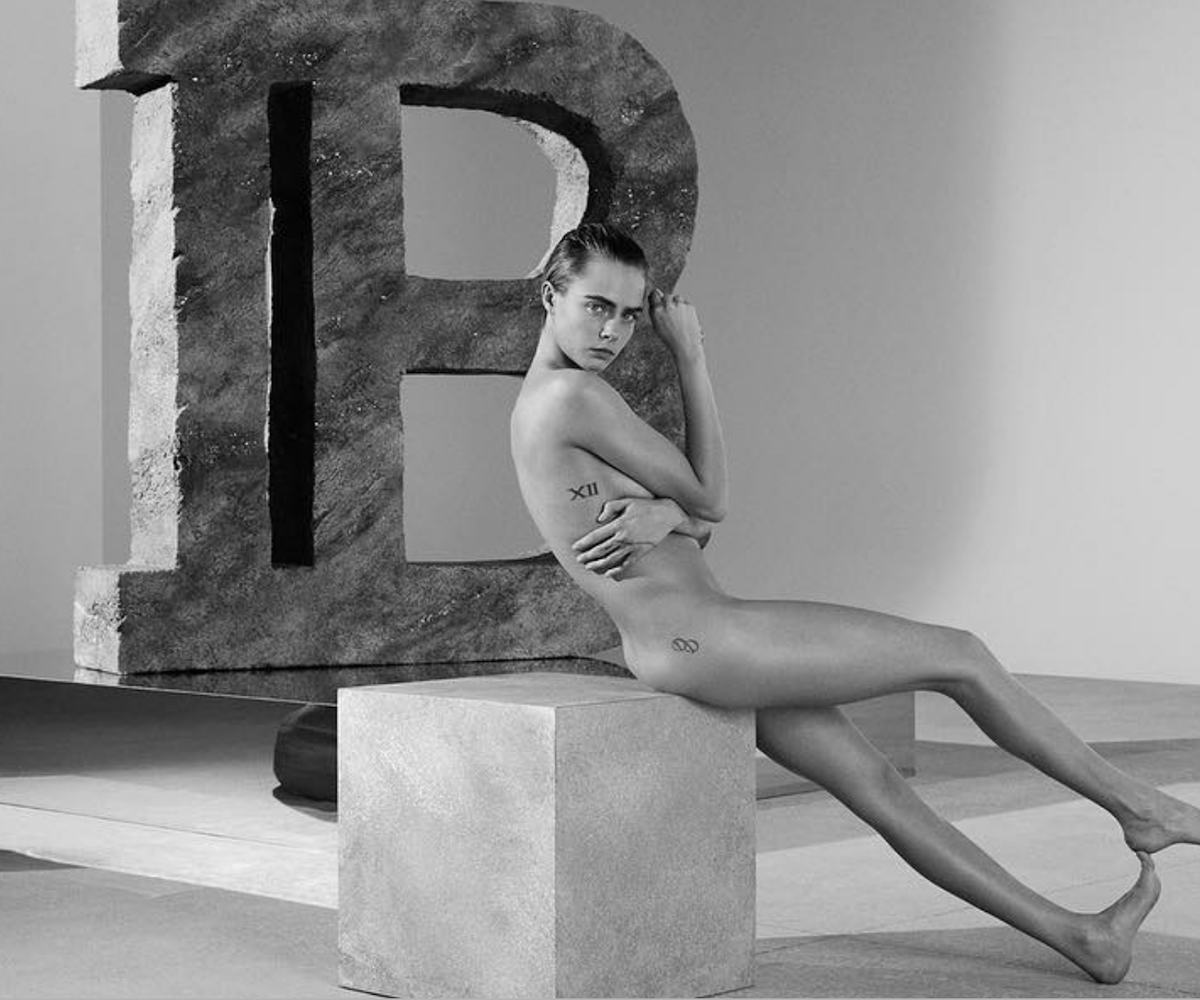 Cara Delevingne's Balmain Campaign Is An Homage To Janet Jackson
And THAT iconic Rolling Stone cover
Cara Delevingne's latest campaign imagery for Balmain has been revealed, and Delevingne wears very little of the new collection. According to Balmain creative director Olivier Rousteing via WWD, the goal was to let "the lines of [Delevingne's] body do the talking," which is why her naked form took center stage.
Of the two images revealed so far, one immediately calls back to Janet Jackson's iconic 1993 Rolling Stone cover, in which her then-husband Rene Elizondo held his hands over her breasts. Though Rousteing points to album covers as his inspiration, the Janet album imagery is a cropped version of the same Rolling Stone photo. Rather than remaining mostly unseen, as Elizondo had, in the Balmain campaign, Rousteing nestles his head beside Delevingne's as she wraps her hands behind his head.
"I love her so much that I don't want to see any clothes on her," Rousteing told WWD. "Her gaze is so strong and magnetic, it's nearly an item of clothing in itself." He then went on to explain having himself in the image: "The campaign shows the reunion of two skin tones, one black or mixed race—and one white," adding, "Choosing to pose naked was all about authenticity. We're going back to basics: I wanted something pure and transparent.
View the images that have been revealed below.