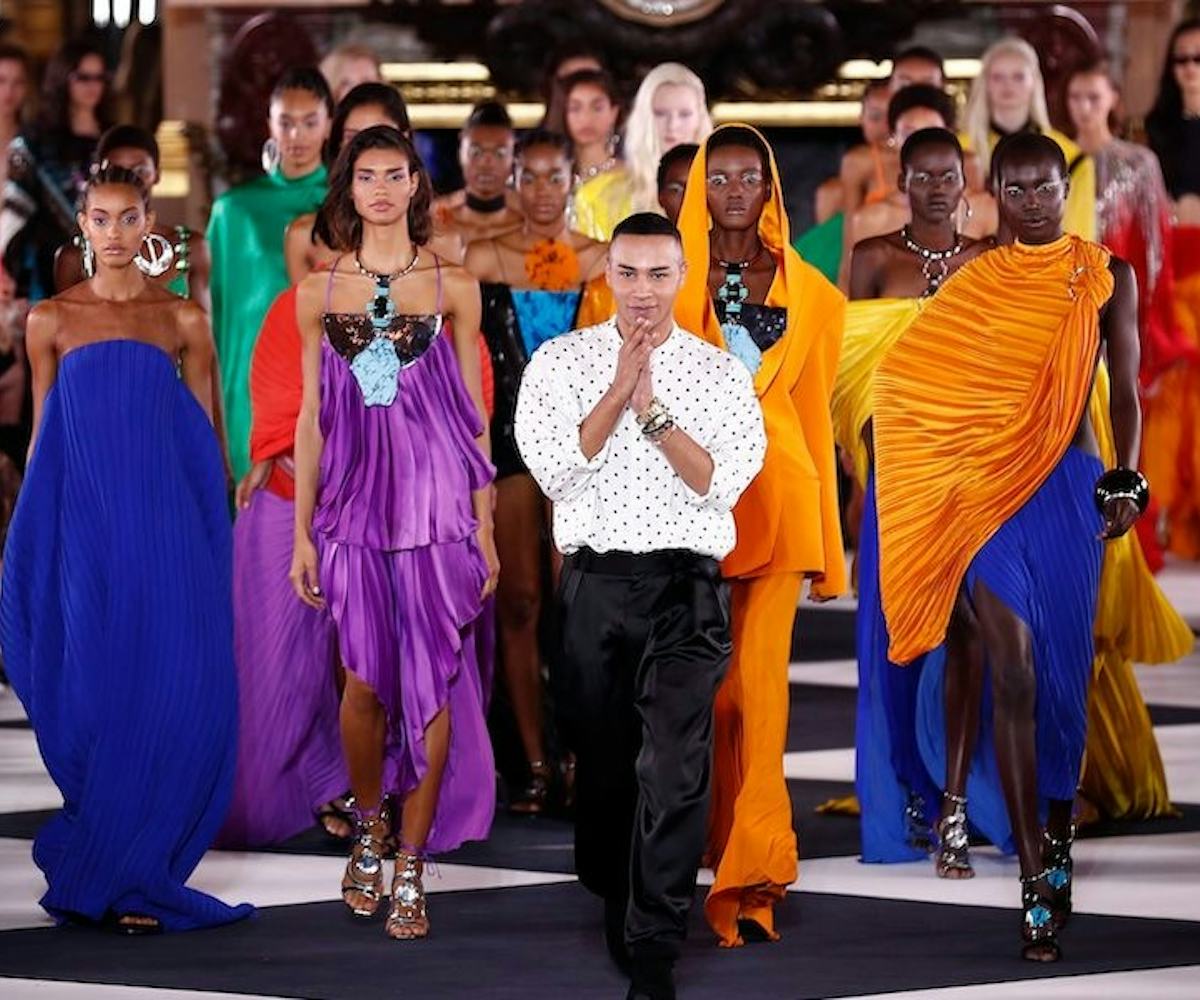 Photo via Shutterstock
Lindsay Lohan, Britney Spears, And NSYNC Soundtracked Balmain's Runway Show
Probably the best soundtracked fashion week show ever
Looks like Balmain has the same love for the biggest pop songs of the late '90s/early '00s as we do. As the fashion house sent its Spring/Summer 2020 collection down the runway in Paris, guests were treated to a soundtrack comprised of Britney Spears, Backstreet Boys, and more, with none other than Lindsay Lohan's biggest hit, "Rumors," opening up the show.
The choice of opening number is pretty timely, given that LiLo just made her grand comeback with her first single in over a decade. Of course, it's always timely to bop to *NSYNC's "Dirty Pop," which followed just after a short interlude. Balmain couldn't seem to choose just one hit by pop queen Spears, and played "Stronger" back-to-back with "...Baby One More Time."
At one point in the show, Balmain layered a single line of Backstreet Boys' "I Want It That Way" over the orchestral intro to "Fighter" by Christina Aguilera, and it was perhaps the most chaotic song transition I've ever heard. This was followed up by Aguilera's "Genie in a Bottle," and, later, a remixing of Coolio's "Gangster's Paradise" with soundbites from Spears.
The looks, some of which also nodded to the '90s, ranged from graphic black-and-white dresses to brightly hued two-piece sets and polka-dotted gowns. See some of the looks, below, and listen to the entire soundtrack while watching the show here.