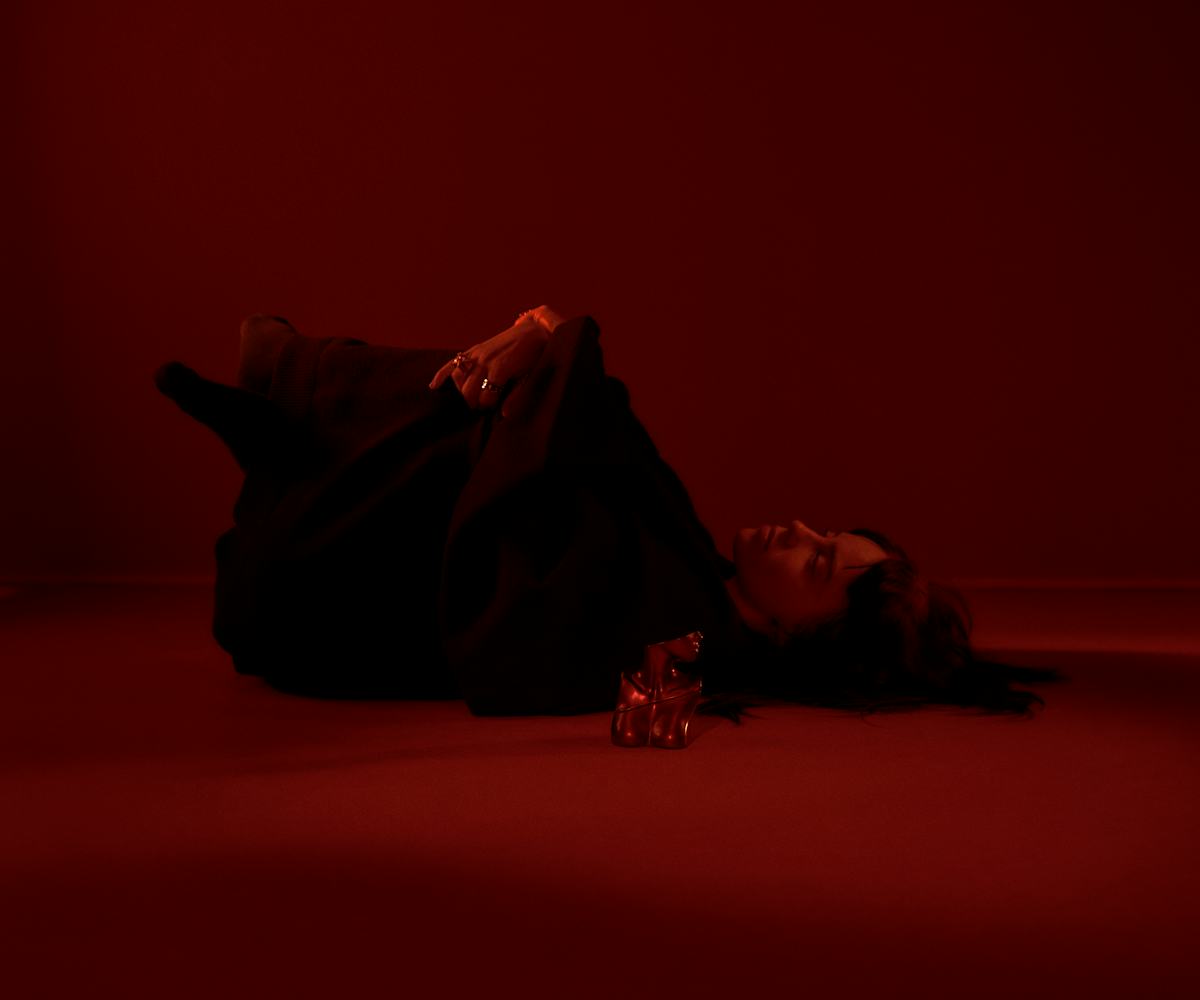 Courtesy of Billie Eilish Fragrances
An Honest Review of Billie Eilish's Eilish No. 3 Perfume
The singer's third fragrance is not what you might think.
We may receive a portion of sales if you purchase a product through a link in this article.
Celebrity fragrance can be very hit or miss. But when Billie Eilish first launched her fragrance Eilish No. 1 in October of 2021 — a vanilla-based and decidedly gourmand scent — it was an instant hit. She followed it up in November 2022 with Eilish No. 2, a much more complex woody scent with a spiciness and floral notes that garnered even more fanfare from niche fragrance lovers. Now, another year later, we're getting Eilish No. 3.
Like the previous two scents, the bottle is the same metallic bust statue. We saw her in gold, then in chrome, and now we enter the red era. Here's what's inside.
What Does It Smell Like?
Because Eilish's fragrances are numerically named, there were no clues from the ame alone. Reddit assumed No. 3 was going to be a cherry fragrance due to the red color scheme. But leave it to Billie to avoid going so literal.
Upon first spritz, I have to say I was surprised. The fragrance has a kicky, spicy first impression. Dare I say it's almost Christmas-y? Maybe it's just the time of the year that has me in a that frame of mind, but it was an immediate thought.
Per the brand, the top notes are pink peppercorn, grapefruit, and jasmine and the heart notes include saffron, fir needles, and cedar wood, however it's the spicy notes that assert themselves and capture your attention from the start. But it's not like Yankee Candle Christmas; think more like stepping back into wintery memories. It's smells like the lingering scent of seasonal mulled drinks on your sweater and crisp winter walks outside. As you wear it longer, you start smelling the more woody and green nuances. Grounded with the base notes (amber, oakmoss and musk), it settles down to a more earthy skin scent.
Who Is It For?
Like No. 2, Eilish No. 3 is unisex, but it felt more traditionally "masculine" than I was initially expecting. (Woods and spices are generally signatures of stereotypically male fragrances.) But that is not something I mind — it adds some mystery, especially for a fragrance you might be inclined to wear in daytime. The woodiness and the pine needles provide an outdoorsy-ness that makes it feel active. It smells like something you've smelled before, but better. I wouldn't call it a "come hither" scent, but it's definitely inviting. I don't generally picture Billie Eilish in a cable knit sweater, cuddling under a plaid blanket by a crackling fire, but maybe those are her winter plans.
Michael Kovac/Getty Images Entertainment/Getty Images
Final Verdict:
Billie Eilish fans probably already bought this without testing, but many might end up be surprised by what they'll find. No. 3 will probably expand the horizons of some burgeoning fragrance collectors into realms less dessert-like or flowery—in a good way. As a November launch, it's just in time to become your next scent associated with making new winter memories.
The first round of the fragrance drop is already sold out, but you can sign up for updates on the restock on billieeilishfragrances.com.