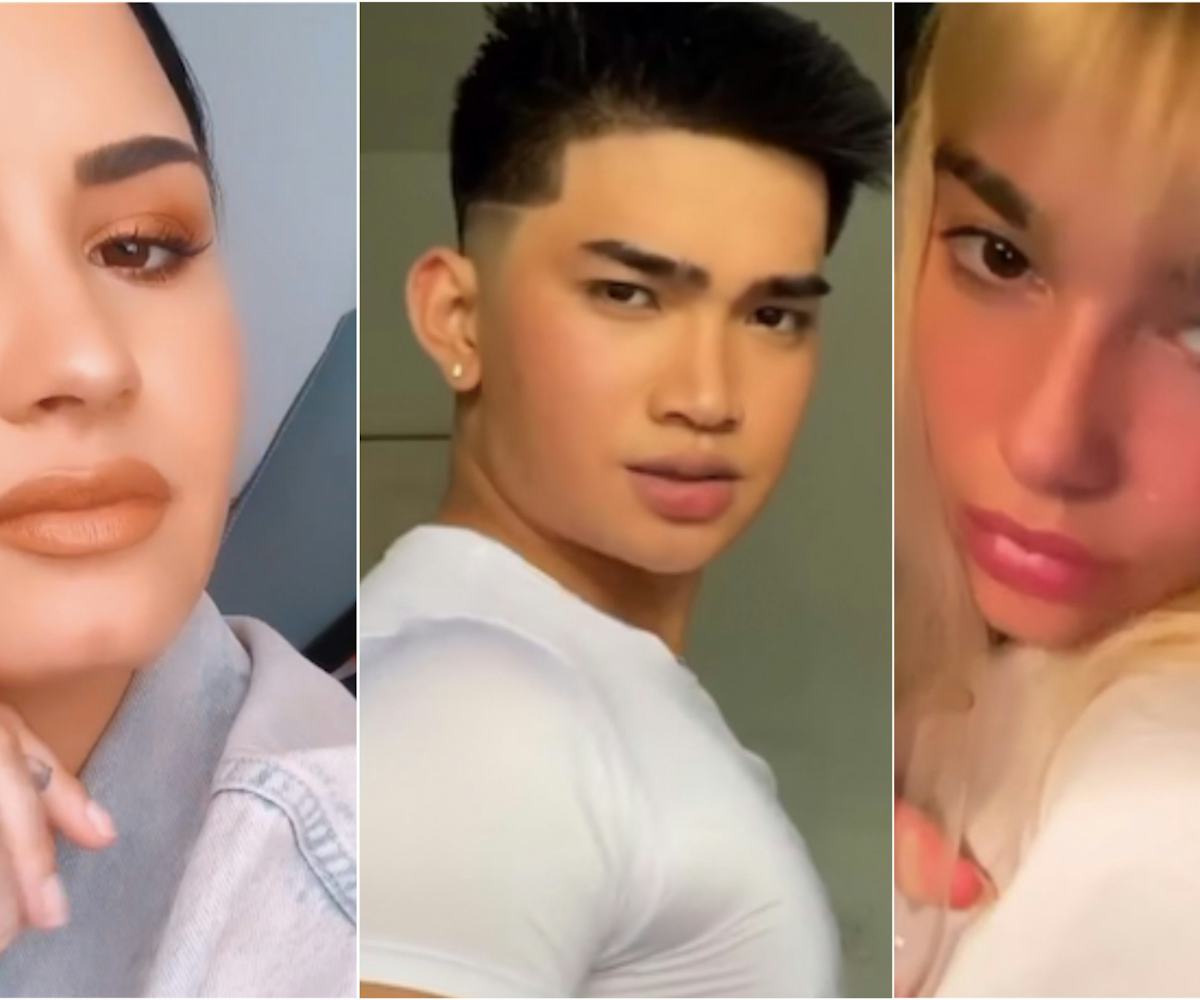 Images courtesy of Instagram
Celebrities Are Using Social Distancing To Perfect Their Beauty Routines
Working on their "boredom beats"
Many of your favorite celebrities have joined the world in participating in social distancing, a practice encouraged by the Center for Disease Control that could potentially help in the continued fight against coronavirus. As stores, businesses, and entertainment productions continue to temporarily halt operations, stars are using the downtime to practice a little self-care. While some like Kaia Gerber and Tommy Dorfman have previously shared in on the beauty routine fun, others have since joined in on trying to make the best of this time at home, including Demi Lovato and Dua Lipa.
Beyond following the guidelines of health experts, celebrities have also been using their platforms to encourage others to stay at home, too. Over the past few days, stars including Ariana Grande and Hilary Duff have asked for followers to stay home, while musician Caroline Polachek shared details of her decision to self-quarantine, as she had recently felt under the weather. Along with messages of seriousness, celebs are also trying to remain engaged with followers and encourage fans throughout this time. Miley Cyrus debuted a daily Instagram Live talk show , while Noah Centineo has devoted a second phone to answering texts from fans.
Below, see how your favorite celebrities are using social distancing to improve their beauty game.
Nikita Dragun
Being stuck inside doesn't mean you can't try out a new look, even one as flashy and fabulous as Nikita Dragun's all-gold number. "Quarantine queen," she wrote. She later joked about the outfit in the comments, writing, "me getting dressed up so I can sit on my couch."
Demi Lovato
Posing for a selfie on Instagram, Demi Lovato showed off her "boredom beat." The look featured a glossy, tan-colored lip and a matching eyeshadow routine with shades of orange and brown.
After posing the initial shot, she shared another story, joking about the status of her "sad quarantine nails."
Dua Lipa
Dua Lipa used her time indoors to share a selfie of wispy bangs and her strategic method for passing the time — taking bubble baths. She shared a post straight from the tub, which featured the performer lounging in a mound of bubbles, her hair protected by a bandana.
Bretman Rock
Bretman Rock packed one of his days at home with a haircut and a face mask. "If I'm gonna stay at home, I wanna stay at home looking cute," he explained in an Instagram Story video.
Megan Thee Stallion
Megan Thee Stallion shared a very relatable sentiment alongside her makeup selfie, writing, "Don't you hate when you do your makeup real f*cking bomb but you wind up not doing sh*t." The rapper might have been stuck indoors, but that didn't stop her from coordinating her makeup with her Savage x Fenty pantsuit.
She lined her lips in a darker shade of red and kept the dramatic choice of coloring going by covering her lids in a white shade of shadow. She heightened the eye makeup look with a slight wing and dramatic lashes.
Kaia Gerber and Tommy Dorfman
Tommy Dorfman and Kaia Gerber are spending the downtime learning a new skill — the art of creating colorful makeup routines. The friends did each other's daily makeup routines with Dorfman admitting, "Getting decent at makeup during this time! good to have hobbies and loved ones and family while quarantining."
Priscilla Ono
Fenty Beauty global makeup artist Priscilla Ono went all out for one of her social distancing looks. "Quarantine=Try hella new makeup lewks," she captioned a photo. The "hella" makeup look wast truly one to DIY, as the makeup artist covered her lids in red shadow, outlined them with black liner, and then dotted the center of each eye with glitter.
Bella Thorne
Bella Thorne took a cue from Lovato, telling followers, "If your bored just beat your whole face and watch tv in bed."
Vanessa Hudgens
Before making (and then apologizing for) some curious remarks surrounding Covoid-19, Vanessa Hudgens made the case for foregoing your normal hair routine. The High School Musical star shared a rare glimpse at her curls, writing, "Not even gonna try to do my hair with this weather lol sooo this is what it's gonna be." She later shared a selfie from her mirror, capturing a makeup routine that featured bright blue eyeliner.