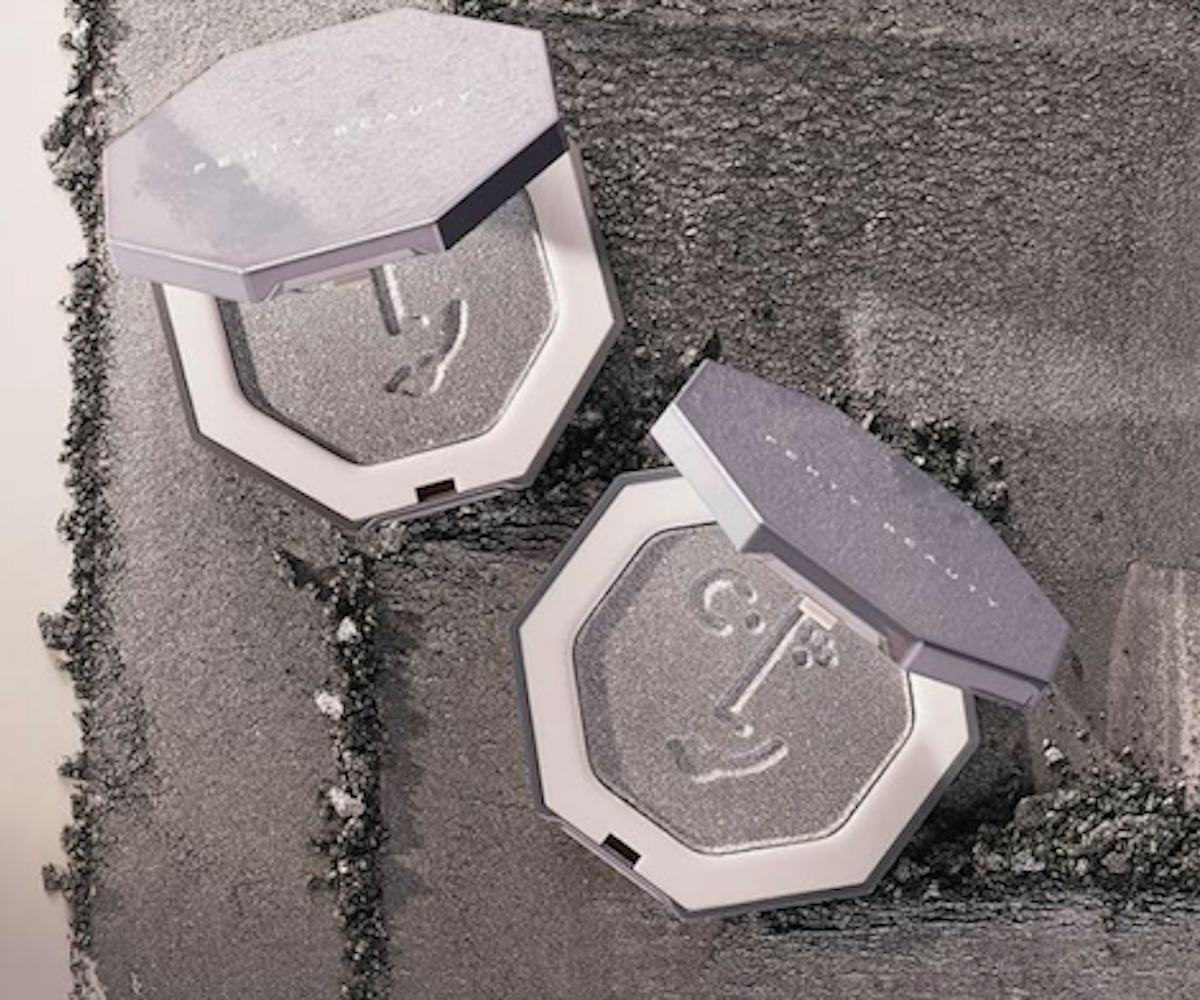 Photo via @fentybeauty Instagram
Fenty Beauty Launching New Highlighter To Benefit Clara Lionel Foundation
Buy the new silver shade for a chance to attend Rihanna's Diamond Ball
It's the summer of Fenty Beauty. After the launch of its Moroccan Spice Palette and New York pop-up shops, the newest drop is here: a Killawatt Freestyle Highlighter in a new silver shade.
Not only is the color striking and unlike anything we've ever seen before (at least, when it comes to highlighter shades), but the brand has also teamed up with the Clara Lionel Foundation—Rihanna's charity that funds education and emergency response programs globally—to create the product and donate 100 percent of its proceeds to help those in need.
The beauty brand took to Instagram this morning to debut the new limited-edition item, aptly named Diamond Ball-Out. The first post revealed the shimmery silver highlighter stamped with the Clara Lionel Foundation logo, while the second one, a video, provided a close-up look at the product in use.
Rihanna also shared the image of the new highlighter on her own Instagram and wrote, "I'm so excited to bring together my @claralionelfdn and @fentybeauty to create this very special-edition #DIAMONDBALLOUT #Killawatt Highlighter."
But if Rihanna's charitable spirit isn't enough of an incentive, every dollar spent on the highlighter or donated to CLF from August 1 to August 21 will count as one entry toward winning the chance to attend Rihanna's Diamond Ball in New York City on September 13. Yep, you heard right, just by purchasing the $34 highlighter, you get 34 chances of being in Queen RiRi's presence. Our ultimate dream.
The Killawatt Freestyle Highlighter CLF Edition in Diamond Ball-Out will be available starting August 1 for a limited time, exclusively on Fenty Beauty's website.