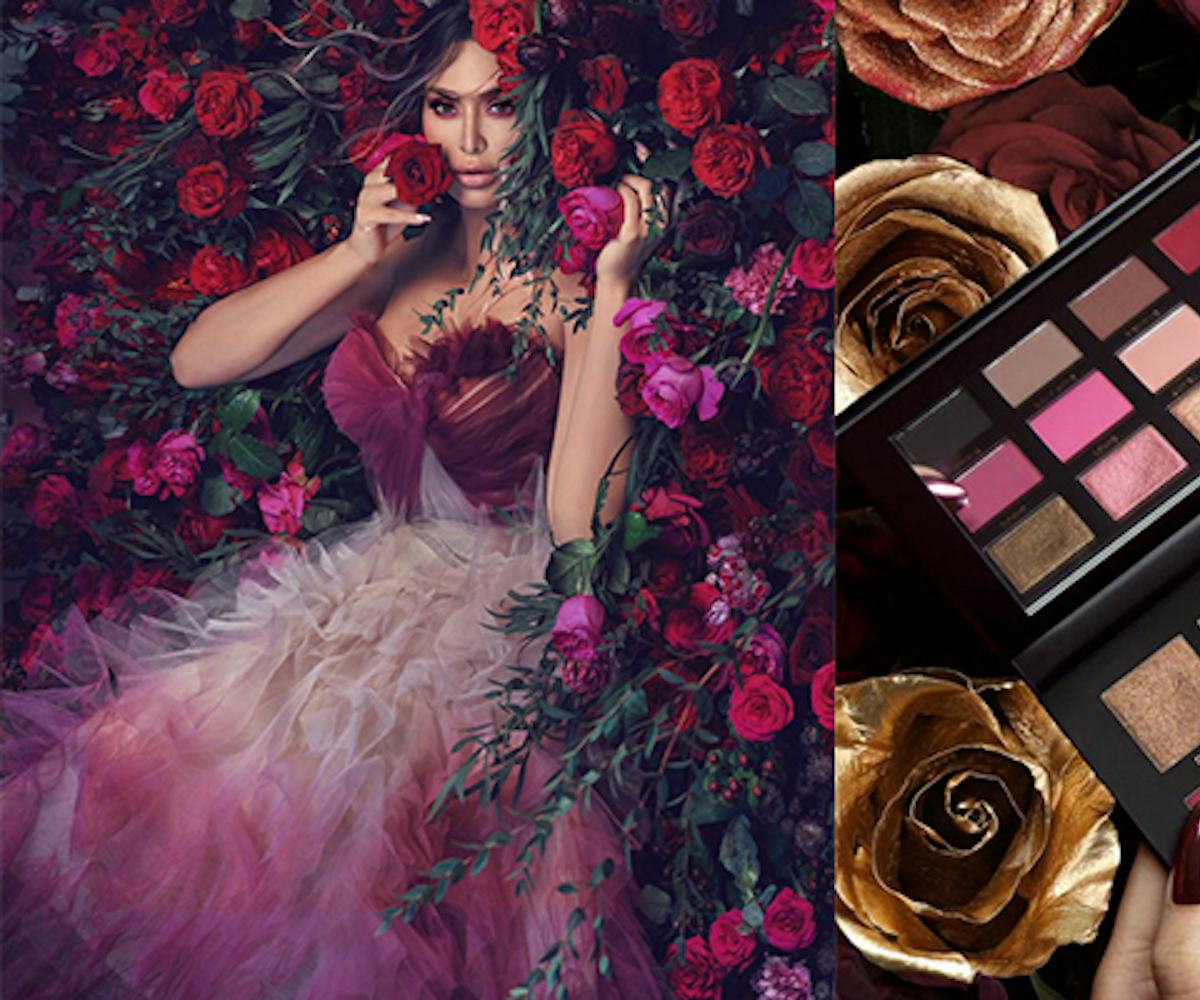 Photos courtesy of Huda Beauty
Huda Beauty Is Relaunching Its Iconic Rose Gold Palette
The cult-favorite shadow palette is coming back with a brand-new formula
When blogger-turned-beauty mogul Huda Kattan first released her signature Rose Gold Palette for her cosmetics line Huda Beauty, makeup addicts everywhere were hooked. The palette instantly earned cult-favorite status and inspired a wave of rosy pink, dusky red, and gilded fuchsia eye looks.
But, much to our dismay, Kattan announced last August that it would be one of our last chances to snag the palette before officially shelving it in October. While we certainly mourned the loss of our favorite eye product, Kattan answered our prayers by deciding to bring it back.
Next week, the palette is coming back, and it's going to be better than ever. Renamed the Rose Gold ReMastered Palette, the new-and-improved product contains 18 shades of mattes, melted metals, and pressed pearls in a new and never-before-seen "back-injected formula," which allows the shadows to apply buttery-smooth and is designed to reduce product fallout.
Kattan took to Instagram to explain why the original product was discontinued. "When we launched it, we really had to invest everything into the Palette and couldn't invest in things like packaging & innovation!" she wrote. "That year 2016, I actually couldn't afford to pay myself salary, because this Palette was such a huge project for us!" Two years later, the fruits of Kattan's labor have paid off and allowed her to give a quality update to the palette that put her on the map. Obviously, we couldn't be more excited.
The Rose Gold ReMastered Palette will be available next Tuesday, May 22, at HudaBeauty.com.