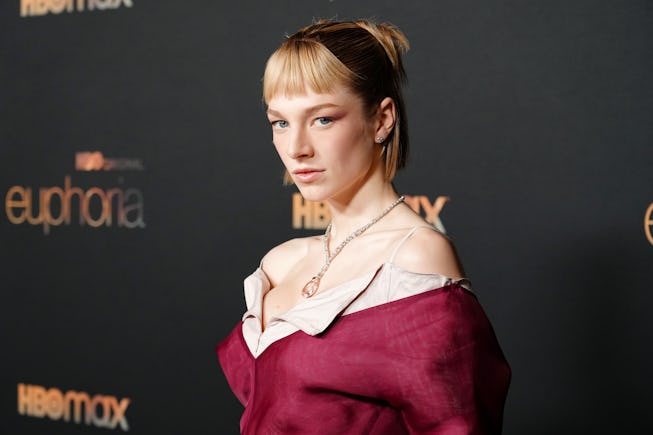 Jeff Kravitz/FilmMagic, Inc/Getty Images
Hunter Schafer Best Makeup Moments
She's got that Euphoria magic.
Thank goodness, Euphoria is finally back for season two. In the time between seasons, (about two and a half years since season one originally aired and a year since winter 2021's special Rue and Jules episodes, but who's counting?), we've had to rely on the Euphoria cast IRL for our wild and glittery beauty inspiration. Lucky for us, Hunter Schafer has provided more that enough makeup inspiration to tide us over during the long wait. While we've loved Jules' cloud eyeliner to the cafeteria and spiky 3D eye makeup to homecoming, her real-life counter part has worn makeup looks that are equally fabulous, if not more situationally appropriate, for sitting front row at fashion week and on various red carpets.
While Hunter's not afraid of a clean face with no perceptible makeup, we're always more excited to see when she's rocking a gothic glam lip, finger paint-inspired eye shadow, or face jewels precisely placed on the bridge of her nose. Her willingness to give any look a try (read more about Hunter's beauty evolution, here), invites us all to be a little more daring and creative with our makeup, too.
Below, check out Hunter's most memorable and over-the-top makeup looks so far.