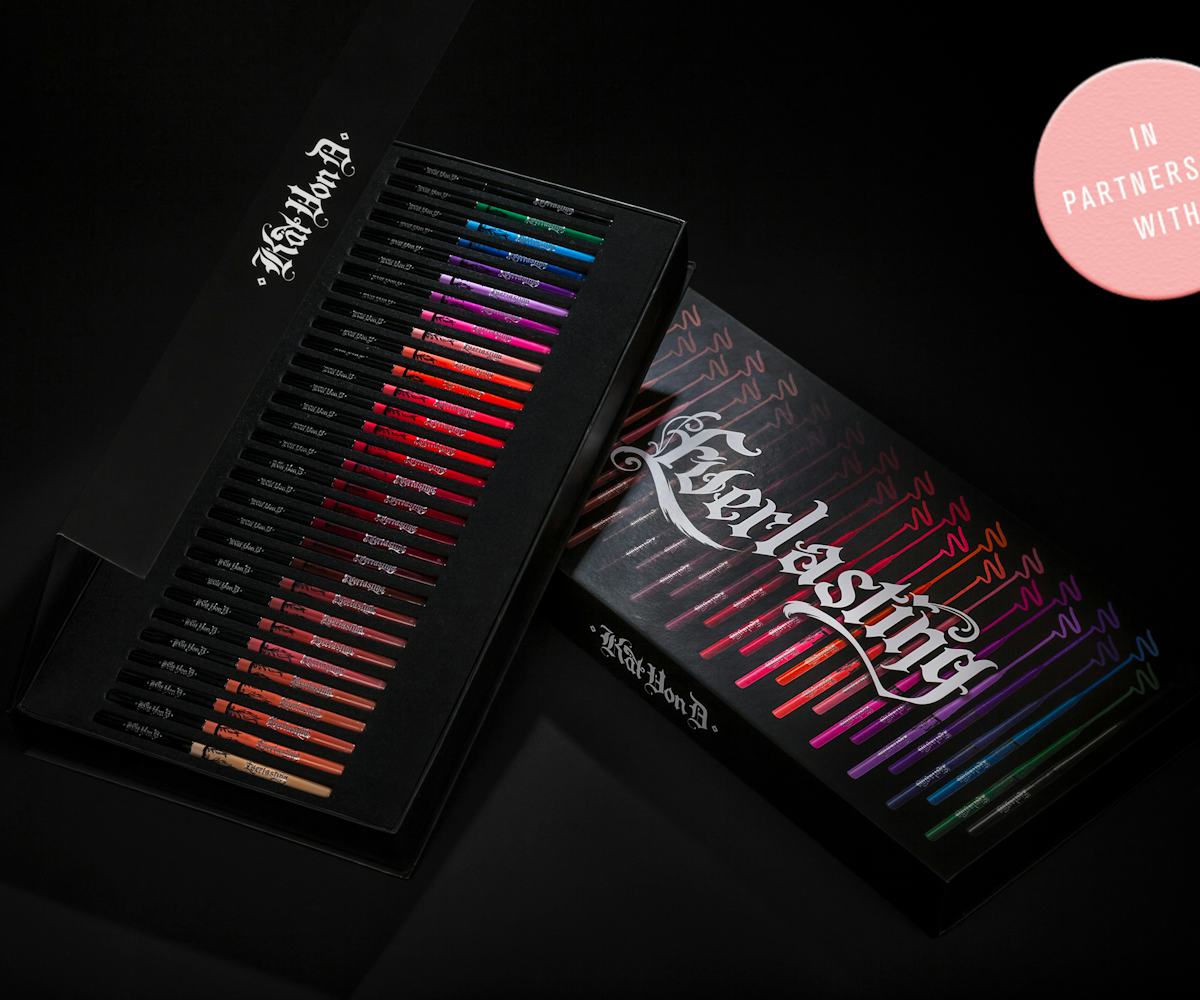 Photo courtesy of Kat Von D
Here's Your Chance To Win Kat Von D's Vault Box
Let the beauty games begin
Instagram and beauty go hand in hand. The photo sharing platform has transformed the beauty industry, making it possible for anyone and everyone to indulge in a little self-love and well-deserved vanity and let their individuality shine.
Kat Von D is a champion for uniqueness and nerve, and KVD Beauty has become the go-to brand for bold hues and cruelty-free goods. Its Everlasting Liquid Lipsticks pack a bold matte punch while keeping lips soft and crack-free for up to 24 hours. This spring, the Everlasting family doubled in size with the release of Kat Von D's Everlasting Lip Liner at Sephora. The 30 high-pigment shades we and makeup artists alike have come to obsess over finally got their lip liner color twin. Sweet. 
And now, we want to share the beauty bounty with you—all of it.
Imagine and create your own favorite lip and post it to Instagram using the hashtag #KVDxNYLON and #contest. That's it! Three winners will be chosen to receive Kat Von D's Vault Box, featuring all 30 Everlasting Lip Liners, on May 15. More information on the contest rules and regulations can be found below and by following this link; our privacy policy can be found here. Be bold, be you. We can't wait to see what looks you dream up. 
Contest Rules & Regulations1. No purchase necessary to enter or win. 2. Participants must be 18 years of age or older by May 10, 2017. 3. Prizes are non-transferable. The winner is the only person that can redeem the prize.