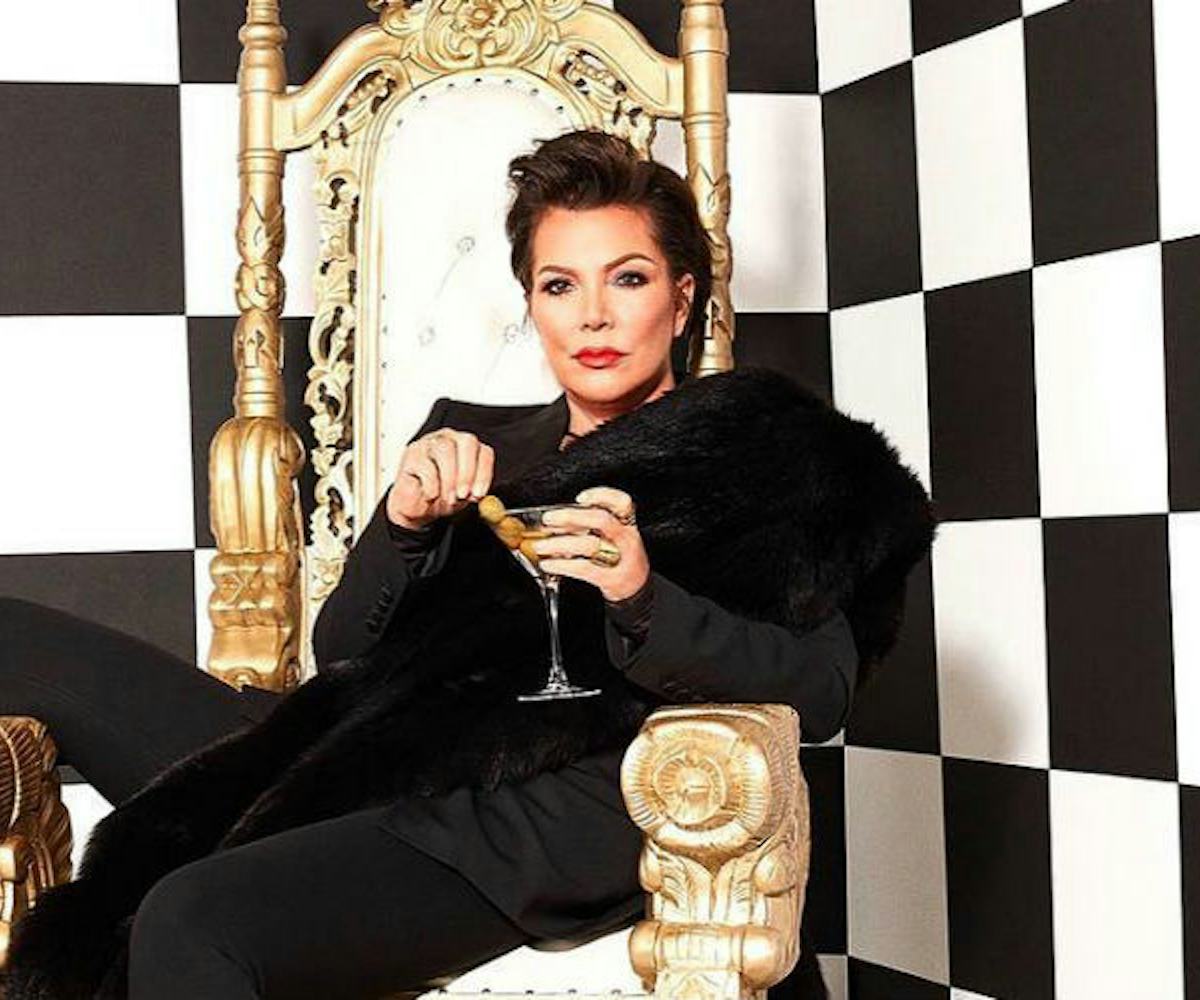 Photo by Jamie McCarthy for Getty Images
Kris Jenner Hacked Kylie Cosmetics Account To Promote Makeup Line
Of course one of the shades is called "Your Sister is Going to Jail"
In a recent twist, it appears that Kris Jenner is following in the beauty industry footsteps of her daughters. In an ominous post on the Kylie Cosmetics' Instagram page Monday, the account announced that it had been "hacked." That was followed by this caption: "Hi dolls. ready for me to takeover? Guess who..." Now, the cat is finally out of the bag. In a power move, Kylie Cosmetics has officially been taken over by America's most famous momager to promote Kris Cosmetics.
The collection will launch this coming Mother's Day on Kylie Cosmetics' website and will feature a full line of beauty essentials, such as lipsticks, highlighter, blushes, and eyeshadows. The products also include hilarious names, like, "Your Sister is Going to Jail" (bronzer), "It's Snowing Pussy Willows" (a champagne highlighter), and the meme-inspired "You're Doing Amazing Sweetie" (a four-piece blush palette). And the award for the mom with the best sense of humor goes to...
If this launch is as successful as the other Kylie Cosmetics collaborations, it's sure to sell out in a flash. Check out some sneak peeks of the collection, below.