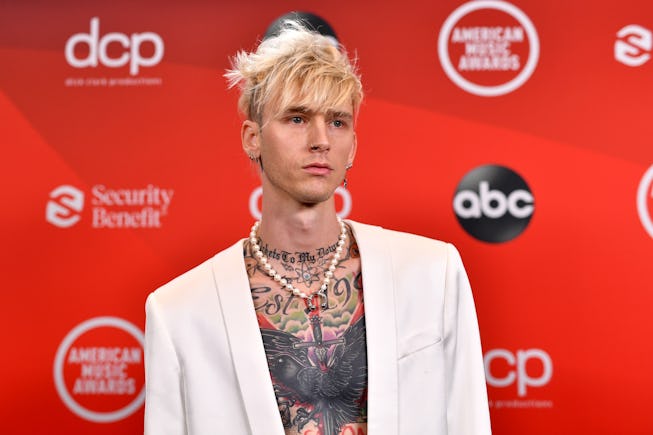 Emma McIntyre /AMA2020/Getty Images Entertainment/Getty Images
Machine Gun Kelly Is Launching His Own Nail Polish Brand
It's set to arrive this fall.
Already a noted fan and wearer of great nail art, Machine Gun Kelly is officially stepping into the nail polish business. Teaming up with Unlisted Brand Lab, the artist will release his very own line of nail polishes this fall.
Although details regarding the launch are still to come, the name of his line was just revealed. Called UN/DN, MGK's brand will focus on creating a line of unisex products, a press release reported. In a statement, Unlisted CEO and Founder Candy Harris expressed excitement at working with the star, saying, "We're honored to be working with MGK on this rare opportunity to build a brand that will progress a category to embody a cultural shift that has been a long time coming".
Shades and polish names are coming soon, and a press release confirmed that limited quantities of UN/DN will be available this fall.
For those unaware, MGK knows how to sport an impressive manicure. Along with matching his nail art to Megan Fox, the singer has been spotted with plenty of noteworthy solo manicures, including a recent mix-and-match one that featured black and blue polish.
Previously, MGK released a collection of three polish shades to coincide with the release of his album, Tickets to My Downfall. The three shades — a bright pink, shimmering silver, and black — could be a hint at what's to come from his UN/DN line.