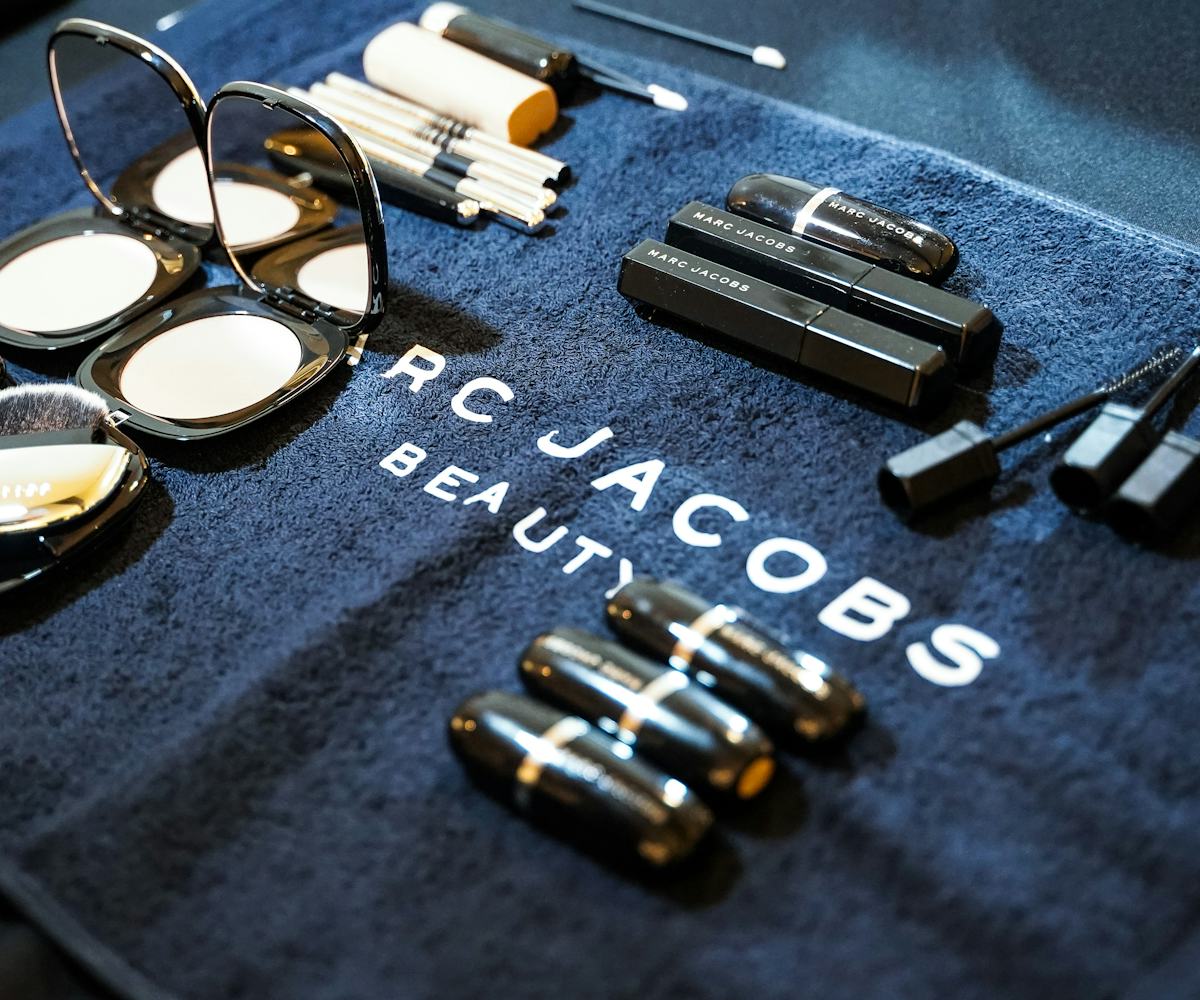 Sean Zanni/Patrick McMullan/Getty Images
Marc Jacobs Beauty Is Set To Make A Triumphant Return
Two years after the discontinuation of the fan-favorite line, Coty has revealed plans to bring back Marc Jacobs Beauty.
For those avid 2010s makeup lovers who have been missing Marc Jacobs' best-selling Velvet Noir Mascara or their iconic pebble-shaped nail polish bottles since the line suddenly disappeared from store shelves, there's been an exciting new announcement. On Aug. 22, Business of Fashion reported that Marc Jacobs Beauty is officially coming back.
Marc Jacobs Beauty was quietly discontinued in 2021, much to the disappointment of the brand's cult following. Ever since the line was sold out and pulled from shelves, the hope of its return has been a topic of speculation in the beauty community. Beauty news Instagram account Trendmood even stoked buzz to excited followers that the line would return as recently as May of this year. Coty chief executive Sue Y. Nabi has reportedly said the consumers have been "campaigning" for the brand's return — and now they're going to get it. Well, eventually. New Marc Jacobs Beauty products are expected to hit shelves in 2025.
Coty, who has produced Marc Jacobs Fragrances for the last two decades, will be the partner to bring Marc Jacobs Beauty back to life. Marc Jacobs Fragrances has been a huge part of the beauty landscape since it launched in 2001. Currently, Marc Jacobs Daisy is said to bring in "$300 million in retail sales annually" according to industry sources.
In addition to the longstanding fragrance line, Marc Jacobs has been moving further into the beauty space as of late. Their recent Heaven by Marc Jacobs x Bleach London colorful hair dye collaboration debuted earlier this month, and all three colors of the hair dye have already sold out on both Marc Jacobs' and Bleach London's websites.
Despite the current excitement around Marc Jacobs Beauty, unfortunately we will have to wait a bit longer to see the makeup line's full return, with products not expected to arrive for another two years. May the wait make the return all the sweeter, but in the meantime, the @marcjacobsbeauty Instagram account has been revived and cleared out in anticipation of the new launch, bearing a simple bio, "Stay tuned."