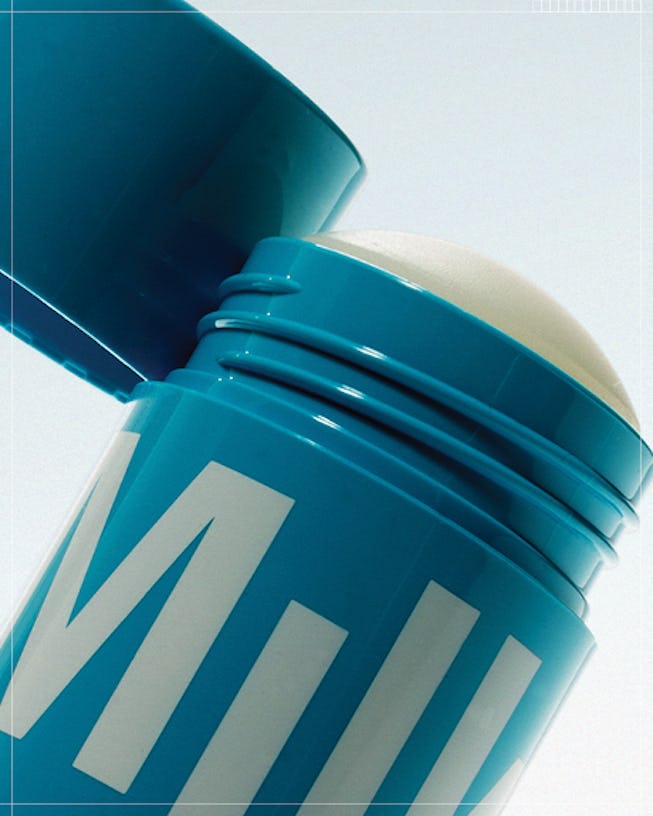 MilkMakeup
Milk Makeup's Newest Body Product Is A Summer Essential
Keeping you and your underarms cool and dry all season long.
The days of going into your local drug store to pick up any generic deodorant are long gone. The beauty industry has changed the game for underarm products, and the latest player to step up to the court is Milk Makeup.
On Thursday, the cosmetic brand dropped its second body product (after hand sanitizer), the Cooling Water Natural Deodorant. This new product is said to be 100 percent natural and offers a cool gel-like formula to help soothe underarms, keeping them fresh throughout the day.
As we're planning our return to a Hot Girl Summer, sweaty underarms are not going to make it this year. In an effort to keep them nice and cool, this new deodorant is made with caffeine and seawater for that refreshed feeling. It's also formulated with Kaolin clay to help draw out impurities and aid in absorbing wetness caused by sweat.
The star player, however, is the use of a natural enzyme complex made my fermented yeast. This complex helps neutralize bad odor smells by the changing the odor molecules caused by sweat and bacteria on skin. There's also a hint of natural eucalyptus oil to give the product a subtle scent.
Since many people still haven't made the switch to natural deodorant, Milk Makeup notes that it may take a short time for your body to readjust from antiperspirants. The brand recommends giving your body about three weeks for your skin to adjust.
Milk Makeup's new Cooling Water Natural Deodorant retails for $18 is now available on MilkMakeup.com and Sephora.com. Get a closer look at the new natural product below.