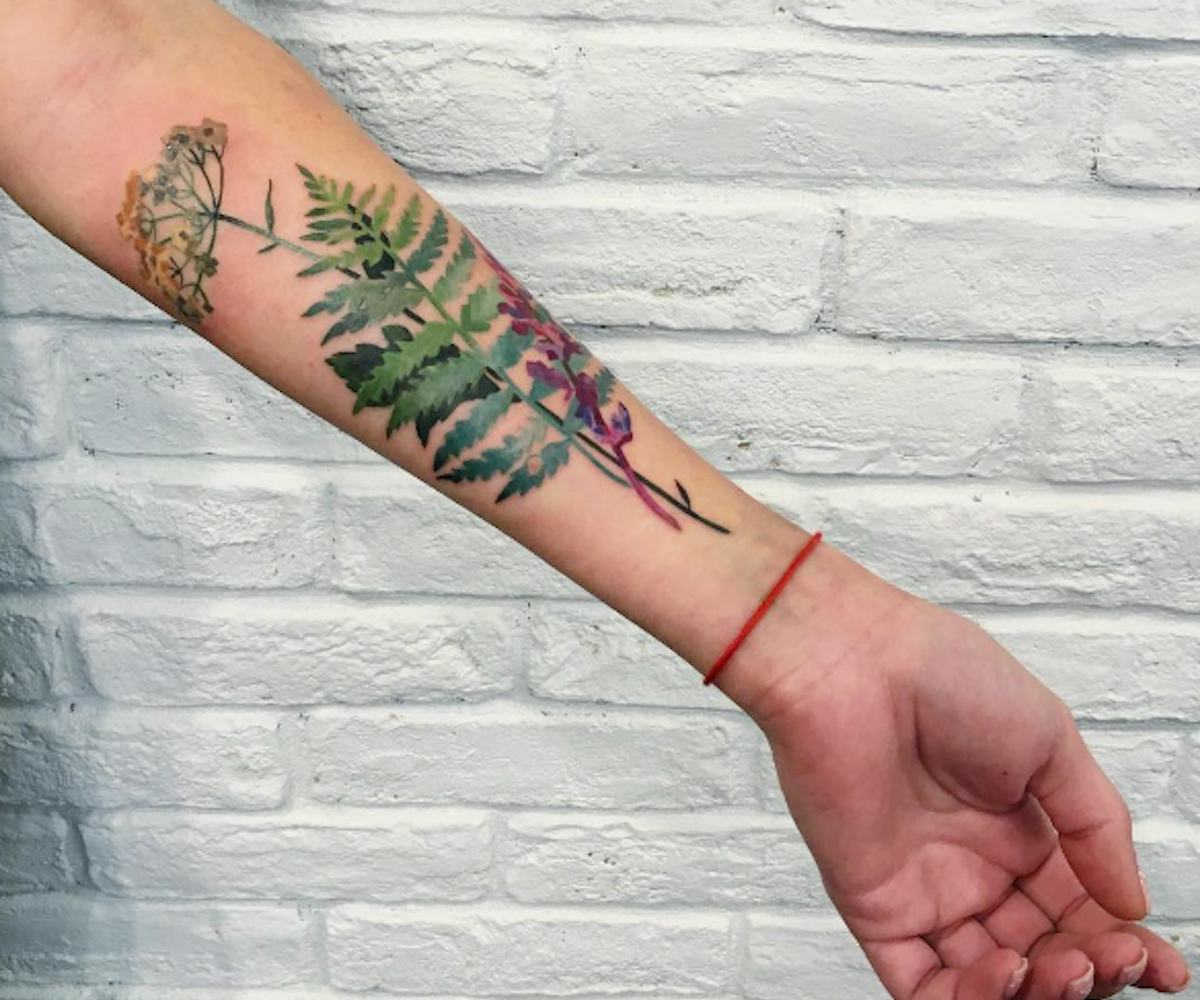 photo via @rit.kit Instagram
You Will Love This Stunning New Tattoo Trend
Preserve nature on your skin
Pressing flowers is one simple way to preserve the beauty of nature; all you need is some books, parchment paper, live flora, and patience, and a few weeks later you've got dry, flat versions of the botanical specimens. But, as any pressed flower collector knows, their fragility is an unavoidable problem—dry flowers are brittle and easily breakable. Ukrainian tattoo artist Rit Kit discovered a new way to immortalize nature for the tree huggers of the world: live flower tattoos.
Scrolling through her Instagram, it's easy to see that nature has long been an inspiration for Kit. Her earlier work began with illustrations, but she soon found a better method to showcase the beauty and asymmetry of Mother Earth. Kit creates her flora tattoos by dipping leaves and flowers in tattoo stencil ink and then pressing them to the body. They leave a true and imperfect replication on the skin, which she uses as a guide to creating her work.
"They're like botanical fingerprints on the bodies of other brave nature lovers," Kit told Illusion. She embraces the life and death of florals in her aesthetic, with an organic process that highlights the decay of the plants through the use of colors and negative space. 
Take a look at some of Kit's stunning working, below.