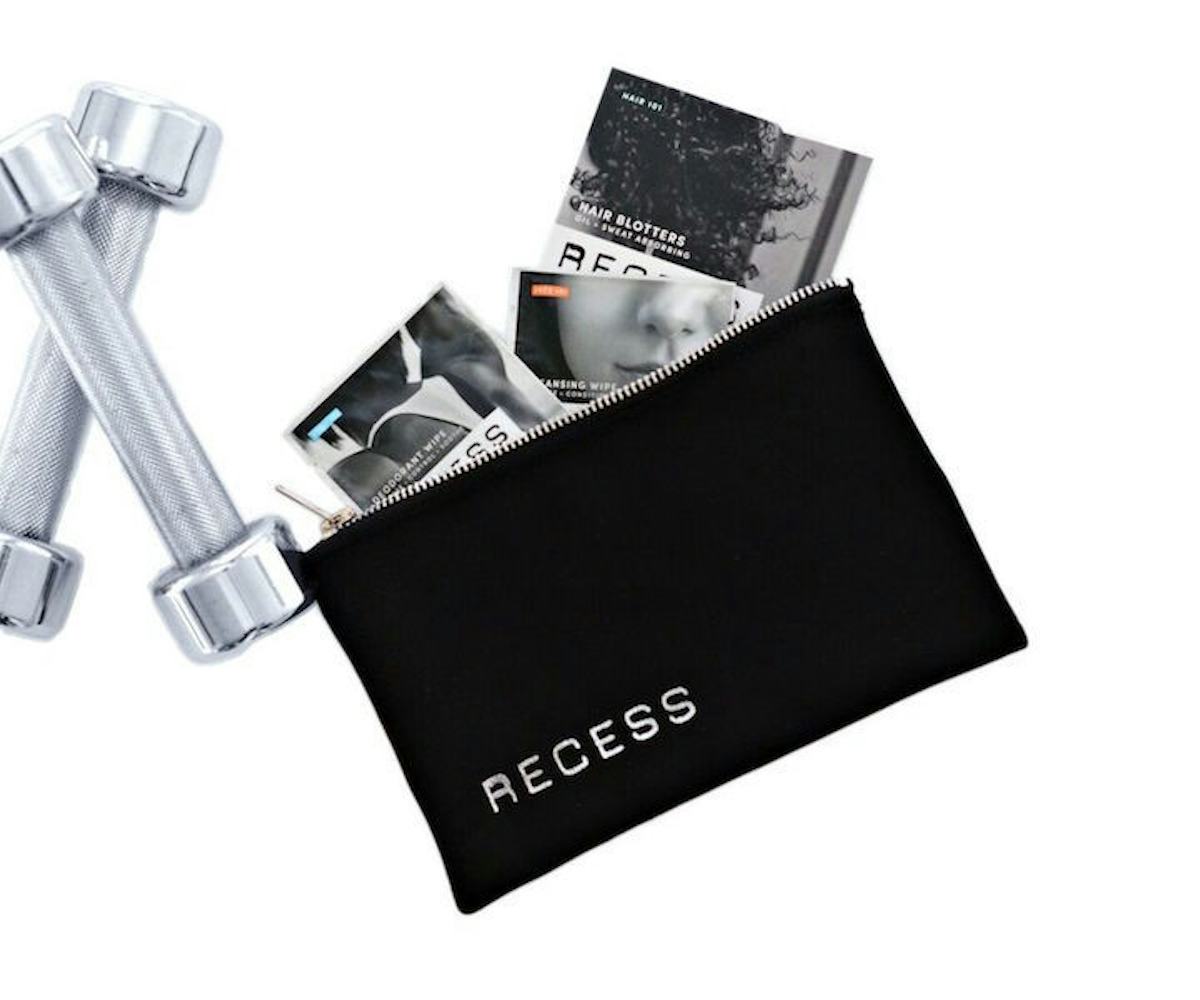 Photo Courtesy of Recess
This New Beauty Line Is Made For People Who Work Out In The Morning
And hate waiting in line for the shower
With schedules so busy and time so precious, sometimes the only way to get in a workout for the day is in the morning before work. Here to help you cut down on your routine post-workout and avoid waiting in line for the shower is RECESS, a new eco-friendly brand that offers beauty essentials for people that need to freshen up and cleanse while on the go.
Founded by Jackie Stauffer, who got the idea for the line while working in the marketing department at Equinox, RECESS launched with three products: cleansing wipes, deodorant wipes, and hair blotters. The facial wipes, made using a combination of hyaluronic acid and apple, are designed to wick away excess oils and give skin a fresh, glowing appearance. Meant to be swiped underneath the arms, the deodorant wipes combine tea-tree oil and acai extract to wipe away sweat and eliminate odor when there's not enough time to hop in the shower. A few swipes of the hair blotters through your locks work to help absorb sweat and excess oils without the scalp buildup caused by many of the dry shampoos carried in gyms and fitness studios.
The deodorant and cleansing products come in a package of 15 individually packaged biodegradable wipes, perfect for throwing in your purse or gym bag. The blotting papers, whose star ingredient is charcoal, come in a pack of 25 and can, too, easily fit inside a makeup bag or even a pocket.
If you're someone that's constantly on the go and loves fitness, this brand is meant for you. See the three products, below, and buy them at MyRecess.co.
RECESS, Deodorant Wipes, $26, available at RECESS.
RECESS, Cleansing Wipes, $26, available at RECESS.
RECESS, Hair Blotters, $10, available at RECESS.