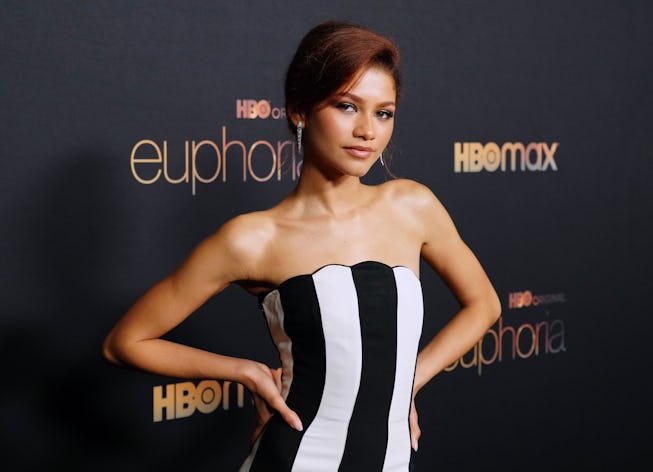 Jeff Kravitz/FilmMagic, Inc/Getty Images
An Ode To Zendaya's Ever Changing Hair
Seems she's tried every color, length, and style.
It seems that Zendaya can't miss. The past couple of years have been nothing but straight magic for the 25 year-old actress. While she's been a notable talent since her child star days, recently she's solidified her status as a force to be reckoned with in the entertainment industry. In September 2020, she won the Emmy for Best Actress for her role as Rue in HBO's Euphoria, and as of last month can be officially considered Marvel royalty after starring in a trilogy of Spider-Man movies (and causing a stir by dating Spider-Man: No Way Home co-star Tom Holland).
But another reason Zendaya gets so much attention for everything she does is because she just looks so good doing it. Every red carpet has given her an opportunity to show off her unique fashion and beauty style, under the guidance of her longtime stylist Law Roach. While many actresses become known for a signature look (even the most fashion forward often mostly commit to a primary hair color, except for film roles), Zendaya on the other hand never appears on the red carpet with the same look twice. You never know at every turn whether she'll be rocking a new hair color, length or style. While she's tried out many different beauty looks over the years (read more about Zendaya's beauty evolution, here), it's her ever changing hair that we can't get enough of.
Below, check out Zendaya's amazing repertoire of hair looks, so far.