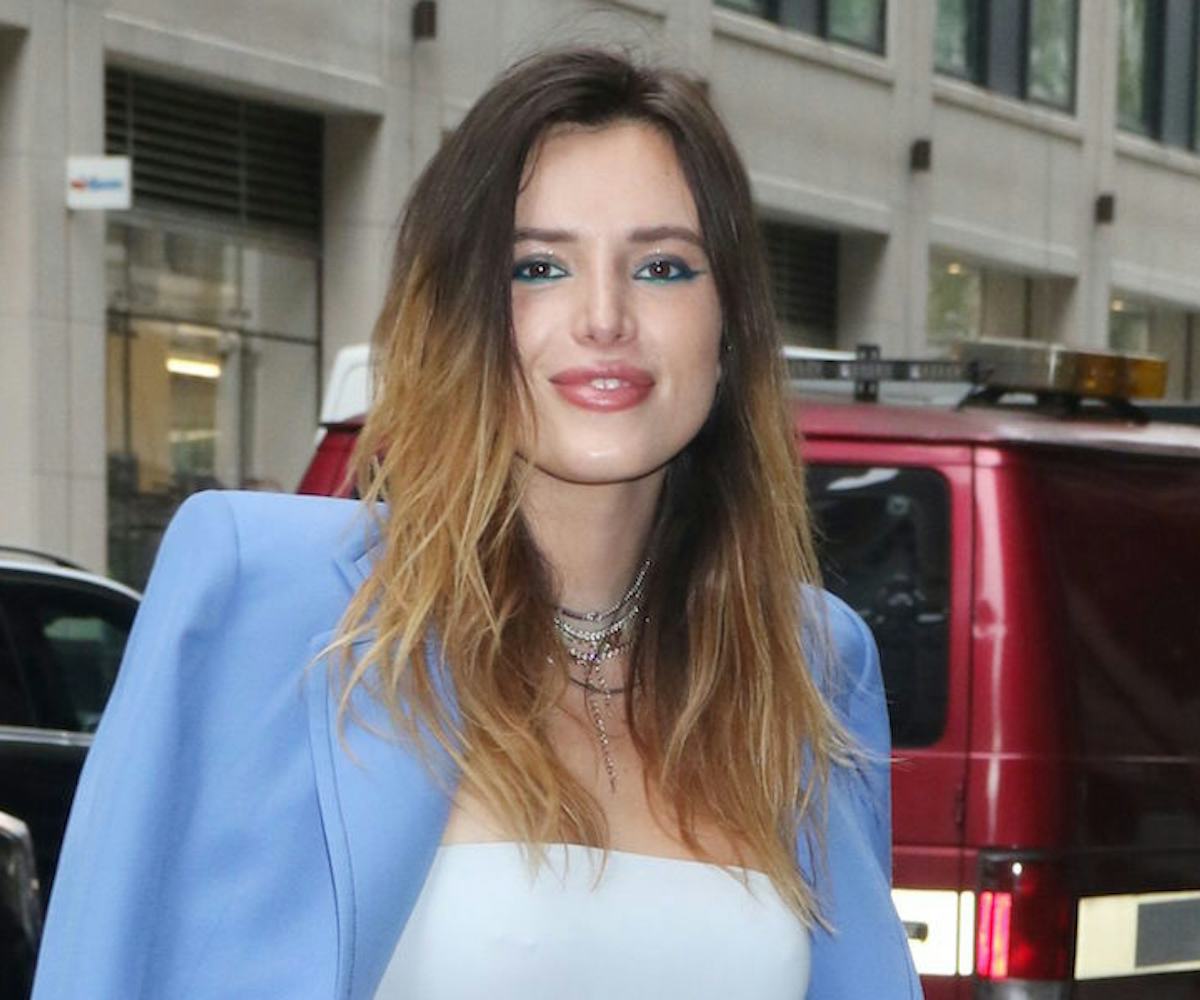 Photo by MediaPunch/Shutterstock
Bella Thorne Makes Her Directorial Debut With A Film For Pornhub
"Don't tear somebody else down because they're confident with their sexuality and they're okay to admit that"
Bella Thorne is making her directorial debut with a short-film titled Her & Him for Pornhub. Thorne announced her foray into filmmaking in a behind-the-scenes feature for Pornhub's YouTube channel in which she broke down the inspiration for the content, all of which came from the initial idea to make "a Christmas horror movie." Obviously, she diverged from that path quite a bit, and what resulted was "a very beautiful, ethereal neon type of vision," as she describes in the clip.
Thorne expresses gratitude for Pornhub's support in the process, describing the film as "quite a scary project to jump into because it has some negative physical effects," given the way she explores dominance and submissiveness in the plot. Per the trailer description for Her & Him, the short-film "depicts an edgy twenty-something guy who stumbles upon a surprise text in his girlfriend's phone, interrupting their morning routine and spinning everything into an out-of-control sexually charged encounter"; it stars Abella Danger and Small Hands, with music by Mod Sun. Based on what little is shown in the trailer (as well as in interspersed moments in Thorne's behind-the-scenes interview), the "surprise text" is actually a Google search for "how to kill your boyfriend and get away with it." Yikes! I personally would run and not stick around for the kinky sex, but you know, to each their own.
Prior to the film becoming available on the popular porn streaming platform, Her & Him will premiere at The Oldenburg Film Festival in German from September 11 to 15. Her & Him is part of Pornhub's Visionaries Director's Series, which according to Pornhub, "features debut films by unexpected guest directors to diversify porn production and help create more varied content with multiple types of viewers in mind." Hear Thorne discuss her directorial debut and catch the relatively SFW trailer, below.