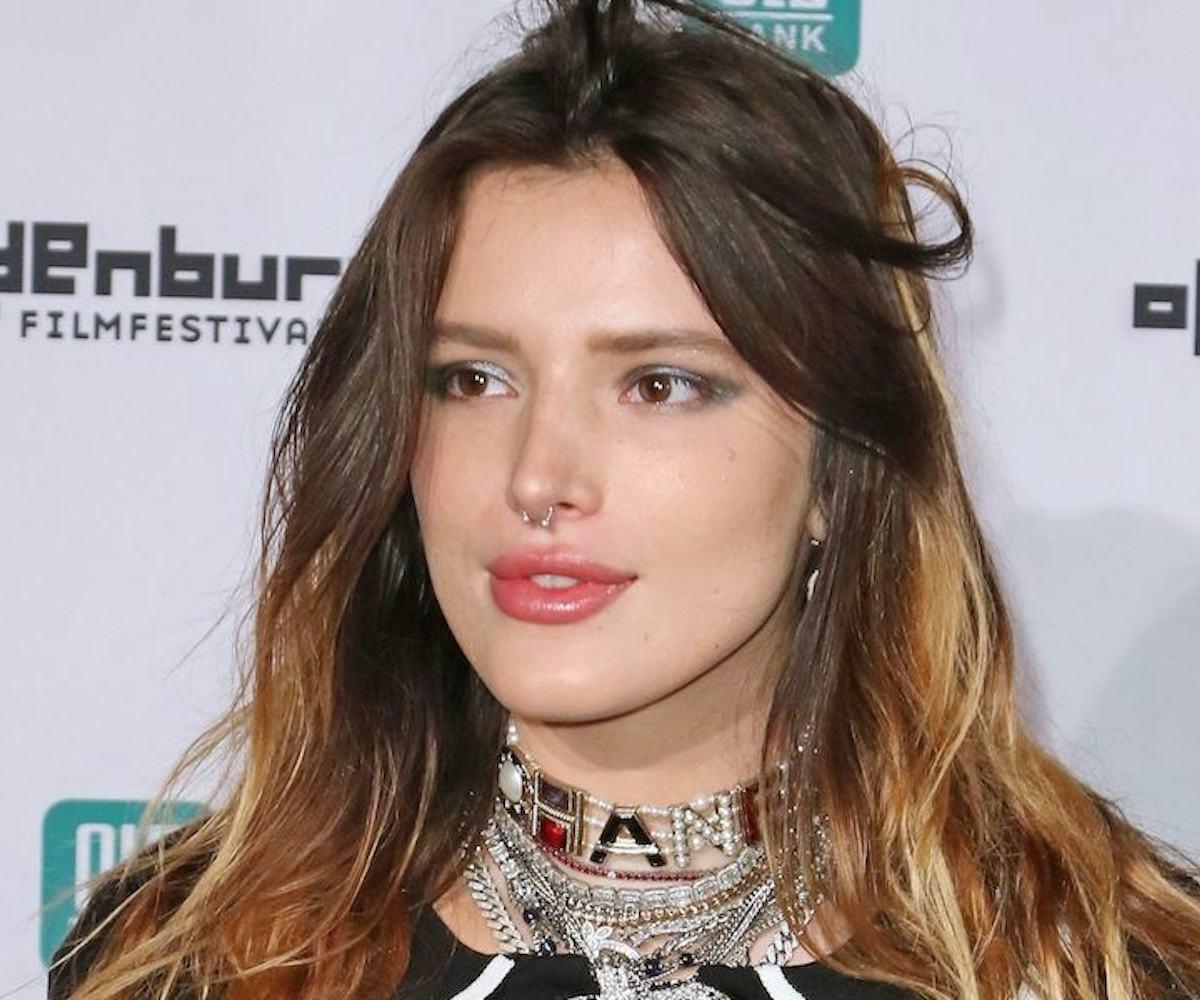 Photo by Christopher Tamcke/Shutterstock
Bella Thorne Has A Weed Brand Now
Following a career in acting and, more recently, porn, Bella Thorne has now stepped into the world of weed. Today, Thorne announced her new cannabis brand Forbidden Flowers, cultivated at Glass House Farms in Santa Barbara, California.
The new venture, Glass House shares on the Forbidden Flowers site, aims to be a disruptor in the industry and "embodies [Thorne's] creative, captivating, and free-spirited personality, while educating her 21.3 million devoted fans and followers on cannabis and how she uses it in her daily life." In a press release, Thorne shares, "I have struggled with anxiety for many years, and weed was the one source I found for me to do the most healing. Because of the properties in weed, I have been able to cope with my anxiety in a natural way, rather than my doctors trying to fix it using prescription drugs." The brand will offer Indica, Sativa, Hybrid, and CBD varieties.
Similar to the strand of weed launched by musician Jenny Lewis in partnership with Glass House back in May, Forbidden Flowers will be sold in pre-rolls five-packs with edgy packaging. In a photo shared by Glass House, the inside of the container reads in gothic font, "Some may call it ADD, I call it the signs of a creative mind." Additionally, each variety of Forbidden Flowers will be sold by the eight in glass jars, as well as single pre-rolls.
Forbidden Flowers will be available for purchase at a number of locations across California; at 10am PST on October 10, the first location will be revealed via Instagram, with products available for purchase the following day. Through November 21, a new location will be announced each week.