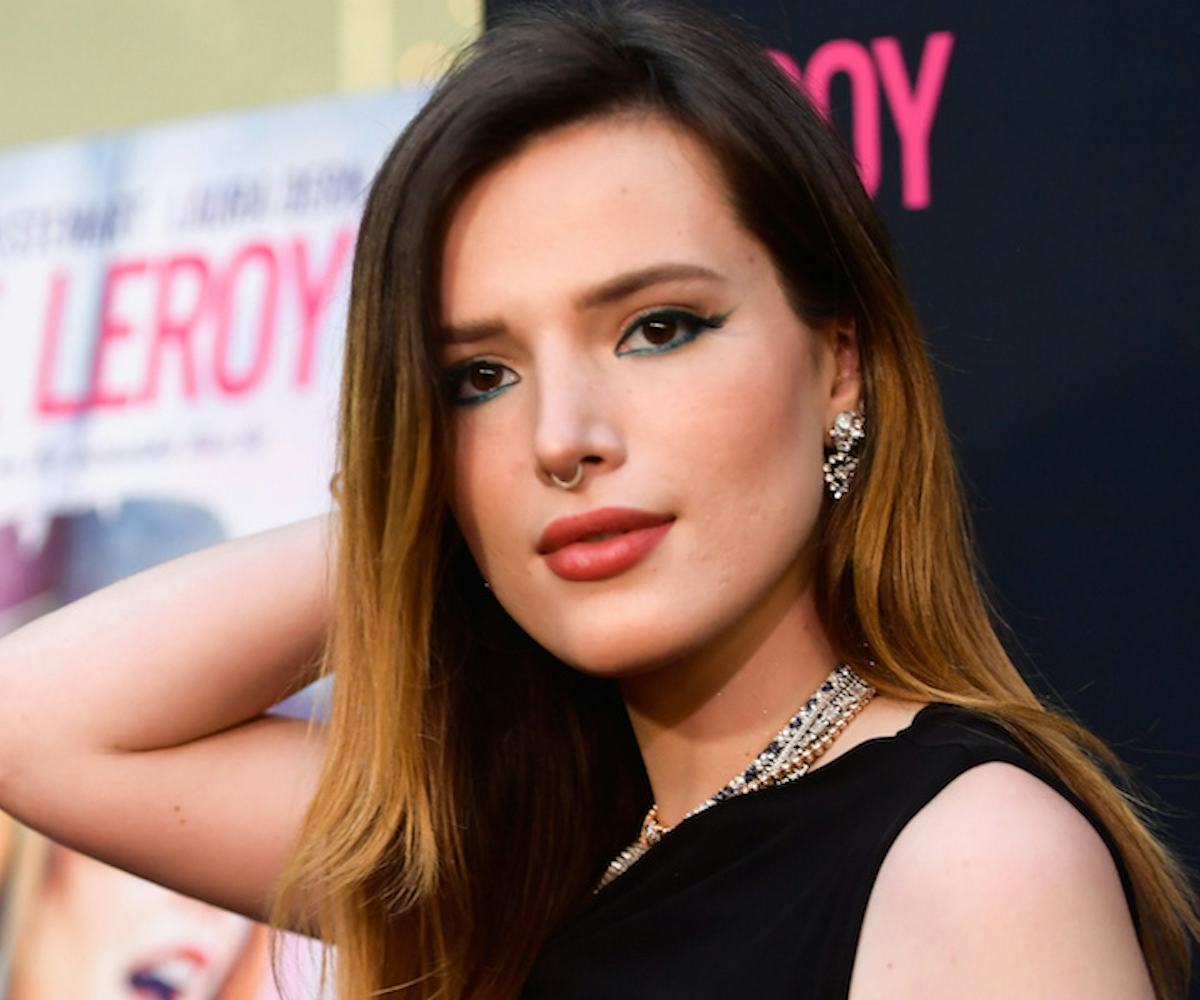 Photo by Matt Winkelmeyer/Getty Images
Bella Thorne Says She Never Learned How To Read
She opened up about some the obstacles she had to overcome in a new interview
Bella Thorne opened up about some of the things she's overcome in order to get where she is now in a new interview. During the last episode of the podcast Chicks in the Office, the actressshared highlights from her new book The Life of a Wannabe Mogul: Mental Disarray, a collection of poems that "chronicles her personal struggles, relationships, and wild-child lifestyle,"as well as things she plans to write about in the future.
"I don't talk about it in this one, but in the third book it would be the fact that I never learned how to read, and I learned how to read from reading scripts." Thorne also shared that she "learned how to count from counting my dad's cash." Cosmopolitanpoints out that Thorne did go to school, but dyslexia made learning difficult for her.
Thorne then went on to highlight some of the other expectations she defied in her career. "I was tone-deaf, and I now own a record label, and I'm signed to Sony as an artist, and I can sing a capella like a bitch-ass so fuck with me," she said. Even more remarkable is what Thorne shared next: "I had $200 to my name by 18 and bought a house by 19."
Earlier this week, Thorne was in the news for sharing her own topless photos to the internet after a hacker attempted to use them as blackmail. "Fuck u and the power u think u have over me," she wrote in a post at the time. "I'm gonna write about this in my next book."