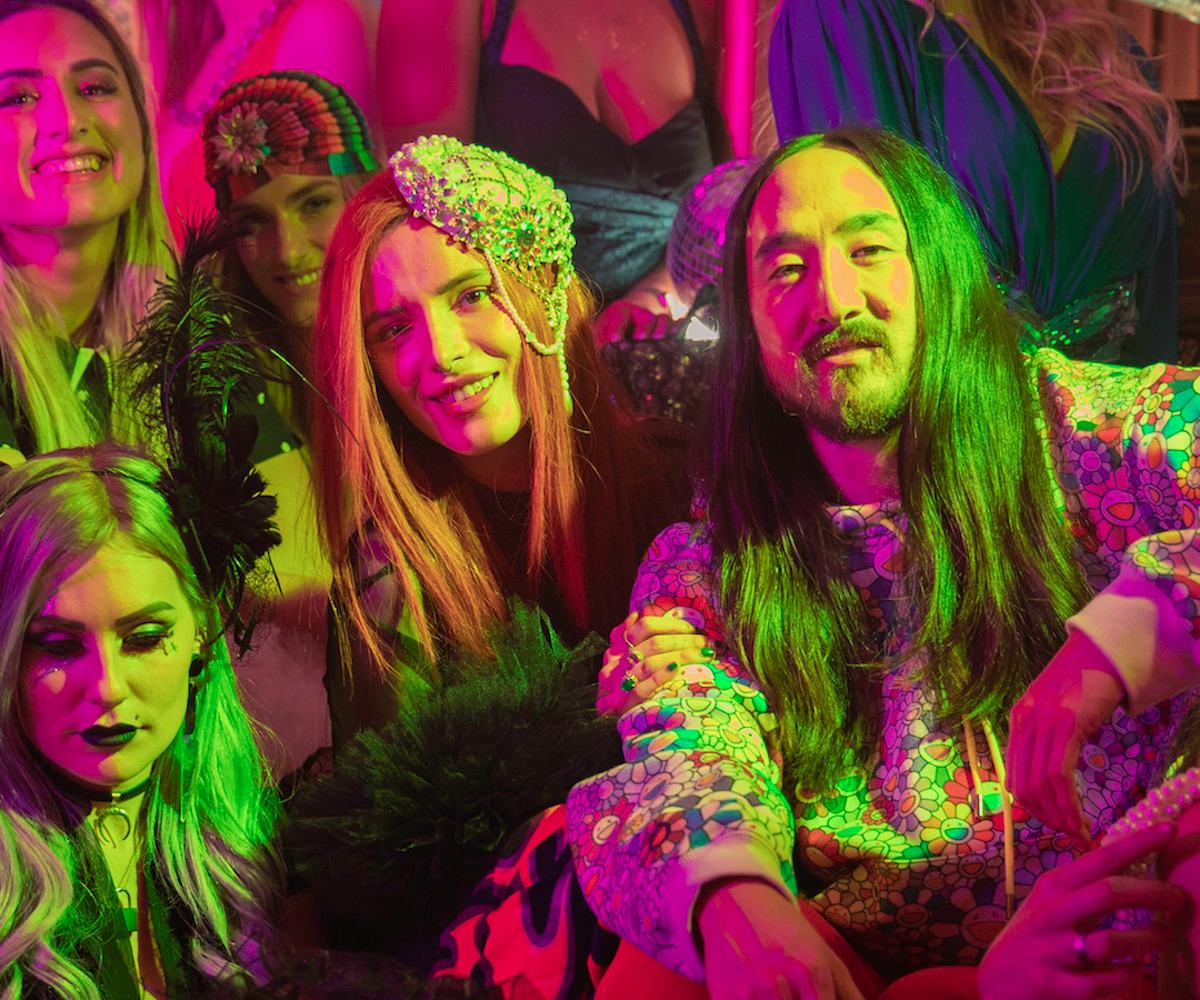 Bella Thorne Stars With Gigi Gorgeous In A Wild New Steve Aoki Music Video
Watch the premiere of the Thorne-directed visuals for "Do Not Disturb" below
As an iconic producer and DJ, Steve Aoki obviously knows how to throw an absolutely bonkers party. And that's exactly what he did for the music video for his Neon Future III track "Do Not Disturb," featuring Bella Thorne. Today, the pair bring the party to NYLON in the form of an exclusive premiere.
Taking place in what seems to be part haunted hotel, part sex club, and maybe part carnival, the visual sees Thorne leaving one set of festivities to meet up with Gigi Gorgeous for some kinky fun. The two hang a "Do Not Disturb" sign on their door and throw their own private party in a room dripping in witchy decor. It seems to be a romp for the history books until, well... I won't spoil the fun. You should watch for yourself.
Thorne told me that she took the creative reins on this one, bringing her vision to life for her collab on Aoki's track. Thorne said, "[I'm] very excited to direct a music video for Steve Aoki; so happy he believed in my vision for the song." She added, "We had lots of fun playing around with the darker side, and I plan on doing a lot more of that."
Aoki told us, "Working on this song with Bella was awesome and making the music video was the cherry on top." He also referred to the process as "very DIY, very creative," and has nothing but praise for Thorne: "Bella is so inspiring. She's an incredible artist."
Watch the video for "Do Not Disturb," below.
Want more stories like this? Sign up for our newsletter.