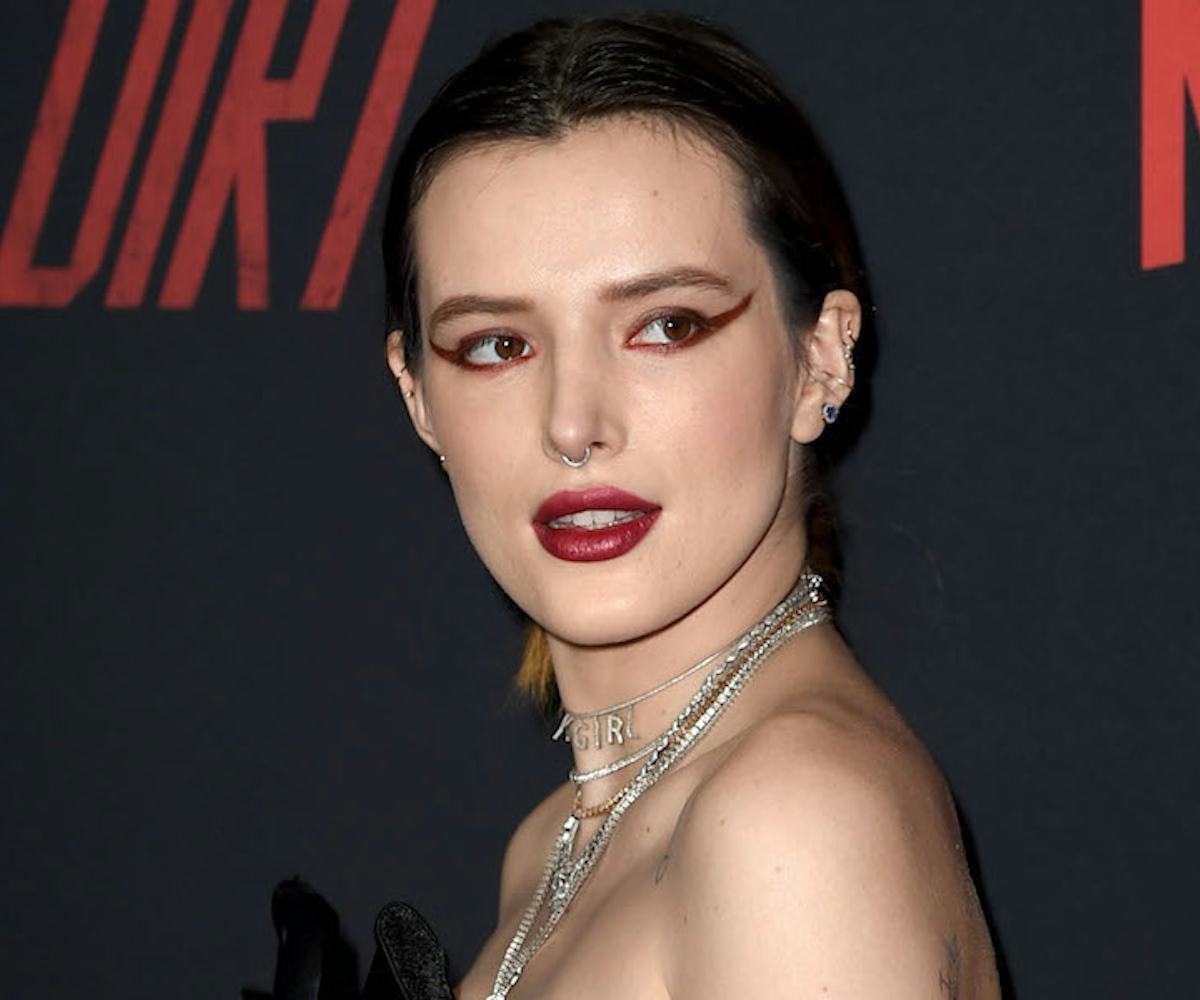 Photo by Kevin Winter/Getty Images
Bella Thorne's Reaction To Her Ex's Engagement Is So Relatable
While she wished Tana Mongeau a happy birthday on one account, her other one paints a different picture
If you're in YouTube and influencer culture as deep as the rest of the internet, you already know that Tana Mongeau and Jake Paul got engaged yesterday. How does Mongeau's ex, actress Bella Thorne, feel about the situation? According to her official Instagram account, she's totally supportive of her. But, as is usually the case, her (what I call) Finsta tells the more realistic story.
"Through thick and thin," Thorne captioned a cute photo of herself and Mongeau, whose birthday was also yesterday, embracing on @bellathorne account. "I love you tana happy bday you beautiful beautiful special girl."
Mongeau responded with an equally sweet message: "I love u forever and ever."
Thorne's side account, @thatweirdbitchbella, shows a different reaction to the news though. Thorne posted a close-up selfie that suggests she'd been crying, along with the caption "when ur ex gets engaged" and dozens of crying-face emojis. Swipe right on the photo set, and you'll get an even closer view of her bloodshot eyes. We've all been there. Raising a glass to you, tonight, Bella!