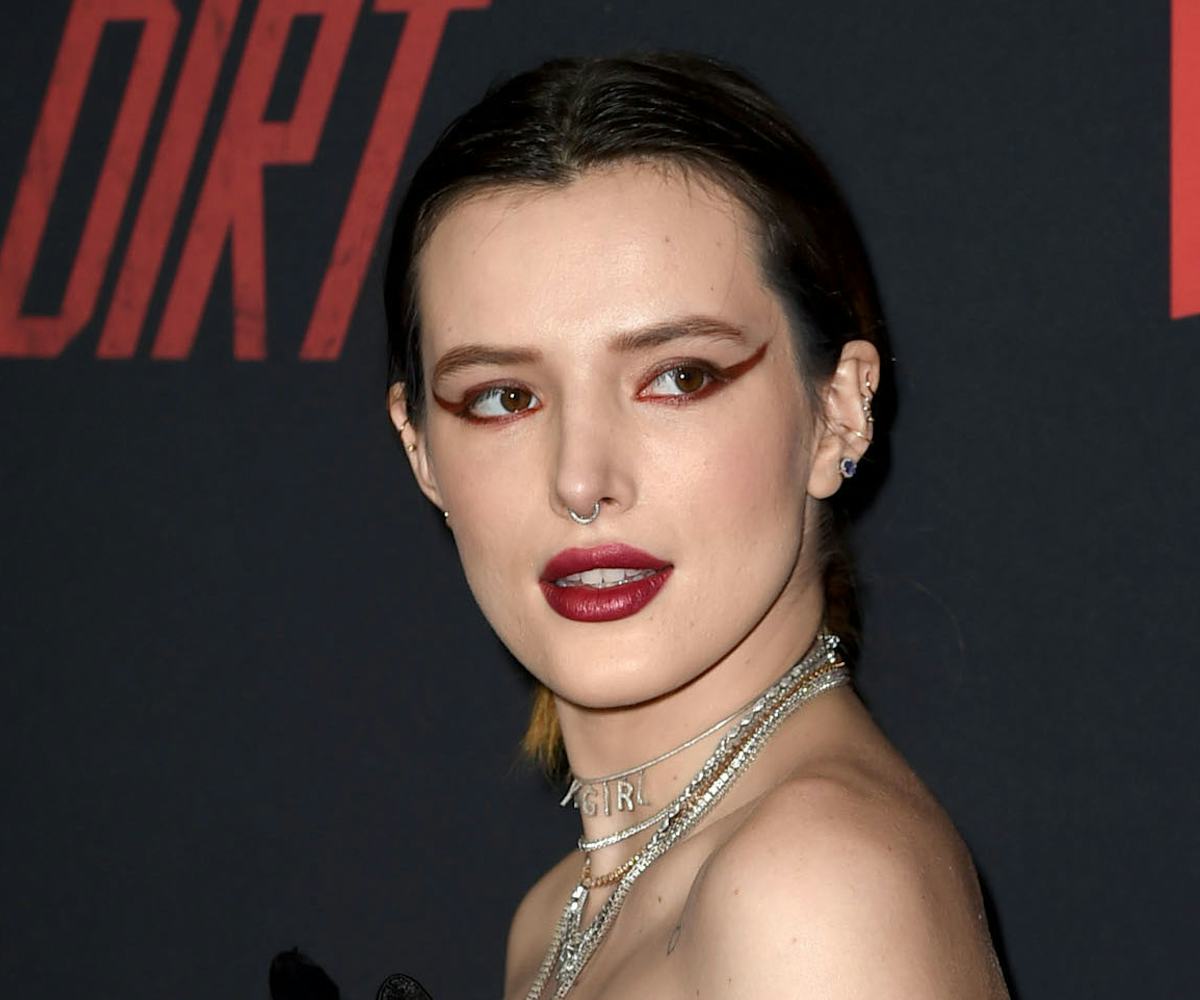 Photo by Kevin Winter/Getty Images
Bella Thorne Claps Back At Whoopi Goldberg For Criticizing Her Nude Photos
After actress Bella Thorne posted her own topless photos following a hacker threatening to release them, Whoopi Goldberg criticized her for having taken them in the first place during a segment of The View. In response, Thorne took to her Instagram stories to call out Goldberg for shaming her body and sexuality and announce that she'd be canceling her interview with The View.
On the segment of the show, Goldberg said, "Once you take that picture, it goes into the cloud, and it's available to any hacker who wants it, and if you don't know that in 2019, that this is an issue, I'm sorry, you don't get to do that." It hit Thorne hard, she detailed in her story, where she tearfully admitted that "watching this interview made me feel really bad about myself."
Thorne brought up the fact that young girls who have had similar things happen to them had it ruin their lives, and it even led some to suicide. She blamed Goldberg's statement for being part of the reason why women are made to feel terrible for taking similar photos. "Shame on you Whoopi," she said. "Shame on you for putting that public opinion out there like that for every young girl to think that they're disgusting for even taking a photo like that."
She also said that she would be canceling an interview with The View because of the way this news was treated on the show. "I don't really want to go on The View anymore because I don't really want to be beaten down by a bunch of older women for my body and my sexuality," she said. "I don't really feel like that, and so I'm going to cancel my interview because I don't really want you guys talking about your views to young girls."
Thorne finished her statement by saying that the criticism she's received is "really fucking similar," in her eyes, to victims of rape being blamed for the crime committed against them. "Saying, 'If you take a sexy photo then it basically deserves to be leaked, don't be surprised at all and don't feel sorry for yourself.' So if I go out to a party drinking and I want to dance on the dance floor, do I deserve to be raped, too?"
At the time of publishing, you can see Thorne's Instagram stories here.