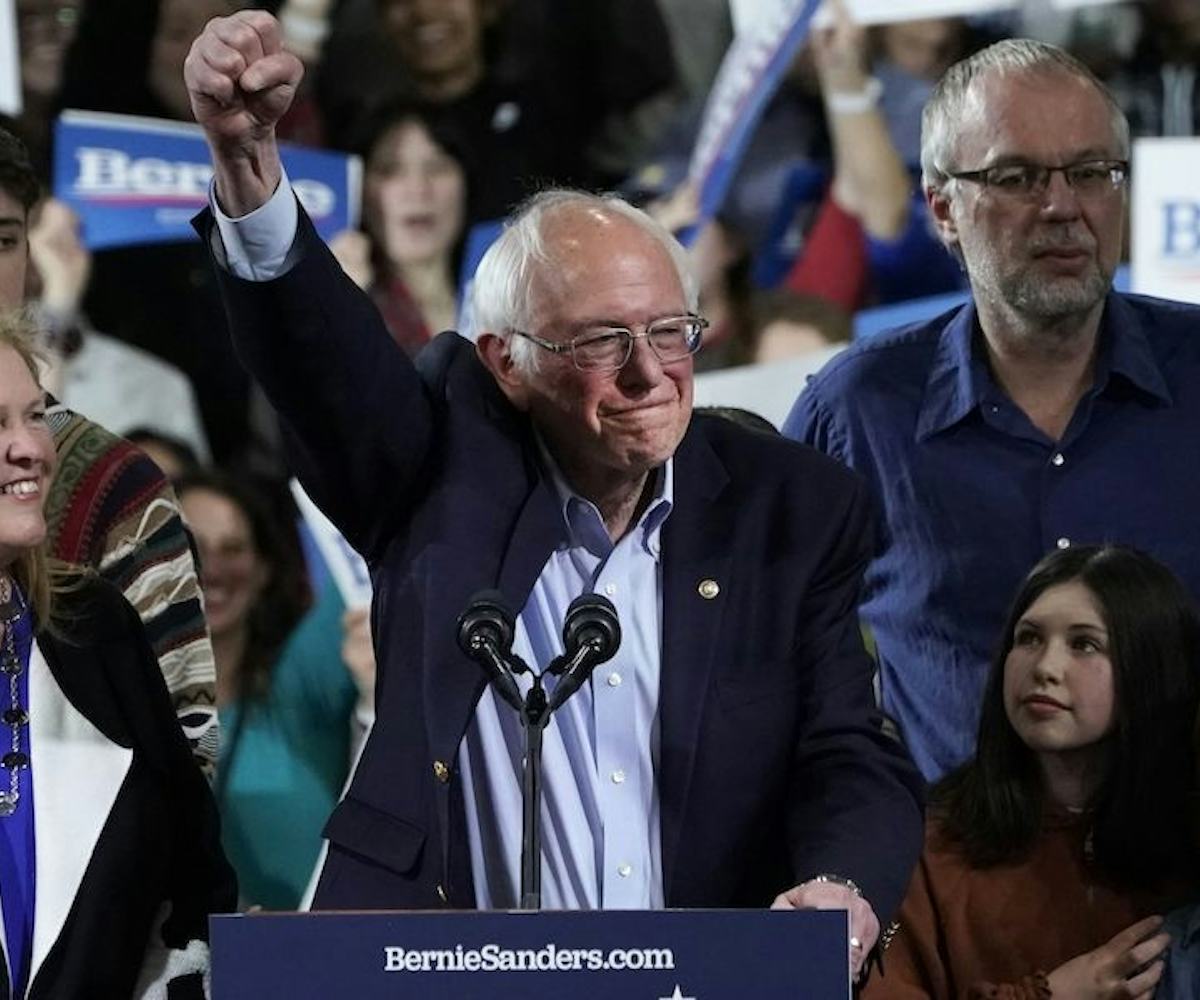 Photo by TIMOTHY A. CLARY/AFP via Getty Images
Looks Like It's Time To Follow Bernie Sanders' Grandson On TikTok
Endearing clips from the Sanders clan
If you've been following Senator Bernie Sander's presidential campaign, you know that he absolutely adores his seven grandchildren. The senator often speaks about how he wants to world to be safer place for them, and that they are a major reason behind his bid for the presidency. His grandson Cole is a teenager, so obviously he's on that Gen Z tip of using TikTok. His handle is incredibly easy to remember — @berniesandersgrandson could not be more straightforward — and he's taken to posting some endearing clips of life as a younger member of the Sanders clan. The best political PR strategists wish they could capture such sincerity!
With a handle like @berniesandersgrandson, it's important to confirm your identity. "That's me," wrote Cole, with an arrow pointing to him standing behind Senator Sanders at a rally looking like an angsty teen straight out of a coming-of-age rom-com about your pure of heart grandpa running for president. As an added piece of evidence, he also wore the same sweater he wore at the rally for further proof against the doubters and haters. "Btw I thrifted my sweater for $40, it's not Coogi," he clarified, referring to the Australian knitwear line whose sweaters run upwards of $700. Practicality runs in the family!
Cole's other video was deleted but has since made the rounds on Twitter, and for good reason; It's an incredibly tender video of Senator Sanders pretending to be monster to amuse another one of his grandchildren. "I was woken up from a very deep sleep by some little kid," growls the politician as he descends a staircase in the video. "It brought about a strange change in my DNA. Now I've become uncontrollably a monster!" It's touching and refreshing clip, especially in a world in which politicians routinely try to endear themselves to the masses in the most painfully obvious ways. The DNC could never.