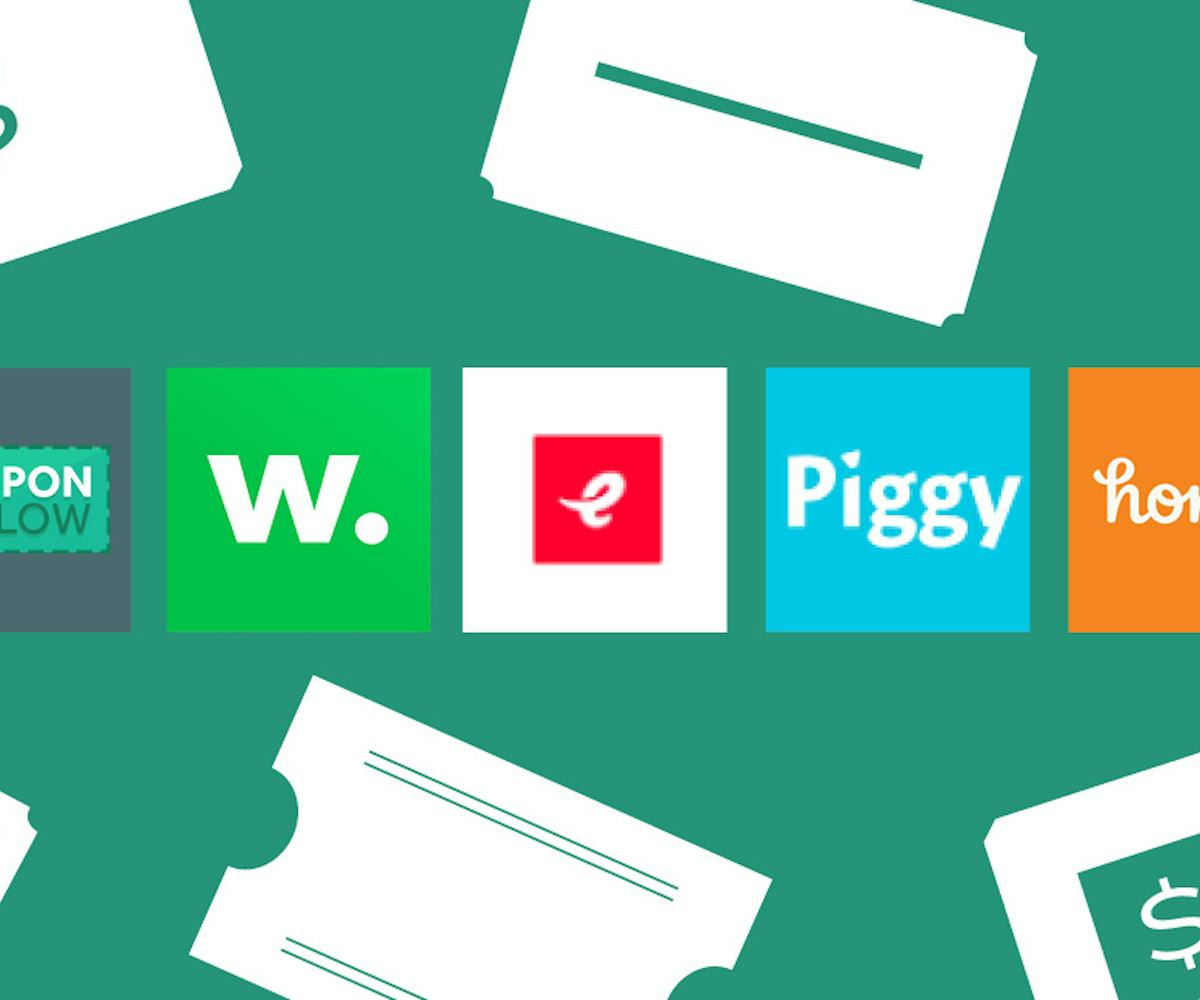 I Tried Those Automatic Coupon Clippers And Found The Best One
Is Honey really worth the hype?
Online window shopping is easily my favorite pastime. I love to put my favorite items into the cart as though I am going to buy them—and then just click away. But recently I started to grow weary of never actually buying anything, and decided I'd try out those automatic coupon clippers I always see adds for and, at least, save a little money while I'm online shopping. Below, I rank them in order of how much I liked them.
everyDime
EveryDime is a Chrome extension that I downloaded, but that didn't work once installed. The website wouldn't load to create an account, and the poor extension just sat there as I browsed, sad and inactive. After a few failed attempts, I have to give this one a hard pass.
No stars
Wikibuy
With Wikibuy, you have to sign up for an account before activating to personalize your experience. It came back with the same coupons and the same deals as the others and got the deal-finding job done very effectively.
There was one reason I didn't like this extension: It was the only one that requested my personal information. It asked for my billing zip code (for tax rates), but also requested access to the information stored in my Google account. If you've given any site access to your Google account (or even logged on on a new computer), you know the string of security emails and alerts you get, informing you of the activity on your account. I'm not sure why knowing all of that information was necessary, and so I promptly denied it access after I was done testing it out.
Three out of five stars
Honey
You've probably seen every one of your favorite internet stars vouch for this Chrome extension, so I knew it would be one of the first I tried. And I will say, I was mildly impressed. While shopping, if it finds any deals, Honey gives you a fun little dancing-coin GIF before you check out. At the click of a button, it tries every code in its arsenal to see what it can save you.
This sounds like it would be great every single time you use it, except sometimes the extension doesn't seem to work as planned. The first time I tried to use it was on Cyber Monday. After running through about 11 different coupons, it came back with nothing—except the site I'd been testing it out on had been touting a 30 percent off coupon on their homepage, which the extension had tried, but didn't ultimately apply. While it works some of the time, it looks like with this one, you'll have to double check before checkout to make sure it didn't miss any deals!
Three-and-a-half out of five stars
Piggy
Just like the rest of these extensions, Piggy pops up at checkout letting you know how many coupons it's got to try before you spend your coins on that cute sweater. The bonus here is the presence of a cute little pig GIF—and I'm a sucker for cute pigs.
I really liked that making an account wasn't necessary with this extension. Options like Honey and Wikibuy make you register your email and sign up for an account, while with Piggy, once you download it, it instantly begins finding you the best deal. This was definitely one of the easier extensions I downloaded.
Four out of five stars
Cently
Just like with Piggy, Cently was another extension that was super simple to download and even more simple to begin using. No account necessary.
I actually preferred Cently to Piggy. I found that it tended to find more coupons than Piggy did, which made their search for the right coupon feel more thorough than Piggy's. Although, I will say that Piggy's pig animation was definitely more attractive than the Cently "C" logo on the checkout page. But hey, you win some, you lose some.
Four-and-a-half out of five stars
At the end of the day, all of these apps (except everyDime) will get the job done. But if you're a serious shopper who loves both privacy and a good deal, Cently is probably your best bet. I loved that it began working the moment I downloaded it—and I didn't have to give out my precious email account info for it to work.